私の働いているお店には、長年来てくださる常連さんがいらっしゃいます。もう80才になるご夫婦で週に2、3度ご来店されます。いつも同じテーブルに座られ、オーダーも同じ。おばあちゃんは鍋焼きうどんが好きで、おじいちゃんは『ゴールドドラゴンロール』という名前のカリフォルニアロールに、サーモンとアボカドが乗ったお寿司が大好きでいつも必ず頼まれます。昔はいつも2本召し上がれていたようですが、ここ最近1本になったとオーナーが言っていました。
We have regular customers at my work. Two of the customers are an 80-year-old couple. They are longtime customers. They usually come a few times a week. They always use the same table and order the same food. The old lady likes " Nabeyaki-udon," and the old guy loves "Gold dragon roll" which is salmon and avocado on top of a California roll. The owner told me he used to have two rolls every time he came to the restaurant but recently, he only orders one roll.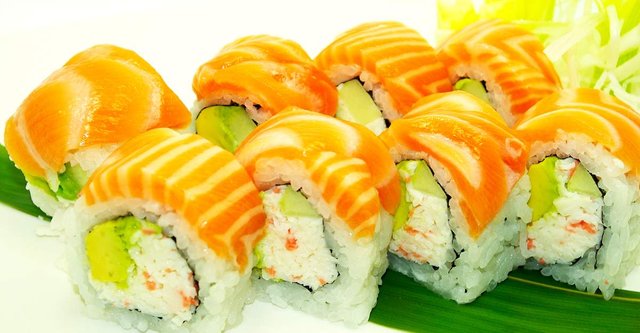 いつも杖を付きながらご来店され、笑顔で「ハーイ!」と挨拶してくださいます。オーナーに「ヘイ!マイサン!」と呼びかけ、いつも冗談を言っているひょうきんな方達です。
昨日もいつものようにご来店されましたので、私もおじいちゃんの顔を見た瞬間からいつものように作りだします。すぐに出てくるドラゴンロールにいつもとても嬉しそうにしています。
They always come in with their canes and say "Hi" with a big smile. They greet the owner by saying " Hey! My son!" They are always joking, and they are hilarious.
They came yesterday as usual, and as soon as I see the old guy's face, I started to make a Dragon roll. He always looks so happy when the roll comes right away.
ディナーは木曜だというのに、アホみたいに忙しく、止まらないオーダーに追われまくって疲れ果てていたところ、おじいちゃんが私の目の前に来て「メリークリスマス」と言って封筒を渡してくださいました。
It was crazy busy at dinner time even though it was Thursday which is usually one of a slower days. Orders kept coming, and I was working hard, and I was also exhausted.
He came up to me and said "Merry Christmas" while handing me a letter.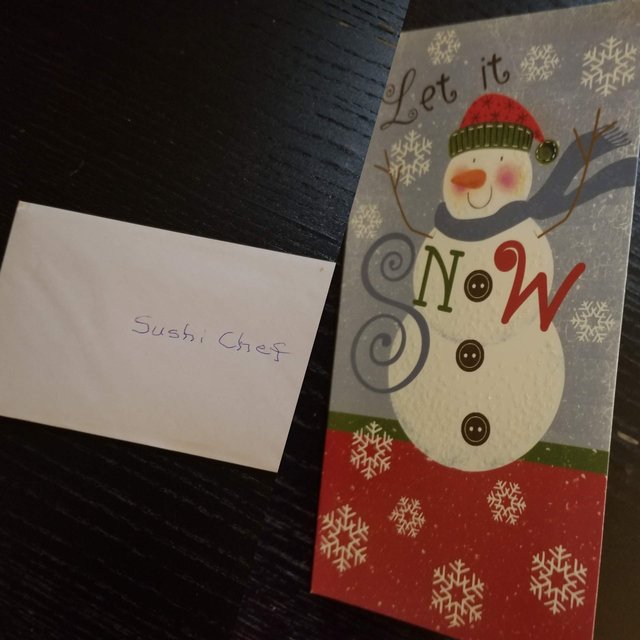 可愛いクリスマスカードの中には$20が!いつもドラゴンロールをありがとうというメッセージが書いてありました。とても嬉しかったです。
It's a pretty Christmas card and has $20 in it.
The Christmas card said:
"Thank you for the Golden Dragon Rolls."
It made me so happy.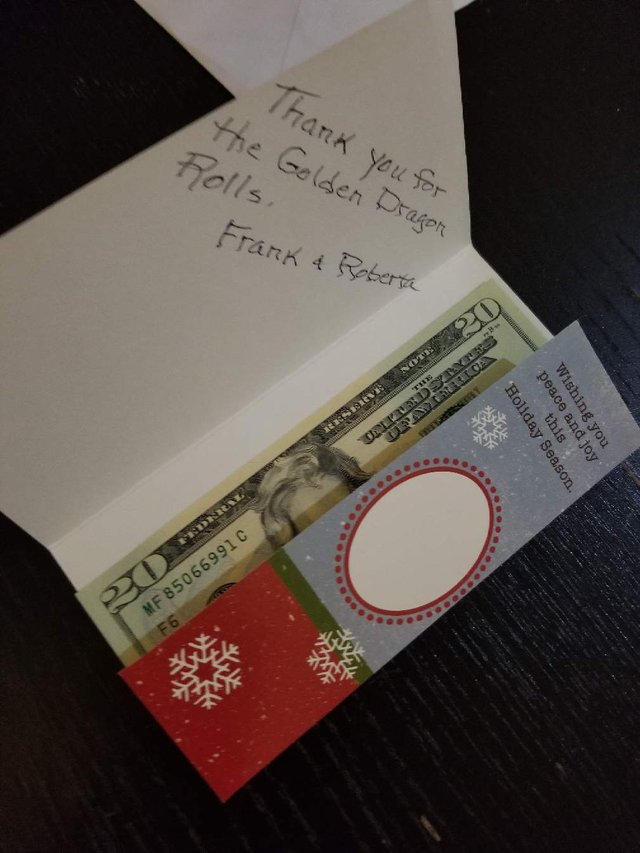 Posted using Partiko Android