Browser Mining
I started building a new site for my event, Crypto Night in Tokyo. While putting it together I remembered that there are browser miners you can integrate that will mine crypto when someone visits your site. So I decided to look into one and I think I found a winner.
Before I go any further let me start by saying I was totally opposed to the browser miners that mine without the end user's consent. That is why I was relieved to find Coinhive. Their javascript miner alerts the visitor and asks their consent before mining. If you decline then it just takes you straight to the site. When I read that I decided to give their system a try.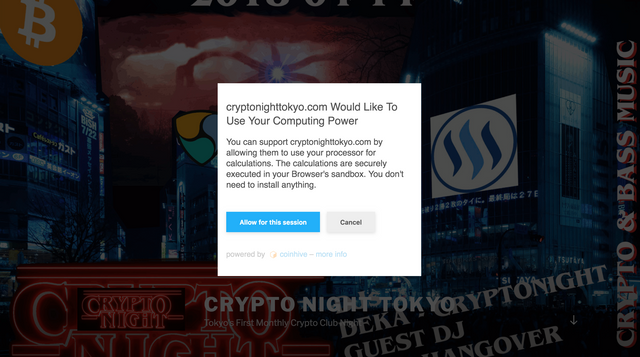 At first I tried to run the javascript directly on the site, but it was more difficult than I had anticipated. I'm not a dev so getting the javascript configured to coffeescript was too difficult. So I went the norm route and switched to a plugin that does it for you. The plugin is called "Coin-Miner".
This plugin actually allows you to use one of two different services, Coinhive or Coinimp. I haven't looked into Coinimp yet so I won't comment on it. Coinhive however seems to work fine. After installing the plugin you then go into the settings of the plugin. Here you can control different variables for mining. You will also need to put in your public & private keys from Coinhive which I will get to next.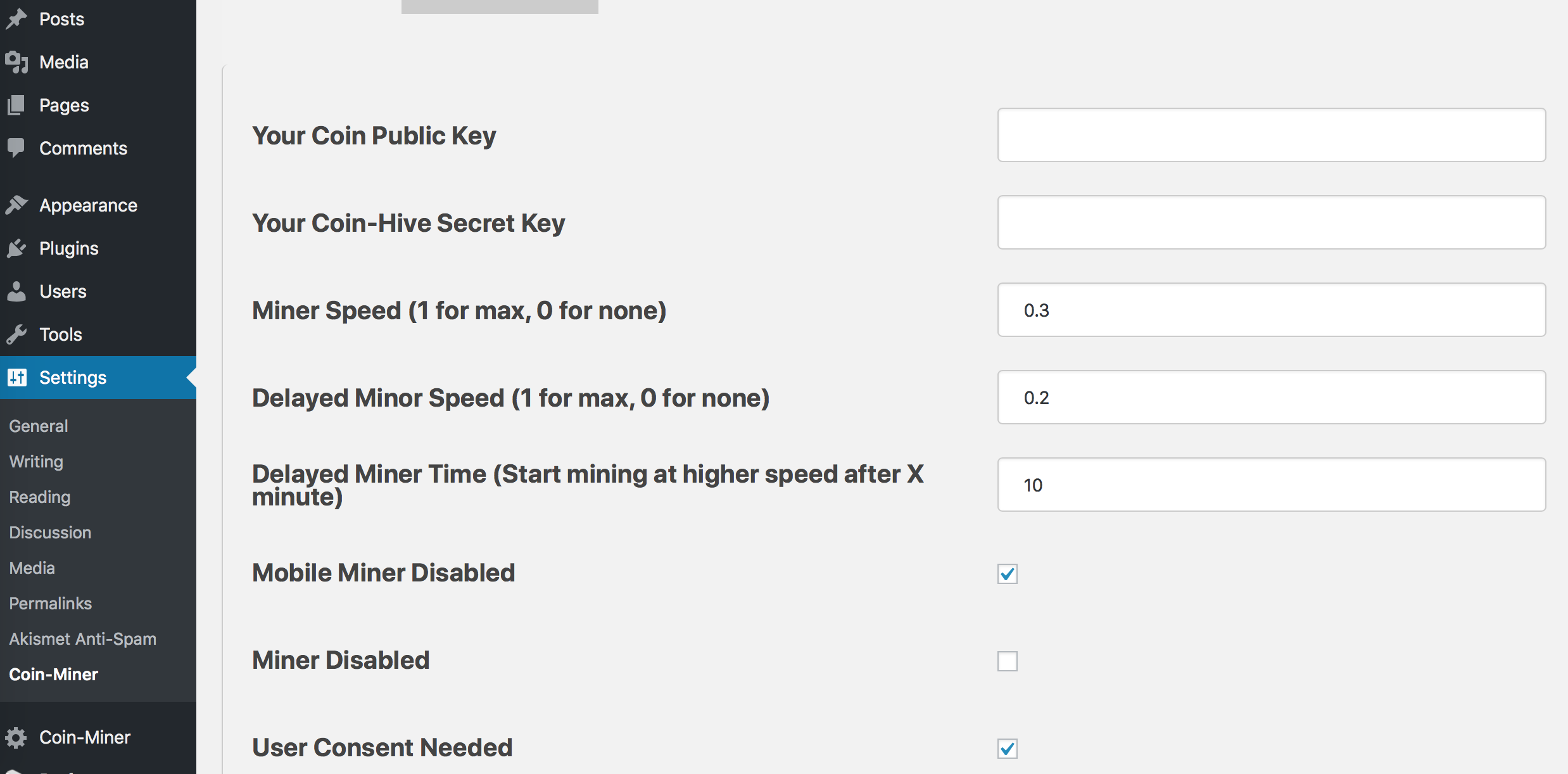 Once you get to this point you will need to set up your Coinhive account. While doing that you should also have your Monero wallet address handy to set up where your payments will go to.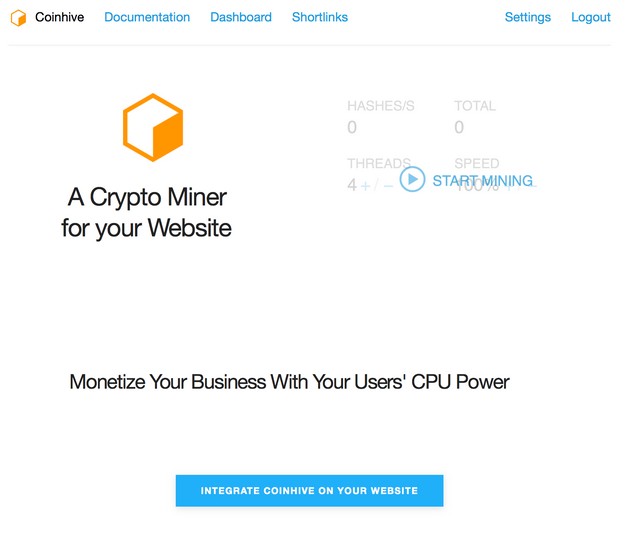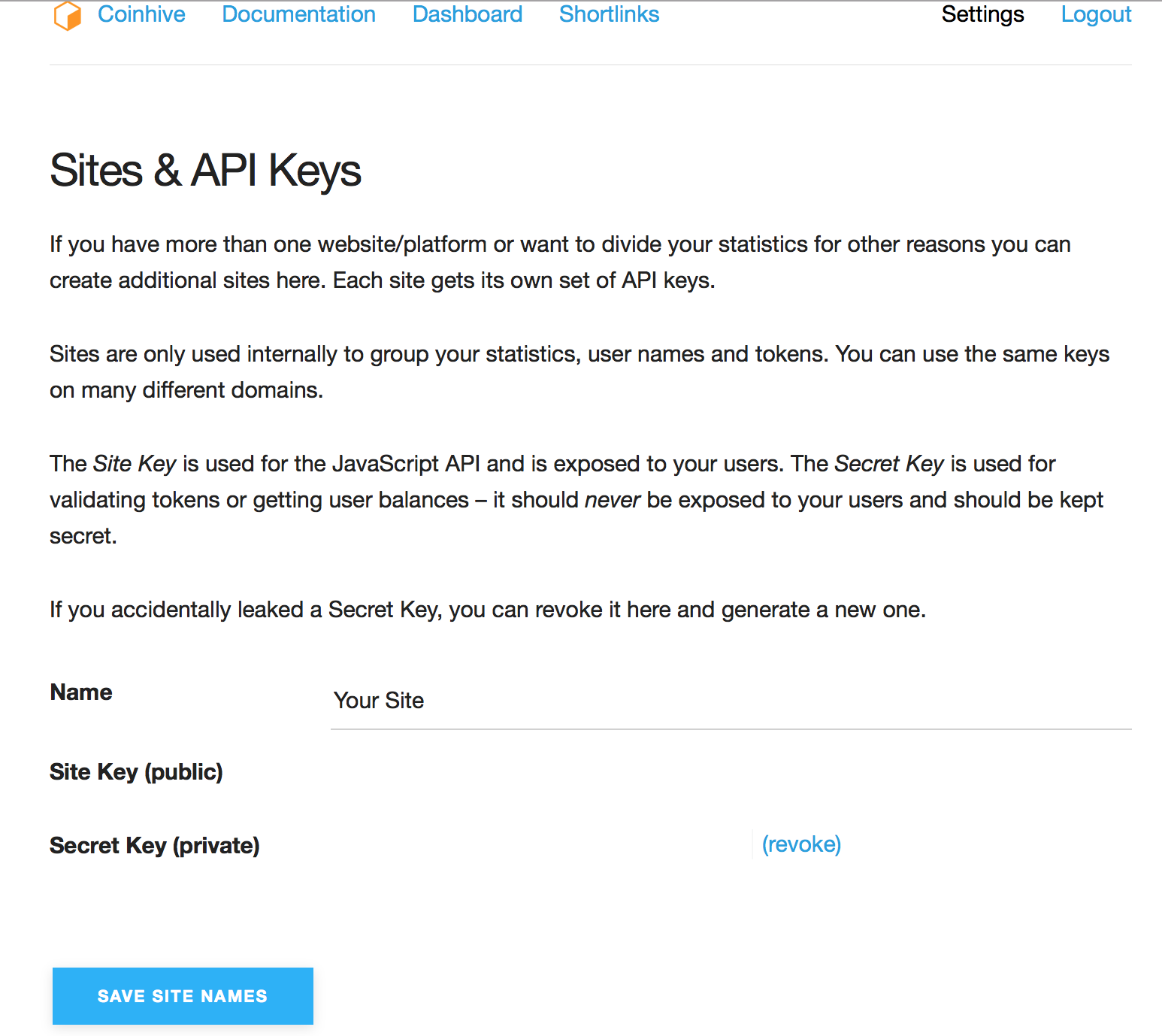 Once you have your keys you can then return and put them in the Coin-miner settings. After doing that and saving you're set up! Pretty easy.
Back to the Coinhive site, you need to set up your Monero wallet address in the "Payments" section. You have time to do this though because unless you have a high traffic site you probably won't be earring the minimum payout amount for a while.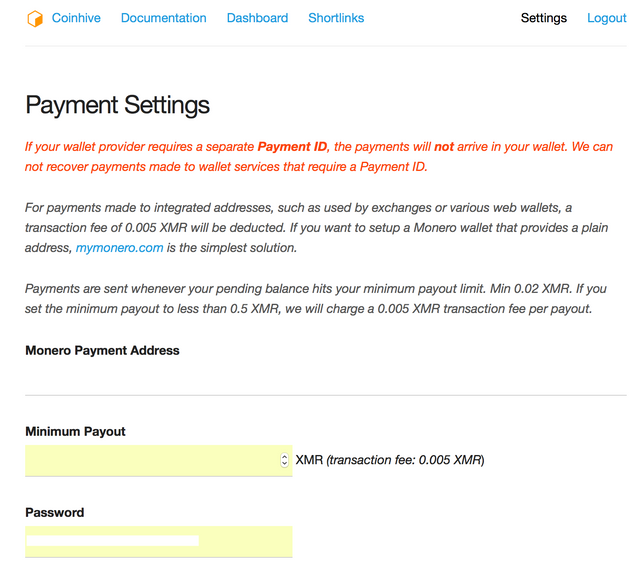 Another function of the Coinhive site is it will track mining data for you. Coinminer will too, but it's more crude than Coinhive.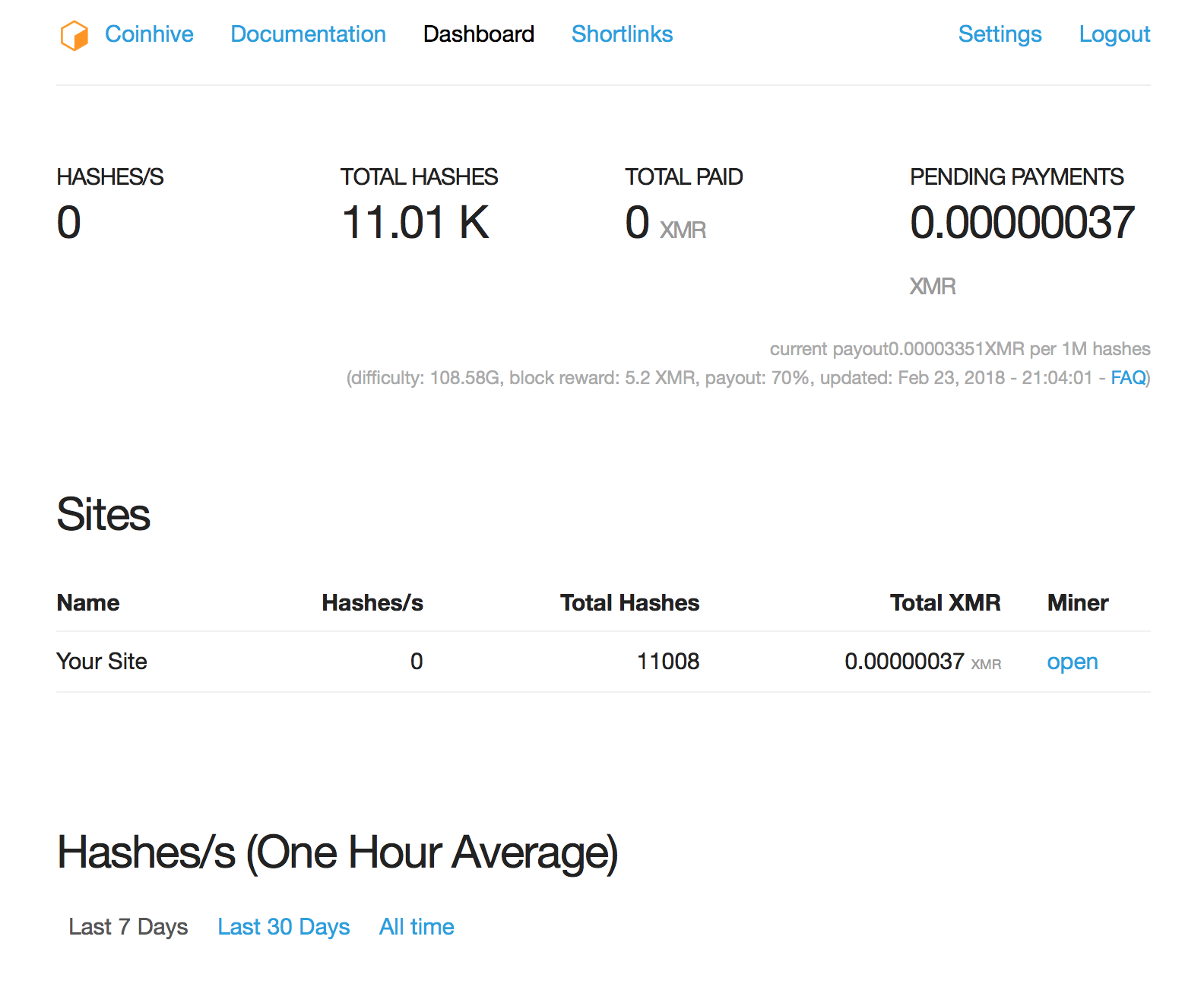 I'm testing this out to see how people react to it. If I get too many complaints I'll shut it off, but I think it is a great alternative to advertising. As long as POW is around I can see it becoming more popular. It sure beats all those pop-up ads and other BS advertising we are bombarded with.
Thanks for reading!

---
I am part of Steemit Blogger Center.
Steemit Blogger Central is building communities and empowering Leaders.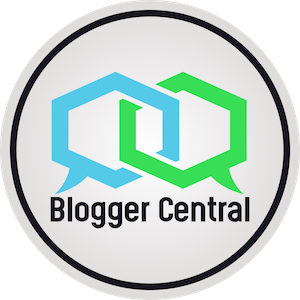 Thanks for reading!
Our Steemit Blogger Central Discord community is here:

Discord:
https://discord.gg/e5XFZKa