5 Days in Tokyo - The Tsuboya Fish Market
If you know anything about Japan, you'll know that seafood is a core part of their food culture. We decided to go see where all of it is coming from.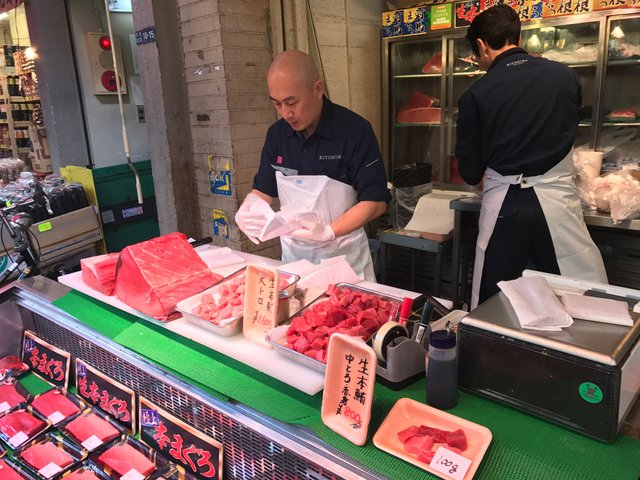 ---
The Outer Market
---
You know that really fishy smell you sometimes get if you're around fish that's not really cold enough or fresh? Surprisingly, it didn't smell too bad here. Everything was surprisingly clean and well laid out.
In order to go to the market you gotta wake up early. You have the option to go around 5 when the tuna hauls come in to watch the auctions but there is a limited number of spots. We decided to forego that since it was a chilly winter day and the blankets in our traditional Japanese Ryokan were too inviting.
We got there around 9 and entered the outer market. It was packed! After shuffling through the crowds, we found out first meal of the day - Scallop Cake. I love eating juicy scallops so I was looking forward to taking a bite. It cost about 3-4 dollars.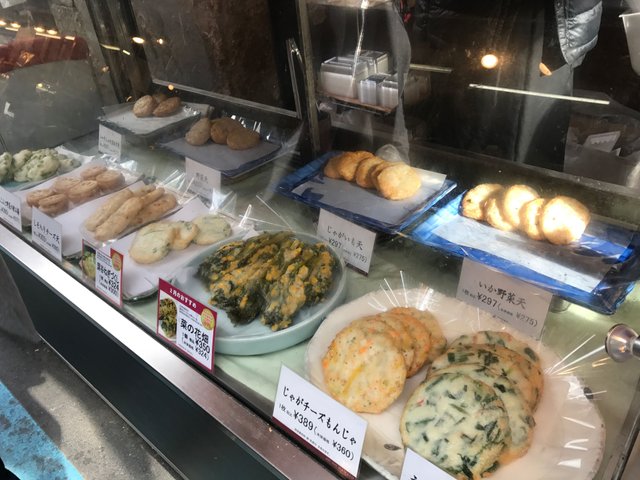 After eating it, I didn't feel too satisfied. It was good but not great so we moved on through the market past many other food vendors. I currently live in China so I was impressed with the levels of cleanliness: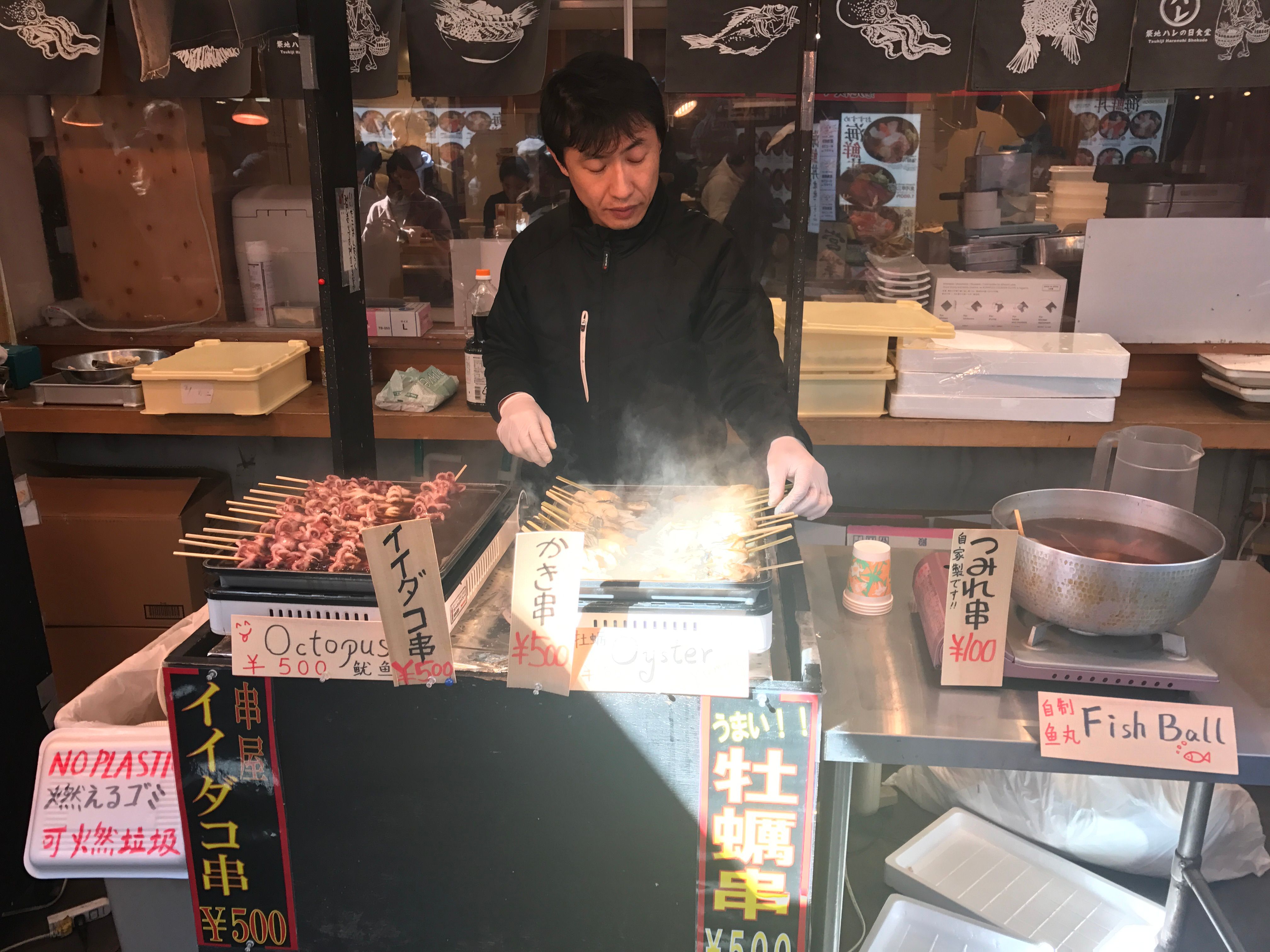 This guy was selling octopus and fish balls. Last time I had octopus I had some severe food poisoning so we gave it a skip.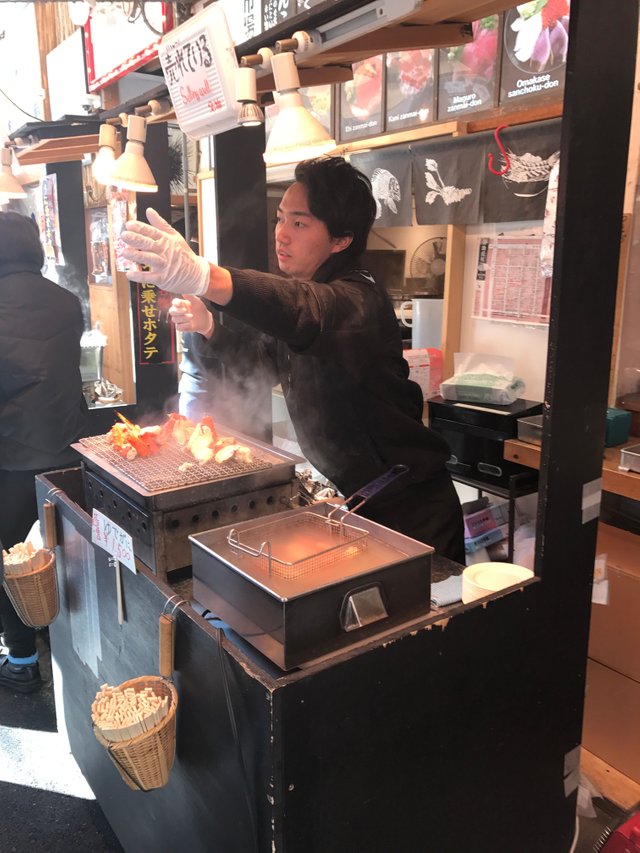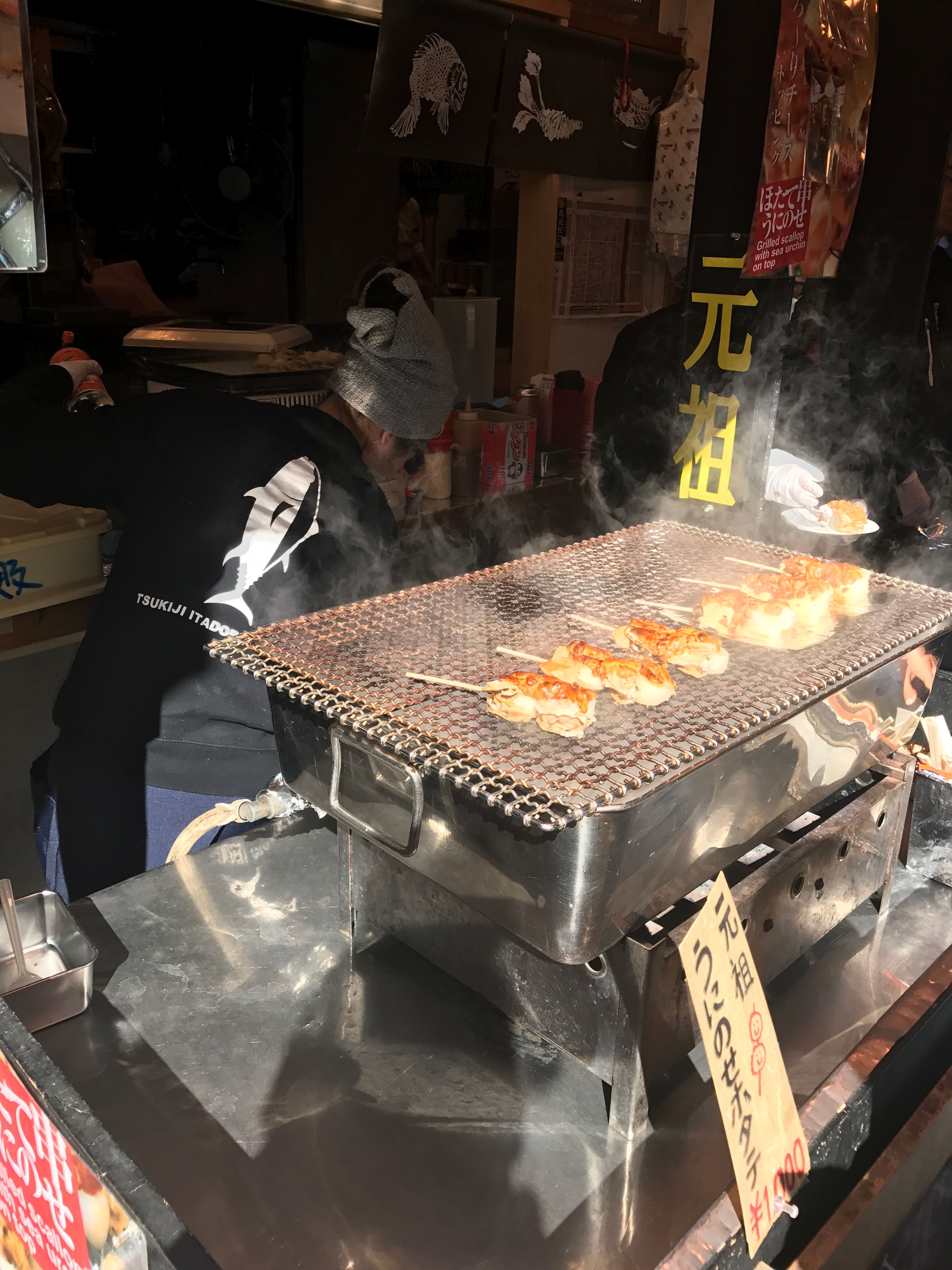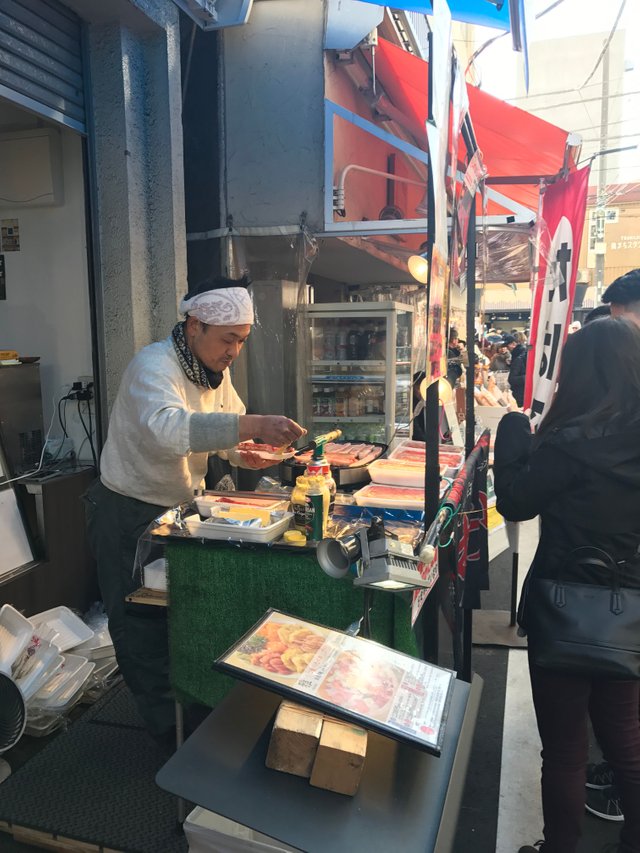 Even though we were in a fish market, there were other types of food too. Most popular among them was a sweet dessert with Japanese mochi and fresh strawberries: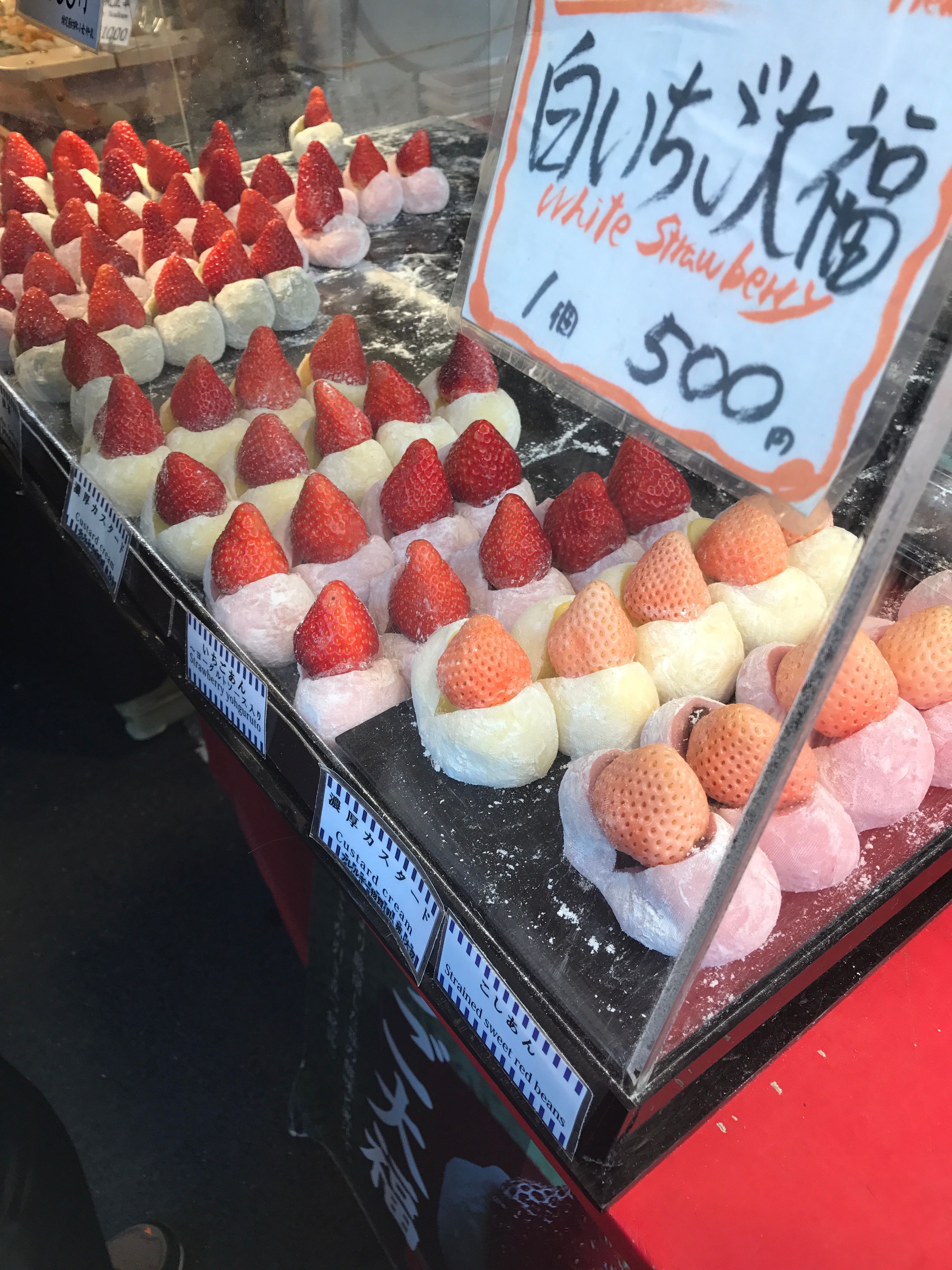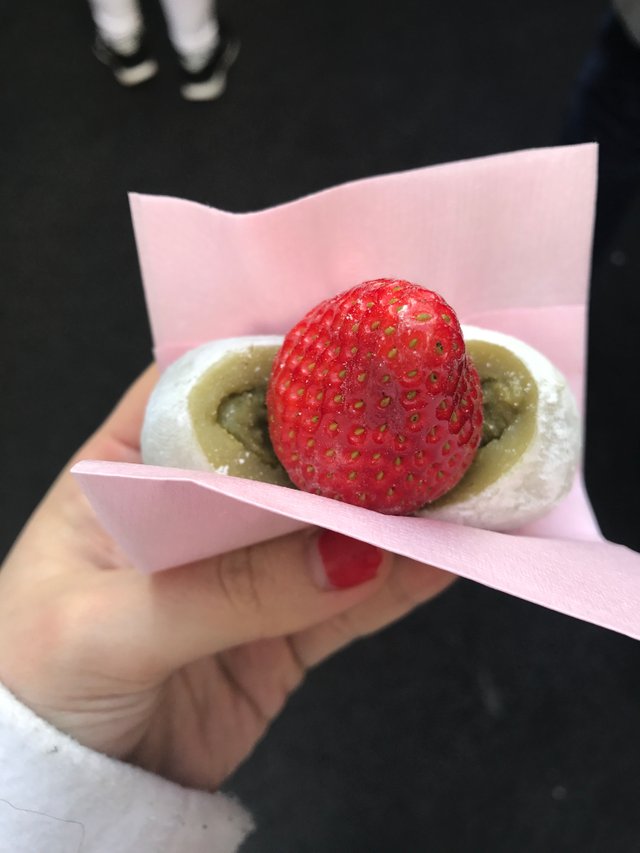 After some sweet chewy goodness we headed towards the inner market where you can find the freshest catches. If you read my last post, you'll know that I also picked up a treasure here at the market. One shop was selling high-quality Japanese cooking knives (and a few swords). I do a lot of cooking and I've always wanted one so I made an impulse buy: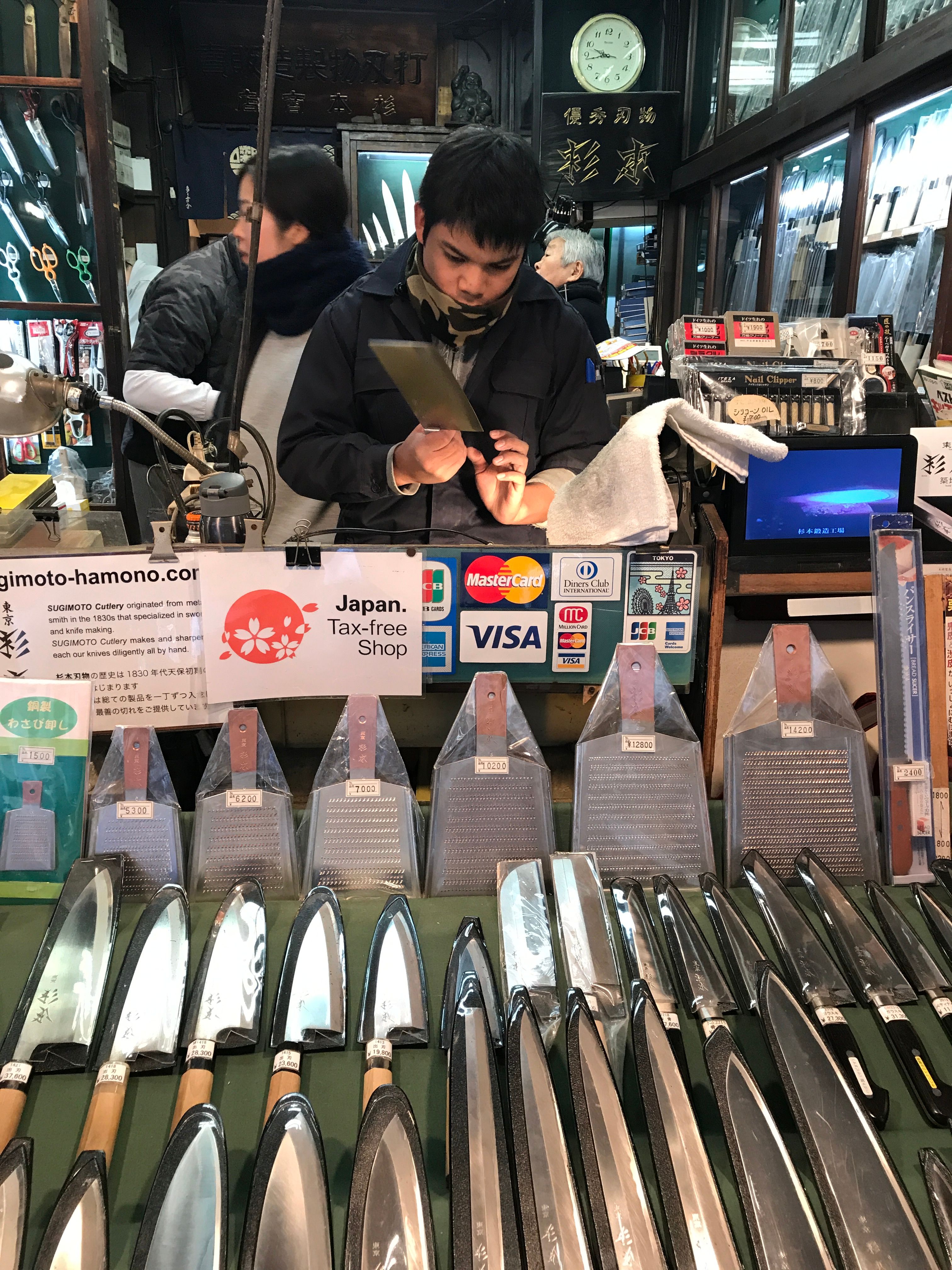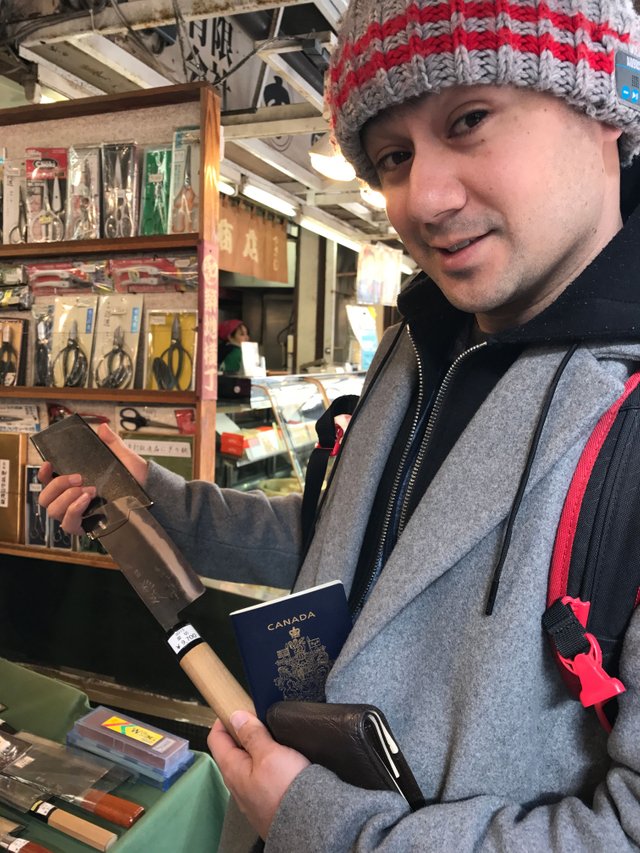 This makes cooking a pleasure. Prepping is so easy now. Highly recommend to any home chefs out there!
---
The Inner Market
---
All indoors, this portion of the market was far less crowded and is where you can find most of the freshest seafood.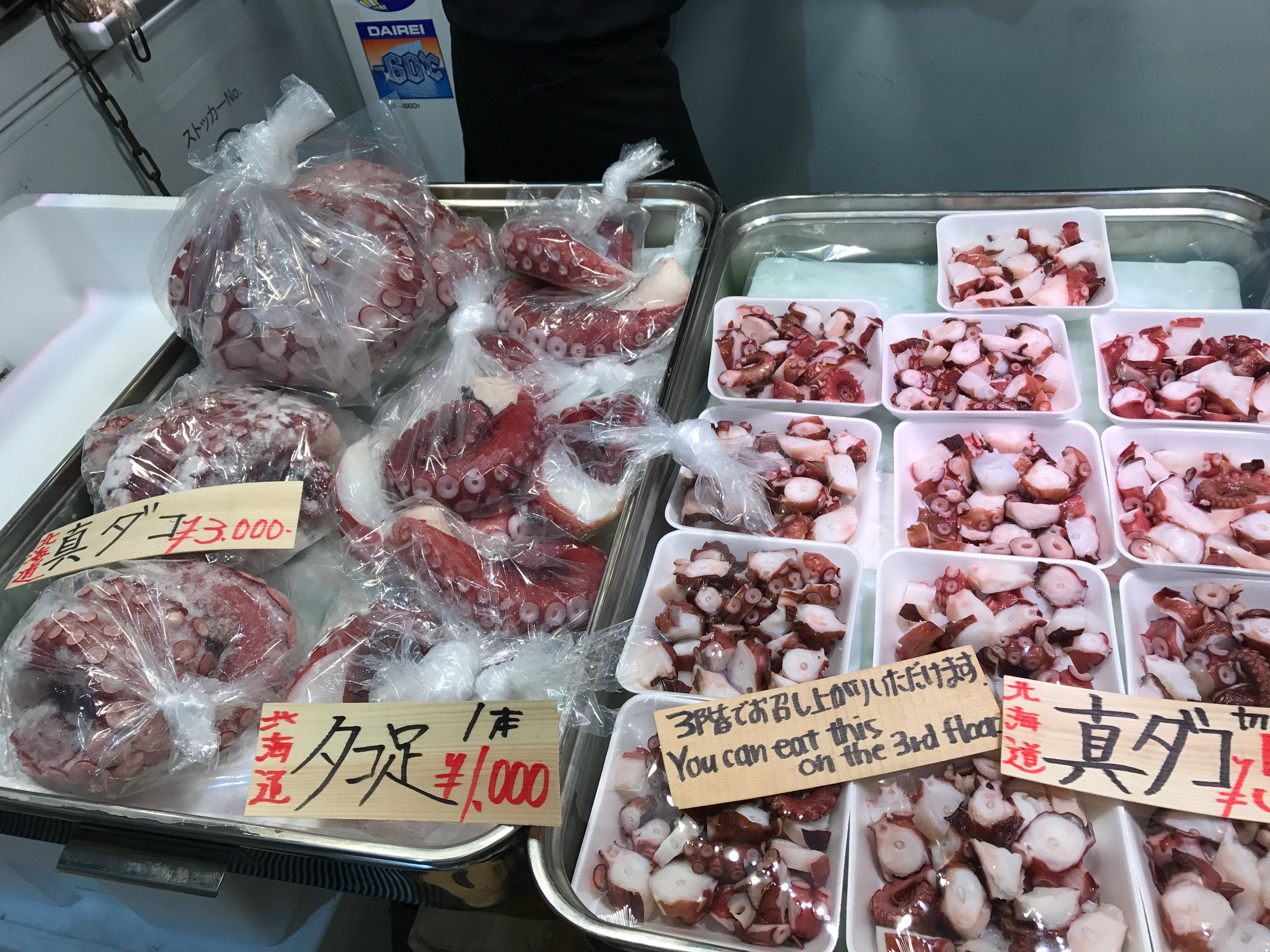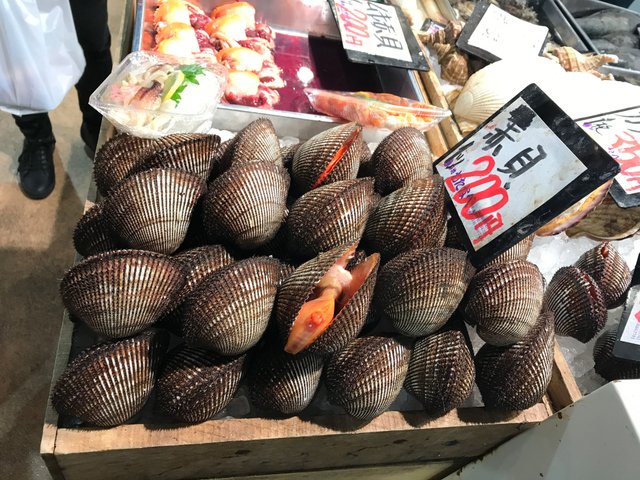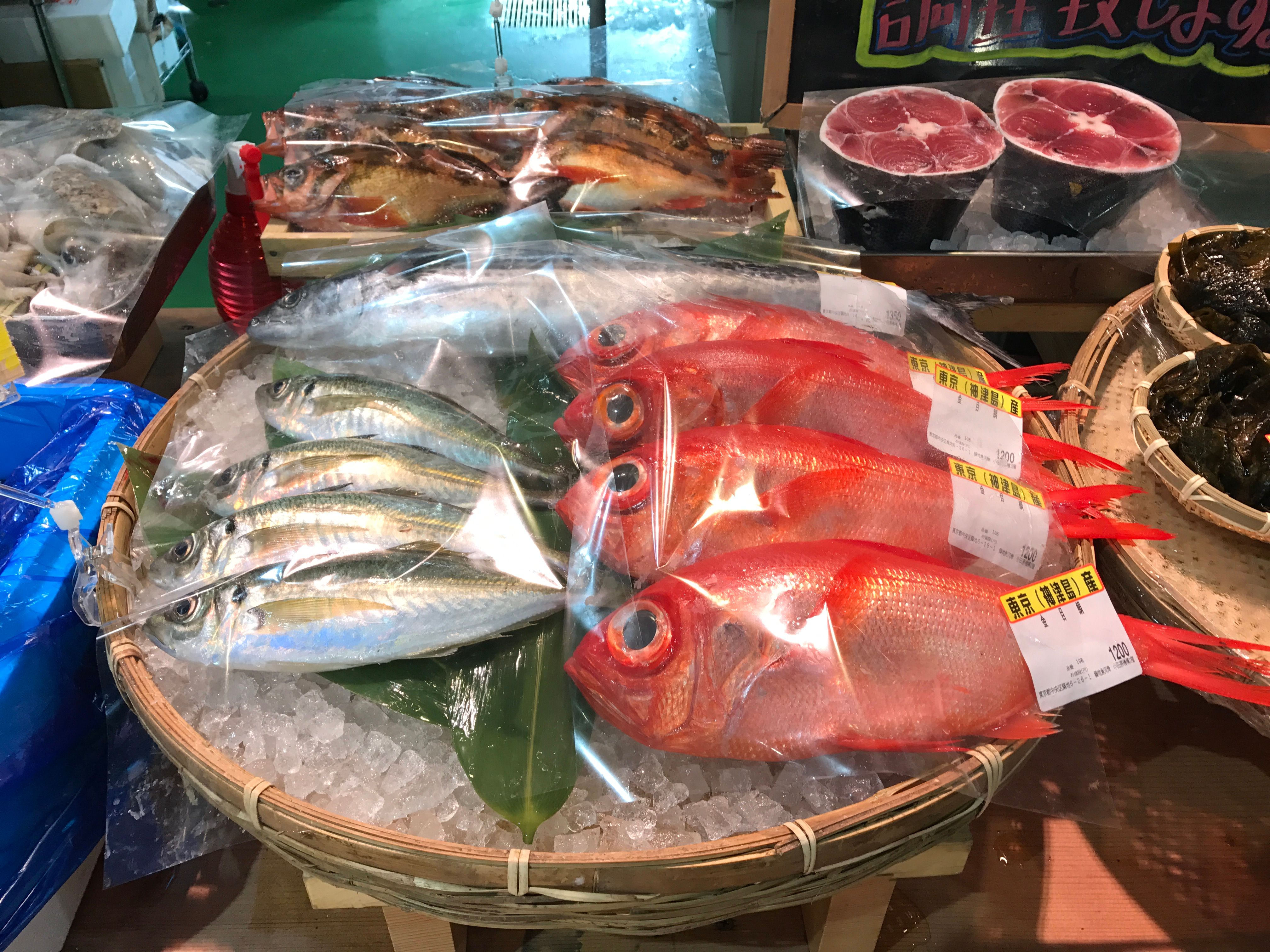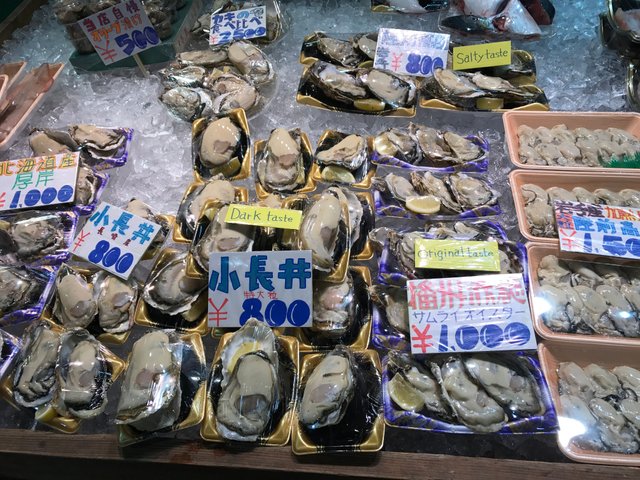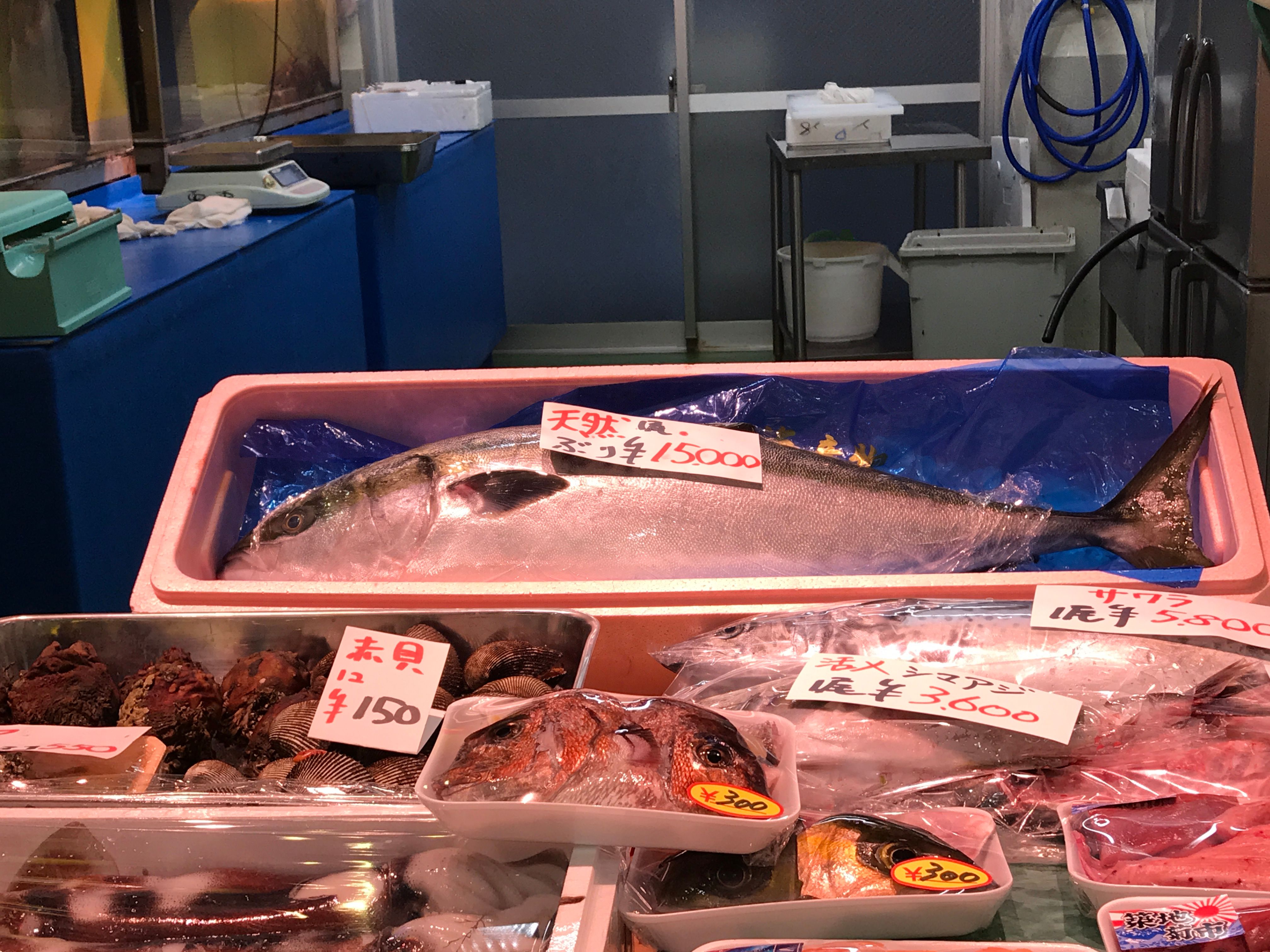 Honestly, other than in an aquarium, I hadn't seen such giant fish before. Especially the tuna! When I think of tuna, I tend to think of the little cans and not the actual fish it came from. While this was a first for me, my girlfriend also got to experience something for the first time: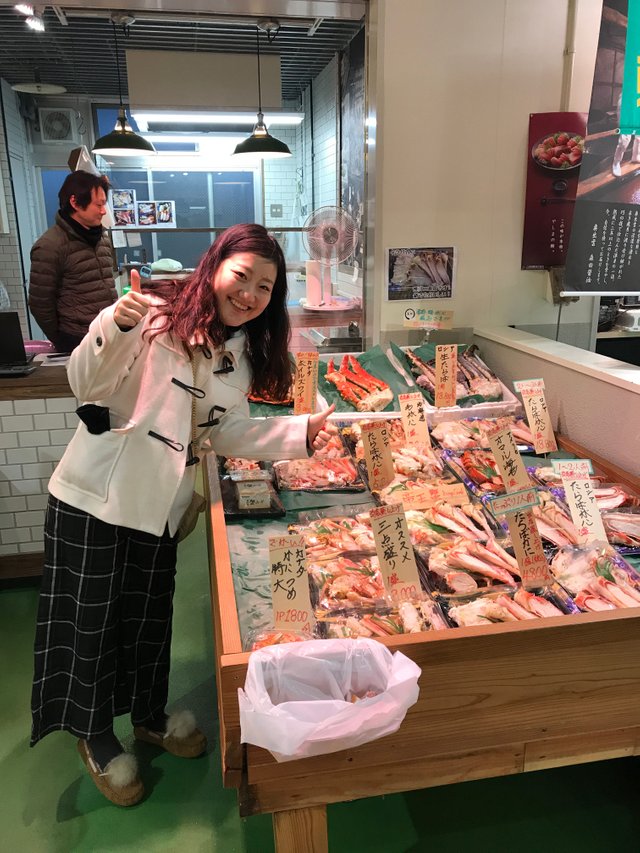 Fresh crab!
The man selling the crab was nice enough to let us try a sample and man was it good. It was also super expensive but we decided to splurge so she could have a proper try.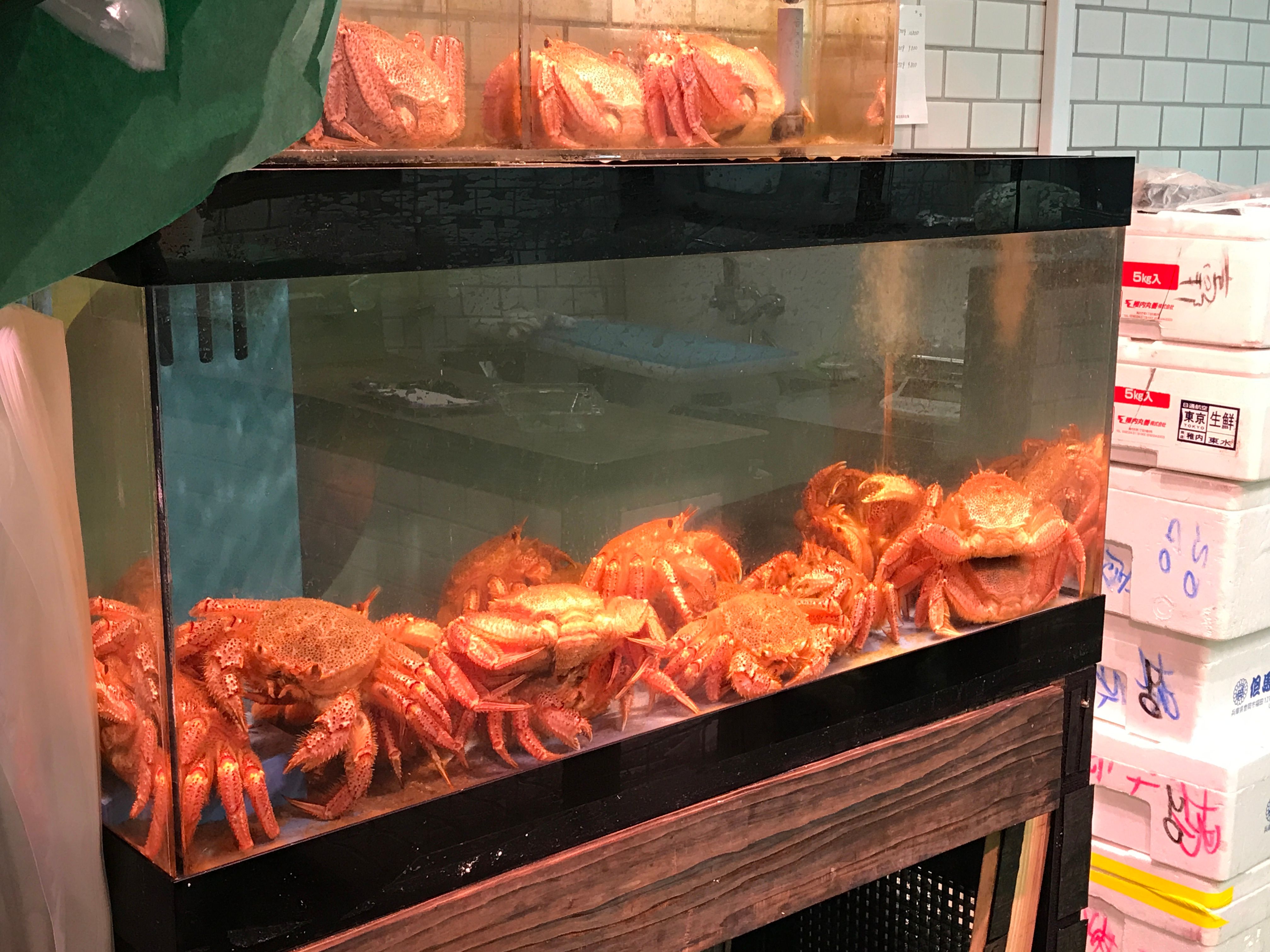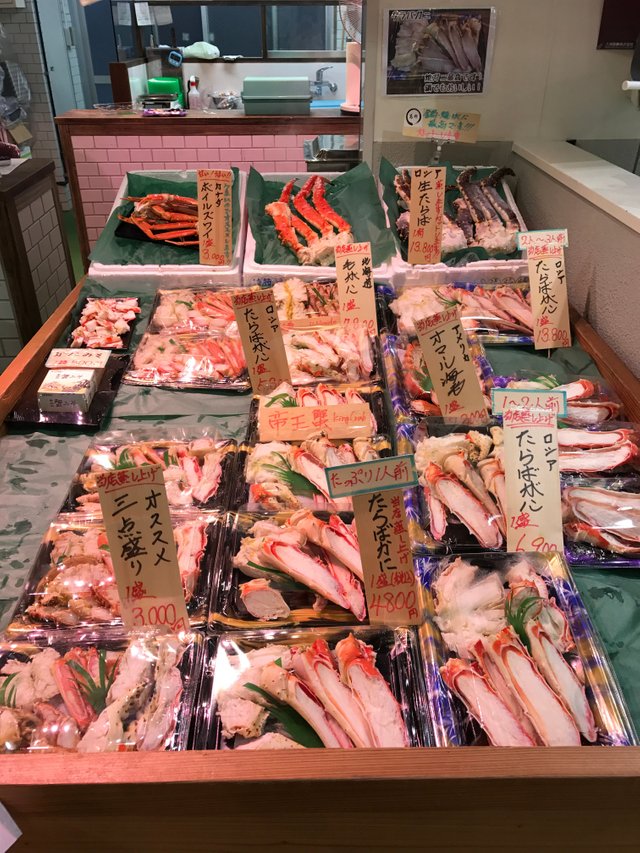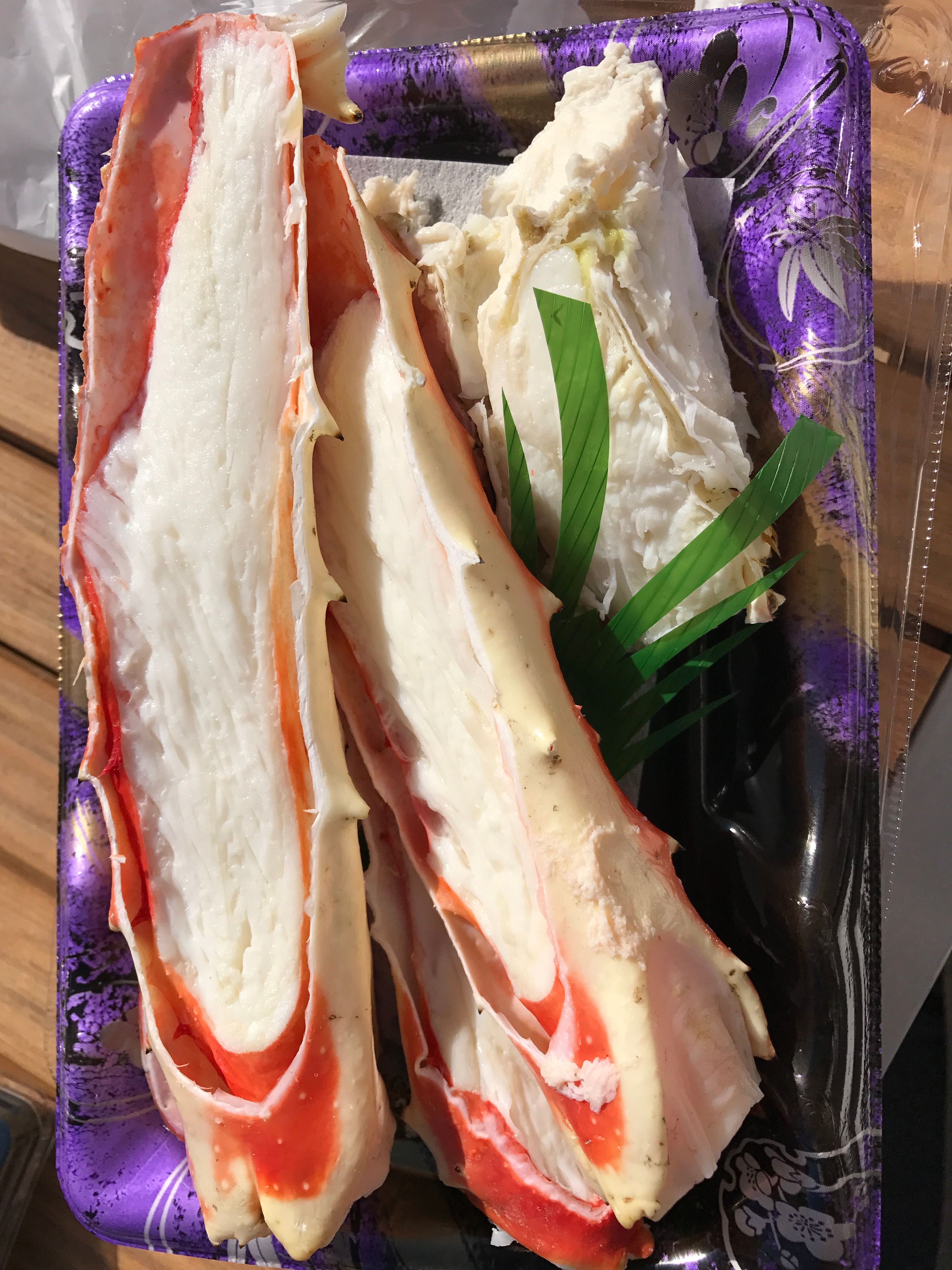 By this time, it was around noon and we were famished. We found a lady selling cod and we got her to cook us up a piece in some sauce: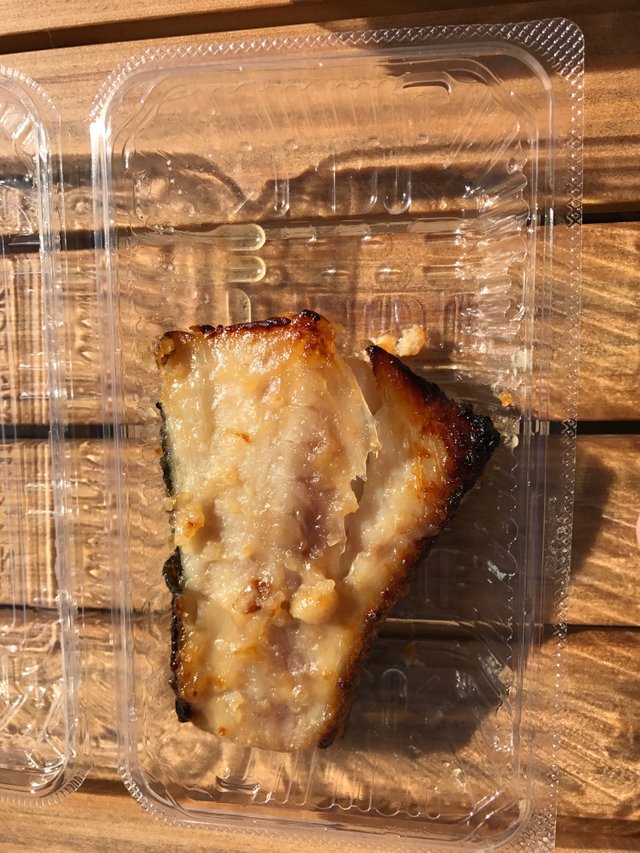 To top off our protein heavy lunch, we also got some fresh salmon: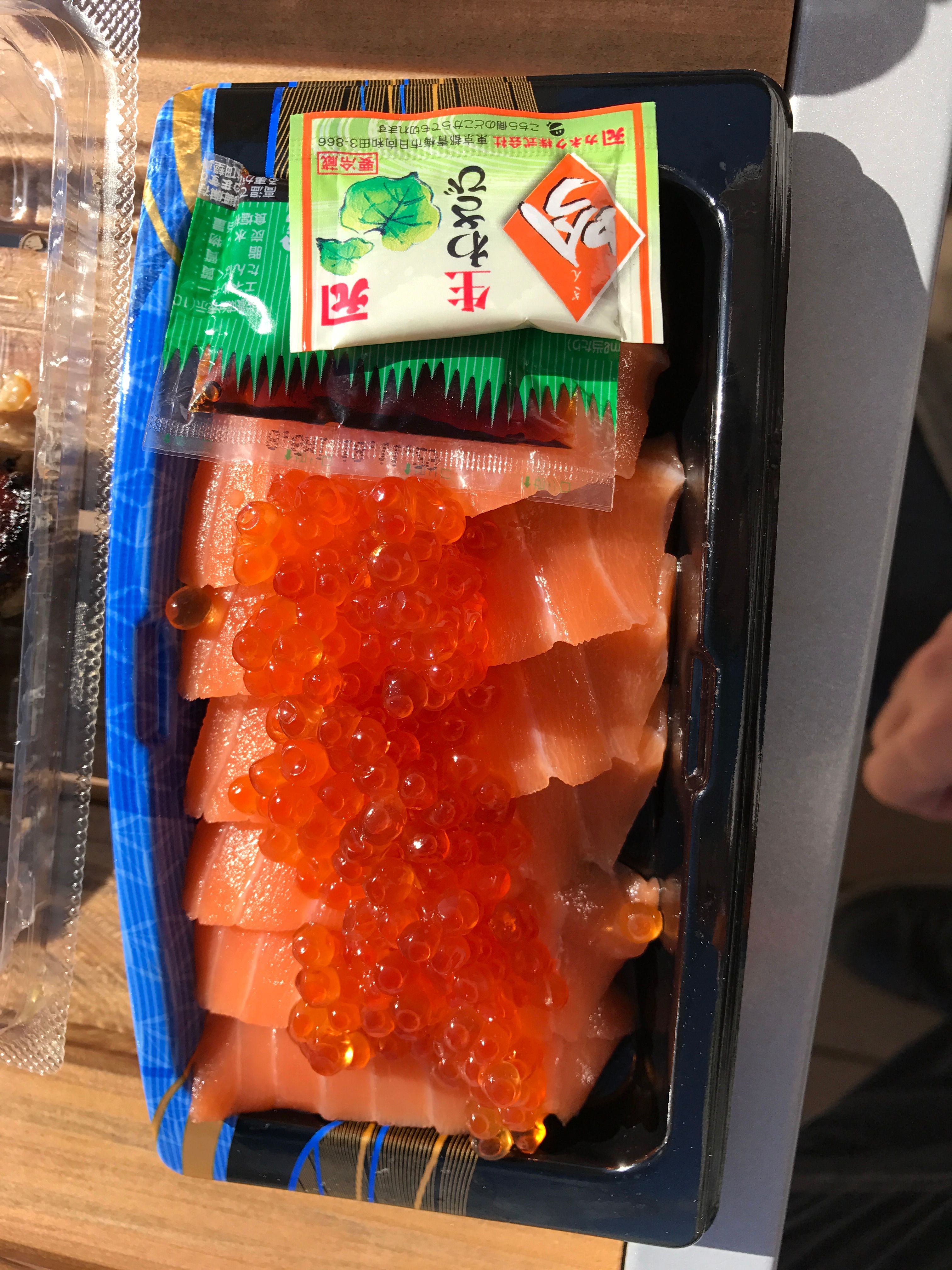 By this time, the sun had came out so we made our way to the rooftop and enjoyed our meal in the sunshine along with some drinks from a nearby vending machine.
All in all, it was a great experience to see where our food comes from. Disappointed I didn't get to try any fresh sushi while I was there but I'll save that for the next time. If you're in Tokyo, I'd suggest checking it out as it's worth the visit!