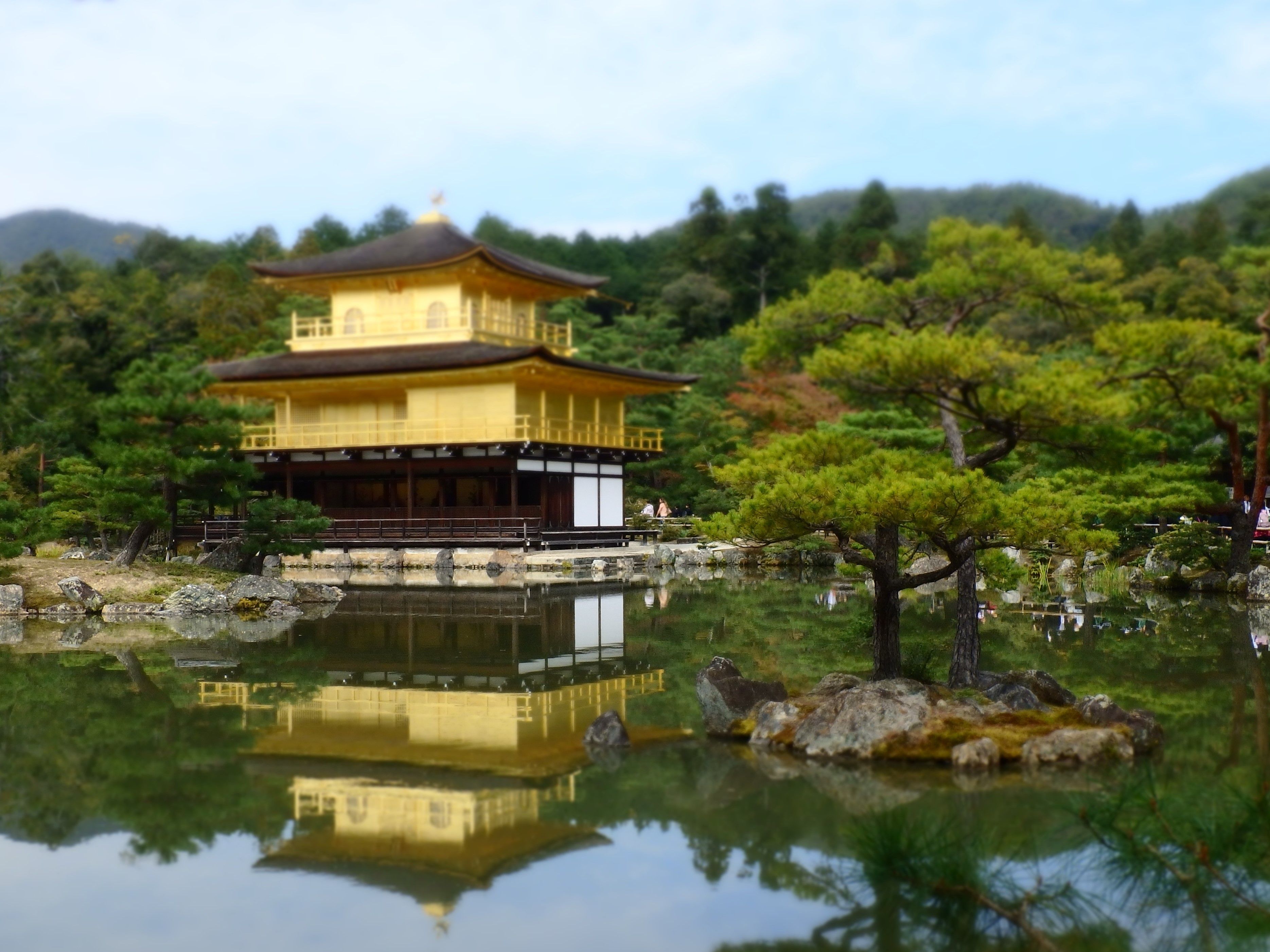 Kinkaku-ji in Kyoto, 2015.
This is one of those shots I'm simultaneously disappointed in and proud of (๑˃‿˂).
I waited patiently for the crowd to clear. This was a futile attempt, and I understood this as I watched our tour guide disappear from view. This narrow path was looking more and more like a clogged artery by the second. Crowds formed on either side like arterial plaque, to take selfies and postcard shots.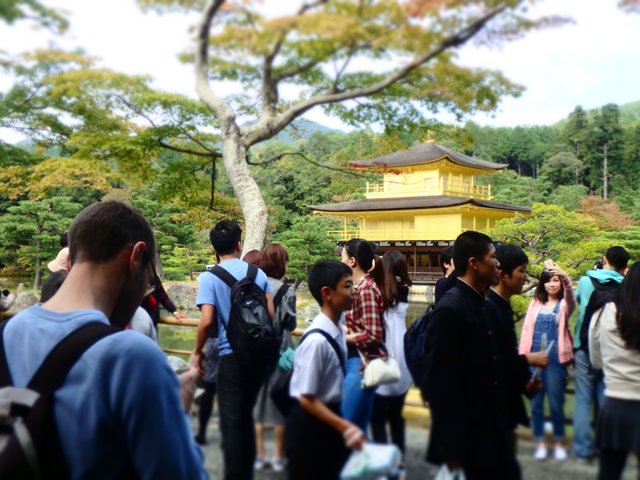 What it looked liked after the crowd began to move along. It was especially crowded moments before, when all the different tourist groups and school children arrived around the same time.
Suddenly, I see an opening. Right across the temple! Perfect view! But I see a tsunami of bodies crashing in from my right. Selfie addicts swarm the left. And all around are greedy photographers like myself. I must act quickly. So, I mustered the audacity to shove my way forward. I pushed past photographers. I dodged couples and school children, elbowed some tourists, and nearly collided with an elderly couple. ୧(๑•̀ ﹏•́)૭
And a dramatic five steps later, I had made it (๑✧‿✧๑). Finally! I can take tens, maybe hundreds of photos, uninterrupted! I planted myself there in triumph. I didn't mind that my family was nowhere in sight, or that the tour group might leave, or that our bus might leave me stranded. It would all be worth it for this perfect shot.
All that, but the end result . . . was nothing more than yet another poorly focused image for my collection. (๑˃‿˂)
This is another nice place to stop by if you're in the Kyoto area. We were there in October, and when we arrived around 11:00 a.m., it was already crowded. Still worthwhile, and I'd like to return during different seasons.
Thank you for reading! (๑•‿•๑)