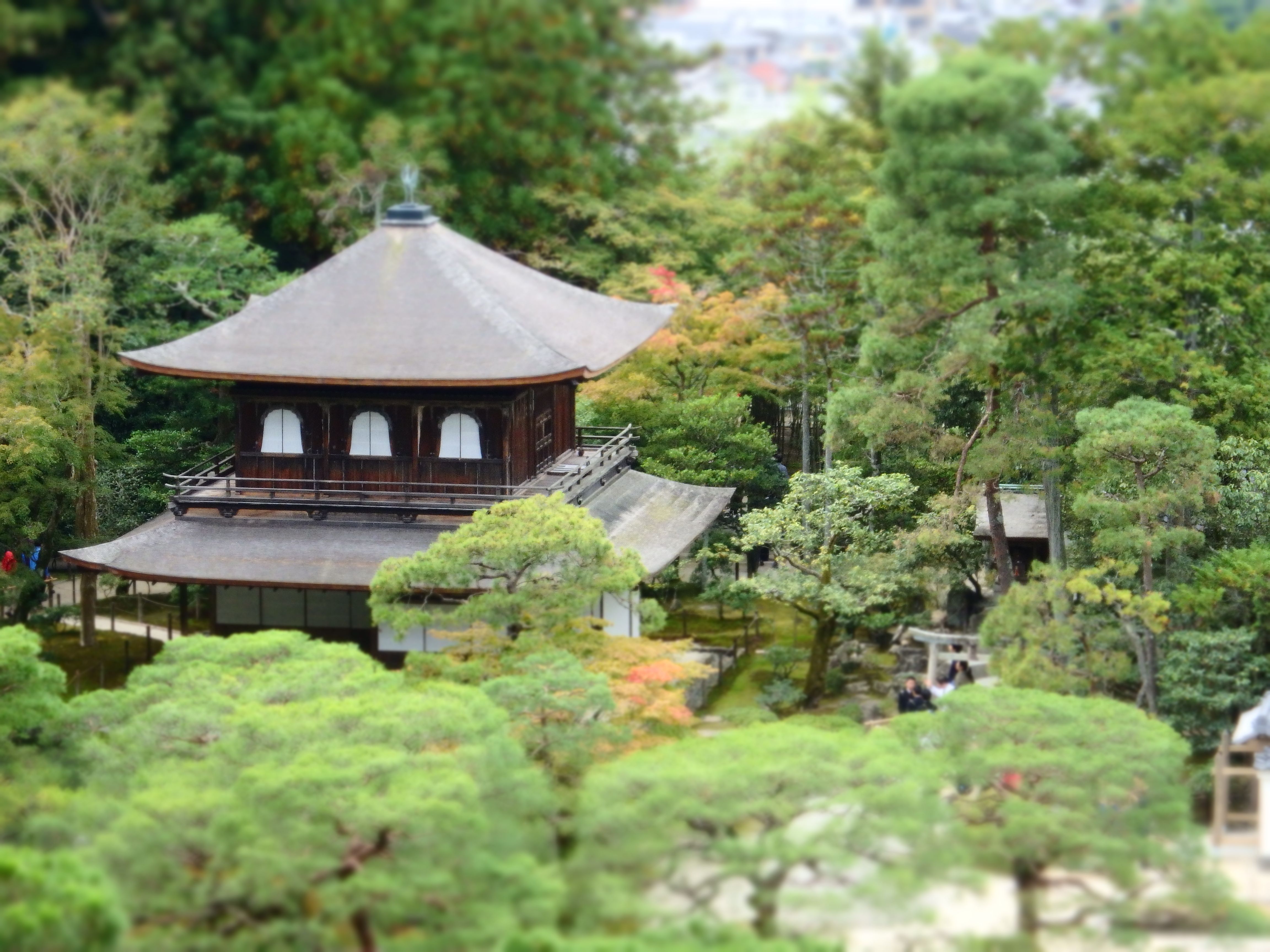 Taken October of 2015.
After about five minutes of hanging around, waiting for the tourists to disperse, I gave up. I knew I wasn't going to get "the perfect shot" because one, I know nothing about photography, and two, because it was my first camera, and I still hadn't figured out the settings.
See those figures on either side of the temple? Those were the last of them that I could see, and I'd been waiting for them to move over just a tad more. But now that I look at it, I rather like those specks of color. Not that it matters whether they were there or not, because I didn't even focus properly (๑˃‿˂).
This is one of many great places to visit in Kyoto, Japan. Stop by if you ever have the chance (๑•‿•๑).