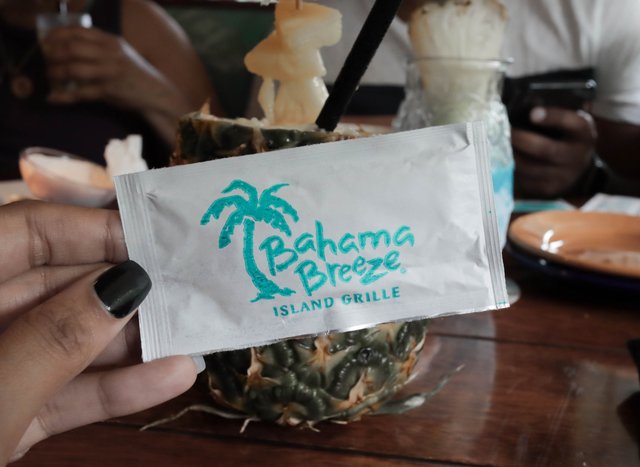 ---
When I went on my trip to North Carolina, I ate and drank so much! In one of my posts I mentioned I gained some weight and this restaurant definitely had something to do with it. The name of this cute place is called Bahama Breeze and is located in Raleigh, NC. It's a Jamaican/Caribbean restaurant with so many options that makes you want to be on the beach drinking their entire cocktail menu.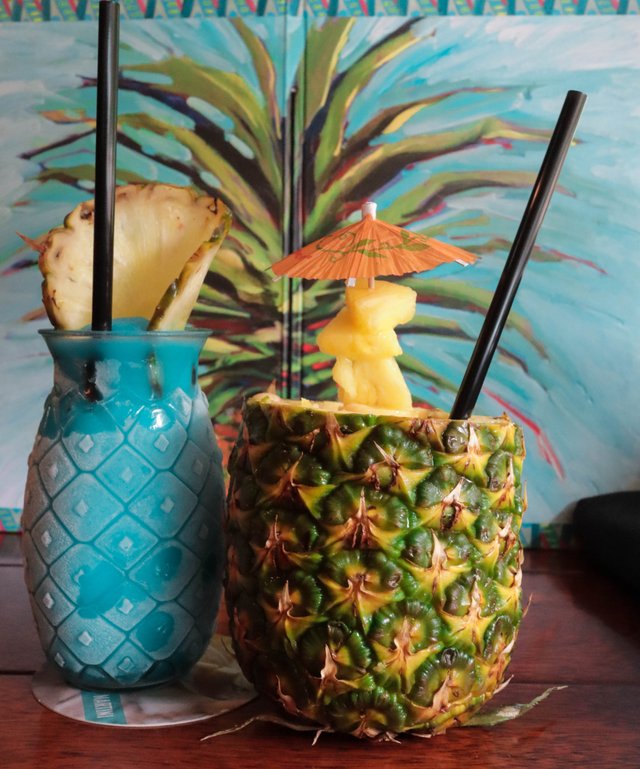 I ordered the Ultimate Pineapple, and next to my pineapple is @domirep's drink which was called Dreamin' of Blue Seas.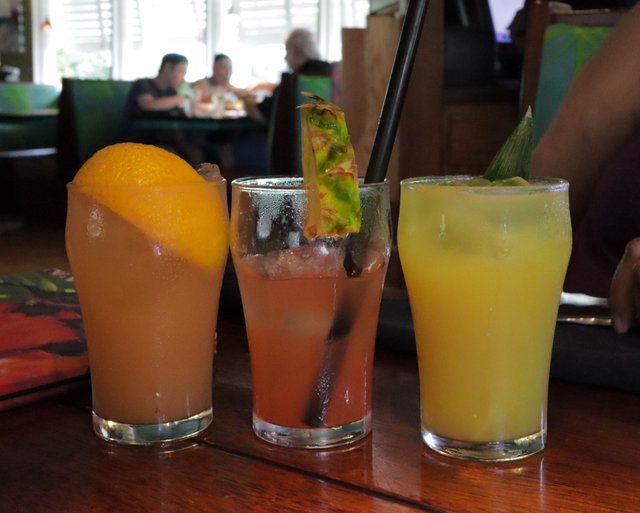 My mom @cristinamoronta got a cocktail flight, Mama's Hooch & Holler
---
Apps
---
We definitely had to try some apps so we went with some chicken empanadas and fried shrimp. Personally, I didn't enjoy the empanadas as much as I enjoyed the fried shrimp.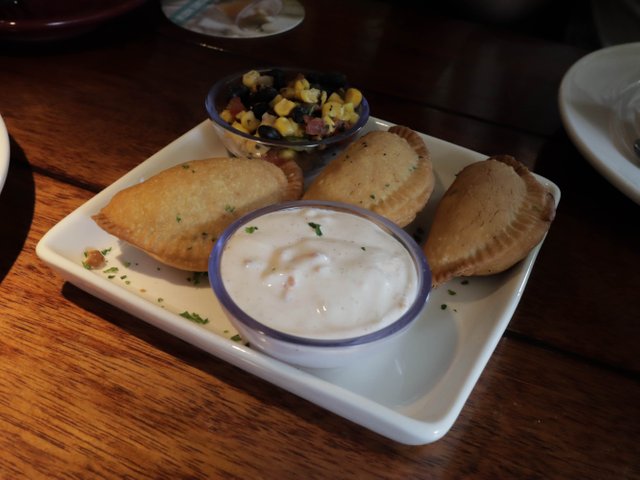 Chicken Empanadas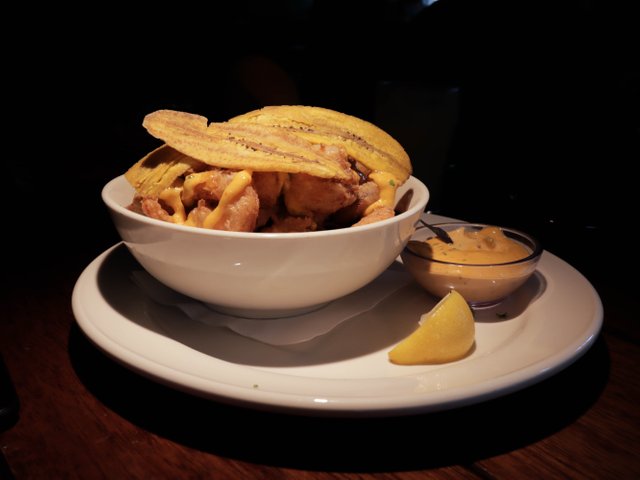 Fried Shrimp
---
Bring on the Entrees
---
Do you know when you are stuck on between two different meals to choose from when you're in a restaurant and then when you finally get your meal you realized that you made the wrong choice?? Yep that was me! I ended up getting a stuffed sweet plantain, but honestly I've had better. I knew I should of went with the pasta I was eyeing. Thats alright, I gave it a whopping 3 stars.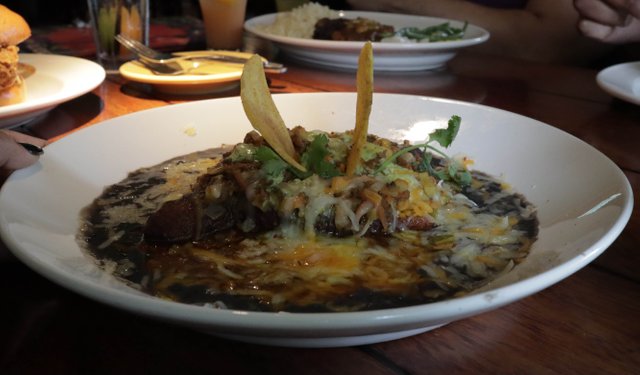 @spenceryan eded up getting a chicken burger which was SO GOOD. Yes, I had a taste of his food and I was jealous! It's alright, next time I know what not to get.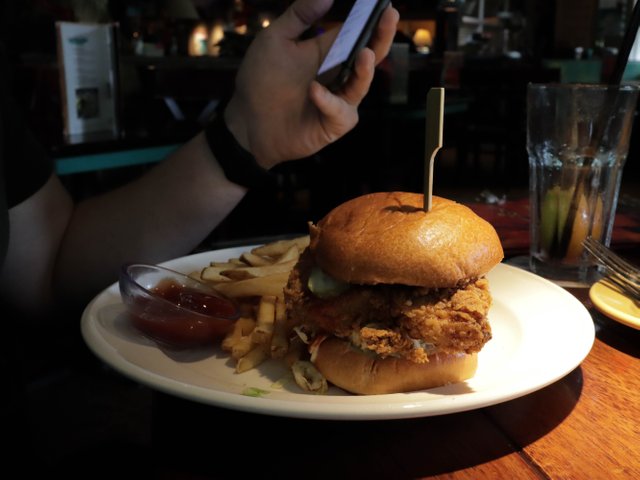 ---
And that's all folks! I know there are several Bahama Breeze locations, I would love to hear your thoughts on them if you have ever been!
Love,
Jane ❤️
---
Follow Me On Instragram
Follow Me On Twitter
Subscribe To Me On Youtube