10 Reasons You Should Be Looking At JAHM Token | FOMO Explained
Wha Gwaaaan my breddas and sistas! I don't post very much, but when I do, I do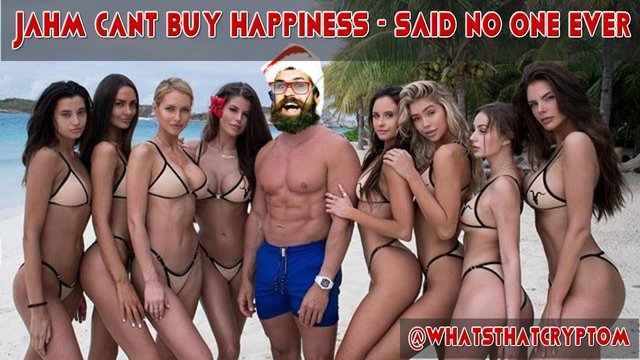 In this post I want to show you why you should be looking at JAHM. A SCOT-Token on Steem-Engine.
I have been posting on https://ReggaeSteem.io for a while now and got recently accepted to the Ambassador chat on the Jahm discord server (you can join us HERE). My heart is filled with Caribbean love, and I would like to share you my personal review on the tribe and the token itself. Things I have learned during the process, some interesting facts, figures, upcoming projects and developments behind the scenes.
JAHM has a purpose. Not only to reward authors on Reggaesteem.io but also to become a way of payment in the Caribbean countries.
You will think: "But Tom you are with 'them', of course, your review is gonna be biased!"
Me: Go fuck yourself and show me your actifit report. (Don't, please..)

Here are 10 reasons why you should be looking at JAHM
1. Team of members, devs, advisors, ambassadors
For you who don't know who belongs to the team, I will present a list of the mouthwatering people behind this business on the STEEM blockchain. We have @miyard, @dmilliz @donald.porter, the founders and devs. They are the driving forces and make the most things happen.
@crypticat: If you don't know him, you will if you post 1 more Bob Marley tune. Big time investor and the owner of the @jahm.whitelist.
@shanibeer, an OG investor and she is also a respected member in many other communities.
@roger.remix, our gateway to the European music scene and investor. @joseacabrerav @mistakili @bahagia-arbi and @super-irie are the official ambassadors/moderator)
@conradsuperb, @jk6276 @whatsthatcryptom, the advisors.
And anyone who post great content on reggaesteem!
2. Stable Growth
You can say many things, but JAHM has one of the best growth in price of all the other tribe tokens out there. Not sure? Check the following chart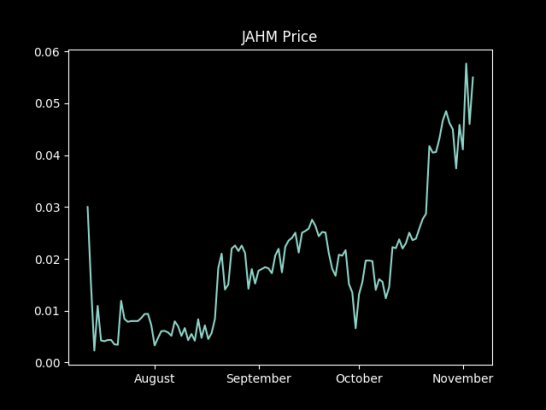 I actually want to show you the graph wich compares JAHM with other tribe tokens but the results are way too embarrassing for the other tribes that I decided to not post them. But these words must mean enough.
3. Quality of posts on Reggaesteem.io
You can check many other tribes or Steemit itself with the Reggaesteem.io feed. Once you did, you can not unsee the difference in the quality of the posts. This is the result of relentless moderation and curating from you know who :) We are continuing to reward authors who deliver high-quality posts. In the next WEEK we start to hand out the topics where you can write about.
4. Upcoming contests
In the coming months we are going to hold blogging contests on Reggaesteem.io. If you are a good writer, and English is your main language (or almost) you should participate and win huge prices! The idea is to generate a basic income for high quality content producers. Our goal is to go mainstream, and therefore we need to be more visible on many other channels too. Follow the trending feed on Reggaesteem and you won't miss a thing!
5. Jahm-Fest June
To make the local people familiar with JAHM, the team is organising JAHM-FEST 2020 in Negril Jamaica. Locals will be told in workshops how to make use of this cryptocurrency, seminars by speakers will be given, and of course concerts from different Reggae artists. Go to https://reggaesteem.com for more information and press releases.
6. 12 locations that accept JAHM
By June next year, the team is planning to acquire 12 different locations that will accept JAHM.
7. Utility of token
The token has many use cases already available. You can use the token to advertise, to pay for trips, to pay for your holiday or to STAKE. In January 2020, PoS will be activated so you will earn JAHM on your staked tokens.
8. Stake 'N Stay JSNS
Stake 100k JAHM and you will get free accommodation whilst on holiday in Jamaica. Conditions apply. Go to https://reggaesteem.com for more information!
9. Other token options (EOS, Pegged, off-chain)
At the moment, JAHM is a SCOT token on STEEM-ENGINE. The team is looking at other opportunities in the crypto space as the launch of going mainstream comes closer by the day. Pegged tokens are something that is heavily considered.
10. Partnerships with other communities (on-chain)
In our continuous efforts to onboard the masses, the team is negotiating with other tribes and communities within STEEM. Official releases about this will be given at the appropriate time by the appropriate accounts.
LINKS
JAHM Token > STEEM-ENGINE EXCHANGE
Website > https://reggaesteem.com
Twitter > https://twitter.com/reggaesteem
YouTube > https://youtube.com/reggaesteem
Discord > https://discord.gg/UQNT9as
Telegram > https://t.me/reggaesteem
Well, there were 10 reasons you should be looking at JAHM. What are you still doing here? Go and get some JAHM or join us at https://reggaesteem.io
@whatsthatcryptom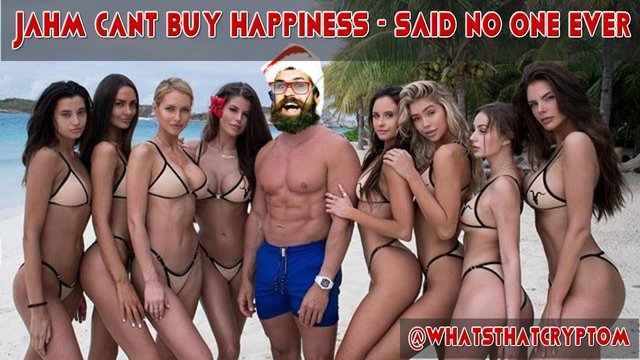 ---
Posted via ReggaeSteem | Reggae Culture Rewarded