Easy way to help Reggaesteem promote new release music and earn JAHM upvotes
Reggaesteem has had a new arrival recently, in the form of known Reggae producer @urchinsteve. He is the producer, and "long time associate" as he put it for Sean Paul.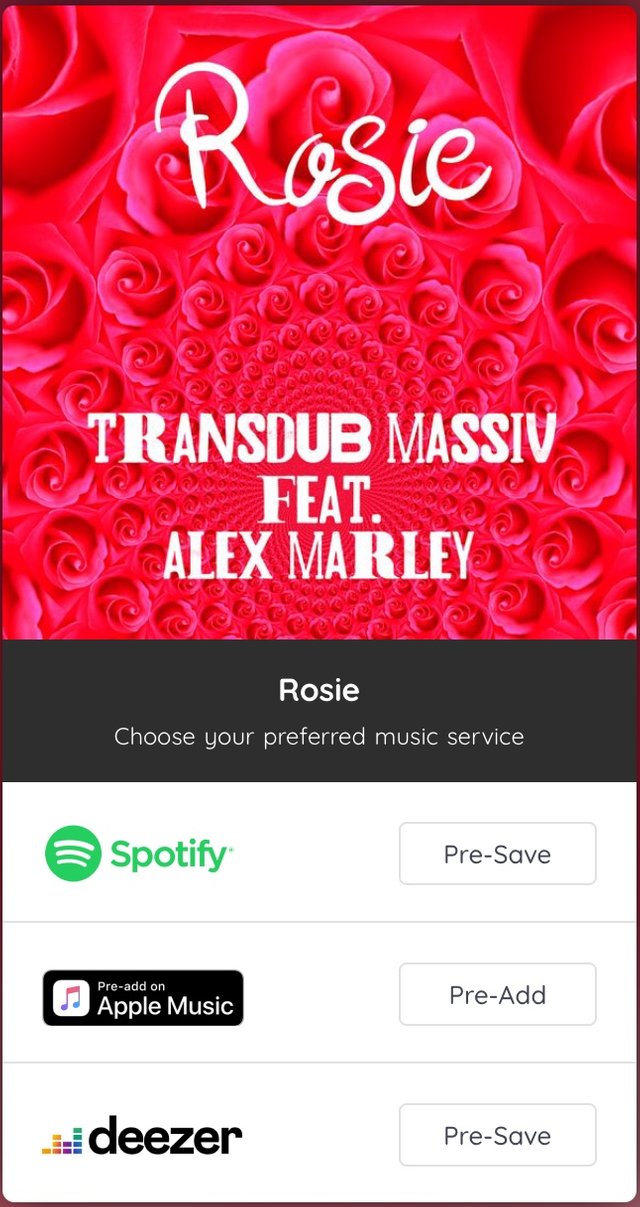 Image Sourced from @urchinsteve's original post
Leveraging Reggaesteem.
A couple days ago, Steve dropped this post promoting a new release coming out on Jan 24. This is a real simple task, doesn't really cost anything to participate. Members of the Reggaesteem community will be upvoting participants with some Irie #JAHM upvotes.
All you have to do is Simply "Pre-save" the track on your favourite music streeming service - Spotify, Apple Music or Deezer.
Here is the link: https://ingroov.es/rosie-4
Screenshot some proof (note screenshots will be checked to ensure they are original) and then post your proof as a comment on this post -
Tribe members and heirarchy will be upvoting with JAHM (one of the hottest tribe tokens on Steem Engine) those that complete the easy task, and help @reggaesteem and @urchinsteve to promote the launch of this new track.
Check out the links above to earn yourself some JAHM tokens.
Cheers,
JK.
---
Posted via ReggaeSteem | Reggae Culture Rewarded