JAHM Whitelist Major Update, Voting Rules and Settings
To put it bluntly, if you are on the JAHM Whitelist your posts will get some very Irie upvotes but if you aren't on the whitelist you're missing out on a ton of JAHM rewards.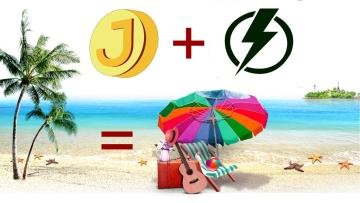 Image Courtesty of @whatsthatcryptom

What is The JAHM Whitelist?
It's an account, @jahm.whitelist with 280,000 JAHM and growing, it is used to upvote a list of members automatically according to specific parameters. These upvotes are worth 100 to 200 JAHM (at the time of posting) which instantly make all posts it upvotes worthwhile and valuable. The amount of JAHM delegated to the Whitelist and the number of members will continuously grow with the community. You too can be on the JAHM whitelist if you are a loyal and quality ReggaeSteem poster.
Voting Parameters and Settings
Maximum upvotes on 2 posts per day or 7 posts per week, let's be fair!
Posts should be at least 100 words
Reggae, Jahm or ReggaeSteem must be tagged
Posters who frequently sell JAHM, power down, or don't powerup receive slightly less rewarding upvotes than those who stack
Using https://www.reggaesteem.io/ or https://www.reggaetube.io/ will work, some front ends like Partiko or DTube won't, nor will posting through SMT tribes
Manual votes are possible for user-created videos, businesses, exceptional photography and other posts that should qualify but don't automatically.
JAHM Proof of Stake is Now Live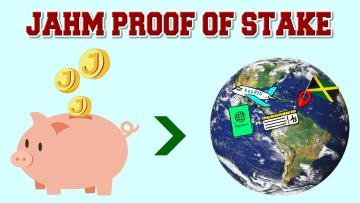 Image courtesy of @whatsthatcryptom

Existing ReggaeSteem Whitelist Members
@crypticat, @super-irie, @shanibeer, @bahagia-arbi, @joseacabrerav, @slobberchops, @whatsthatcryptom, @chireerocks, @mariluna, @botefarm, @babarakas43, @josevas217, @jk6276.jahm, @mistakili, @conradsuperb, @justinparke, @pouchon.tribes, @missaj, @thomasgutierrez, @zainalbakri, @luca1777, @trincowski, @ganjactivist, @ayjoe, @jahm.syndicator, @hattaarshavin, @zhanavic69 and a special congratulations to the newest member @jadnven, keep up the Great Work!
Why Am I Not On the Jahm Whitelist?
You just started Posting on ReggaeSteem, be patient
You post off-topic, spam, abuse tags, plagiarize
You don't put in enough effort
You don't stake any JAHM and sell it
You don't curate or engage the community
JAHM Whitelist Membership is a privilege and not a right!
If you have any questions, concerns or comments please reach out to @crypticat or join us on the ReggaeSteem Discord
---
Posted via ReggaeSteem | Reggae Culture Rewarded