Oldies But Goodies - Dj Gio Guardian
This is one of the best old school reggae mixes I've heard in a long while. He's playing some of the less popular oldies which was definitely still hits in there own right. Remember when yuh used to buy vinyl, sone of these songs could of been the B-side songs that became well known.
I bumped into Dj Gio YouTube channel on the humble. He's definitely worth subscribing to and this mix deserves a listen. Gives a nice vybez for this early Sunday morning or anyday at that.
Apparently he's been around for over 20 years, he made note to it during the mix. Trust i love this mix.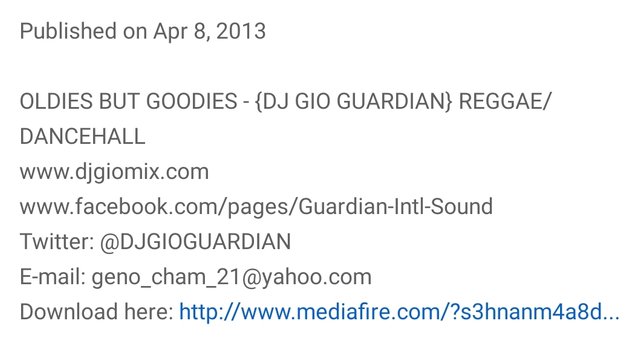 ---
Posted via ReggaeSteem | Reggae Culture Rewarded