Update on ITESTIFY: A Support Project For Testifiers in the Christian Community.
Hello Steemians,
This is an update on the recent development for @itestify. For those who did not know what Itestify i, Itestify is a support project created by @seyiodus for those that will be sharing their testimonies on steemit in the Christian Community.
My earnings will be converted in to SP to support all testifiers. If you have a testimony, don't hesitate to share it to the glory of God using #itestify as your primary tag for easy location for me to support you.
People have been using the tag #itestify and they have been curated manually by @itestify.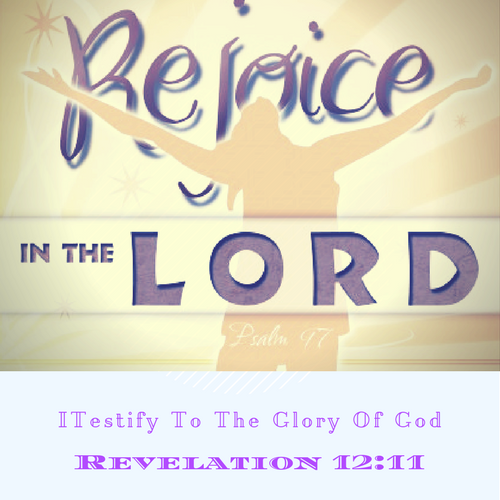 logo created with canvas
The Discord Channel
To the Glory of God, Itestify now have it's own discord channel where all testifiers can meet and share their testimonies with others apart from posting it here on steemit, talked about their post for other testifiers to curate it and resteem if possible and pray together for more testimonies to come their way. This will also allow testifiers to know more about each other in the aspect of their spiritual life and possibly physical life.
Support and Itestify-trail.
Itestify is calling all Christians to support it trail on steemauto for more reward for the testifiers. The more the curators the more the benefit for both the author and the curators that follow the trail.
All support is also needed in the aspect of SteemPower delegation and donations.
You can as well support me by upvoting testimonies' post under my tag.
As you give the Lord will give back in hundred folds.
Special thanks to @tpkidkai who has been promoting itestify in his own way. You too can promote me in your own way for the growth of the community. See his post here
Itestify is in support of @flaminghelper, @christian-trail, @god-waves and every christian community out there.
For any enquiry, Please contact my creator @seyiodus on discord, steemit.chat or comment on any of her posts.
Note
Any cheetah post will not be curated or resteem.
Only testimony posts will be curated manually.
Other post that use Itestify tag will be resteem if the article is more than 150 words.
Manually upvote testimony posts that are not under the #itestify tag (if seen).
All these are in place so that people will not miss use me and benefit while others who have put in more effort are there.
To join the Itestify server on #Discord, click on my banner below.
God bless you.
Shalom.
Remain blessed; Remain a testifier.
---
Support @godwaves. God-Waves-Christian-Network on Discord
---
Support @christian-trail


---


A christian community that helps christian authors. (The banner is clickable)
---
A support project for those that testify in the christian community. [The banner is clickable]