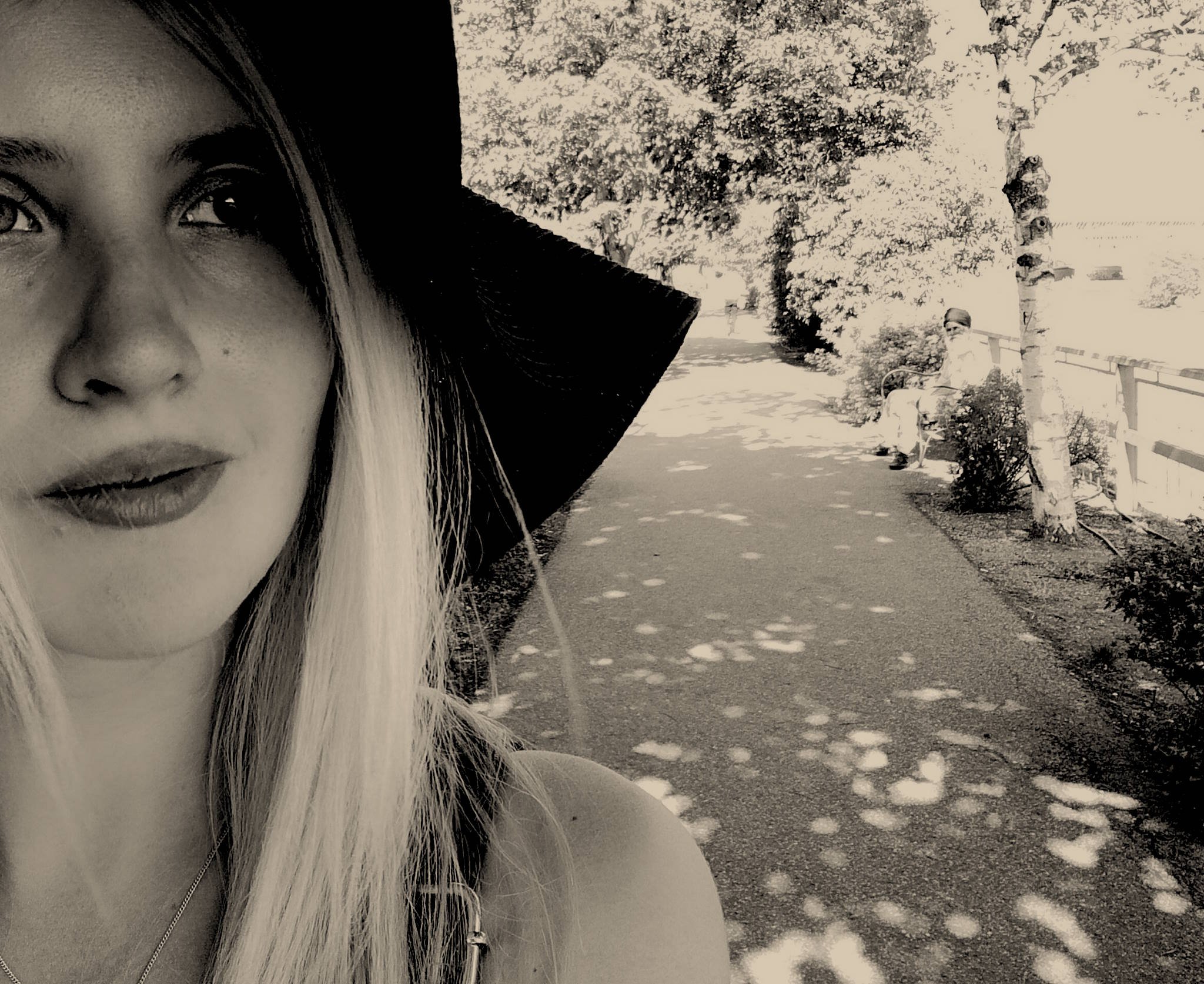 Hey guys! The first stop during my stay in Italy is Bolzano. Bolzano is also the provincial capital of South Tyrol in "Bella Italia"! Bolzano has two different facets, as the city is characterized both by Northern European and Mediterranean influences. Both impressions flow into each other perfectly and give a nice city atmosphere. For many centuries Bolzano was also called an important trade center between Italy and Germany. On the streets I noticed signs with German and Italian inscriptions and I asked myself: "How did it happen that a region with German-speaking population belongs to Italy?". South Tyrol today belongs to Italy, we know that. However, if we begin to research in the past (year 1918) we get to know that until the end of the First World War "South Tyrol" and "Trentino " belonged to the county of Tyrol and thus for over 550 years a part of the Habsburg Empire. In 1939 Hitler and Mussolini concluded an agreement and the South Tyroleans were offered to relocate to the "German Reich". If people wanted to stay in Italy then they had to give up the German mother tongue and its culture. After World War II, some hoped for the reunification of Tyrol, but it never happened and South Tyrol remained part of Italy. As always, history is quite complicated and much more extensive than my description.
I was making a walk in Bolzano to enjoy the city atmosphere and to collect some impressions...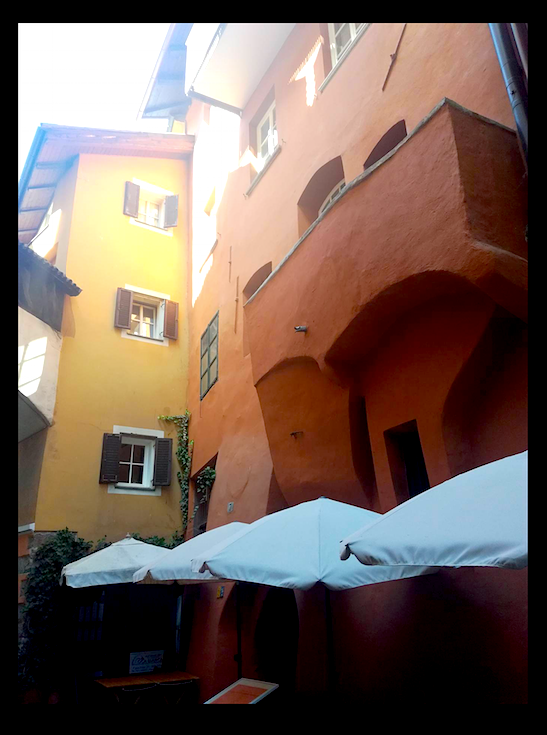 Streets of Bolzano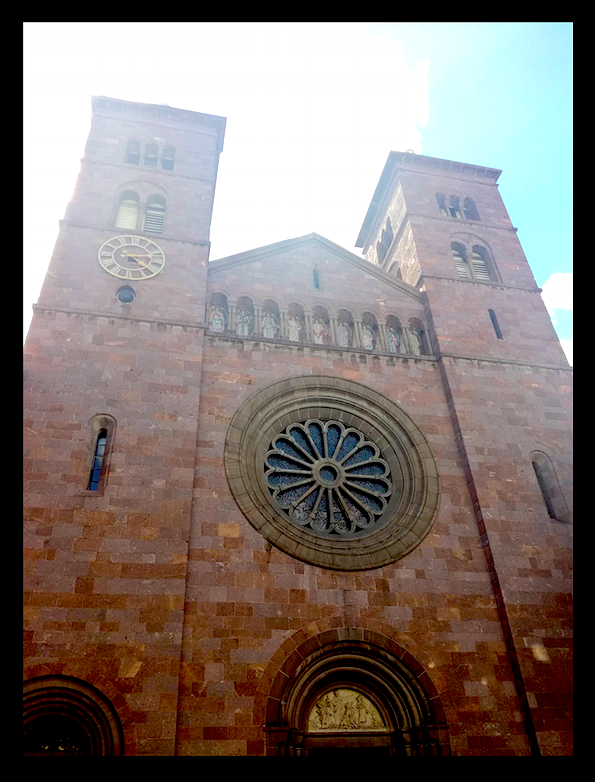 Church of Bolzano

Narrow Streets of Bolzano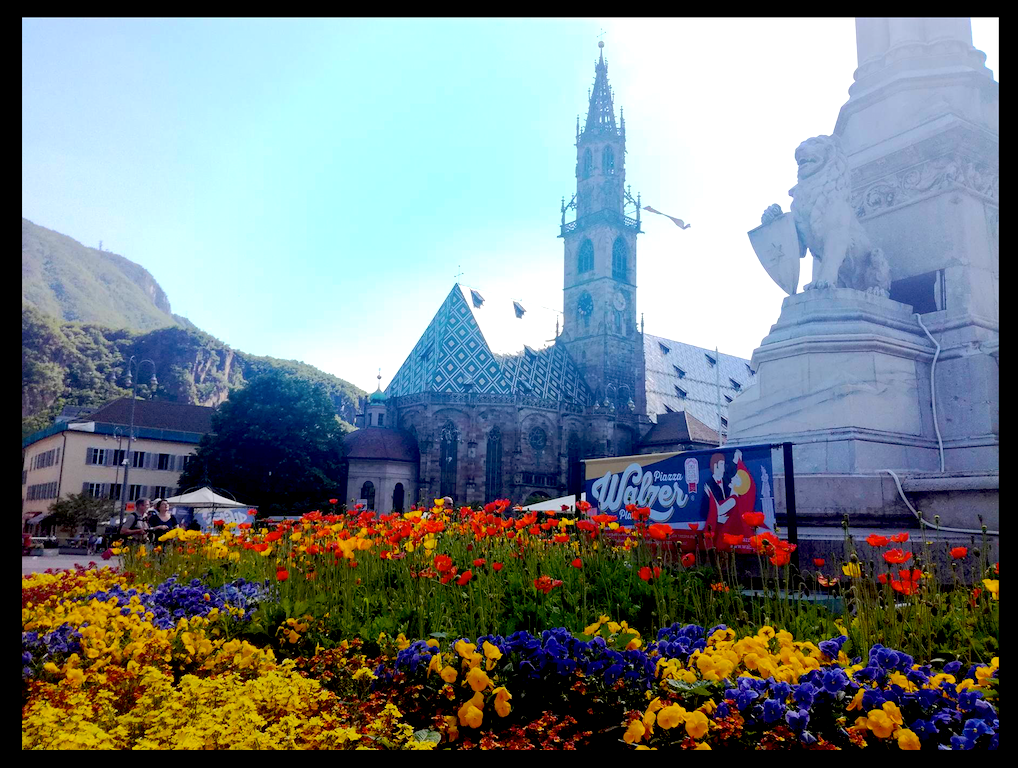 Many colorful flowers in the city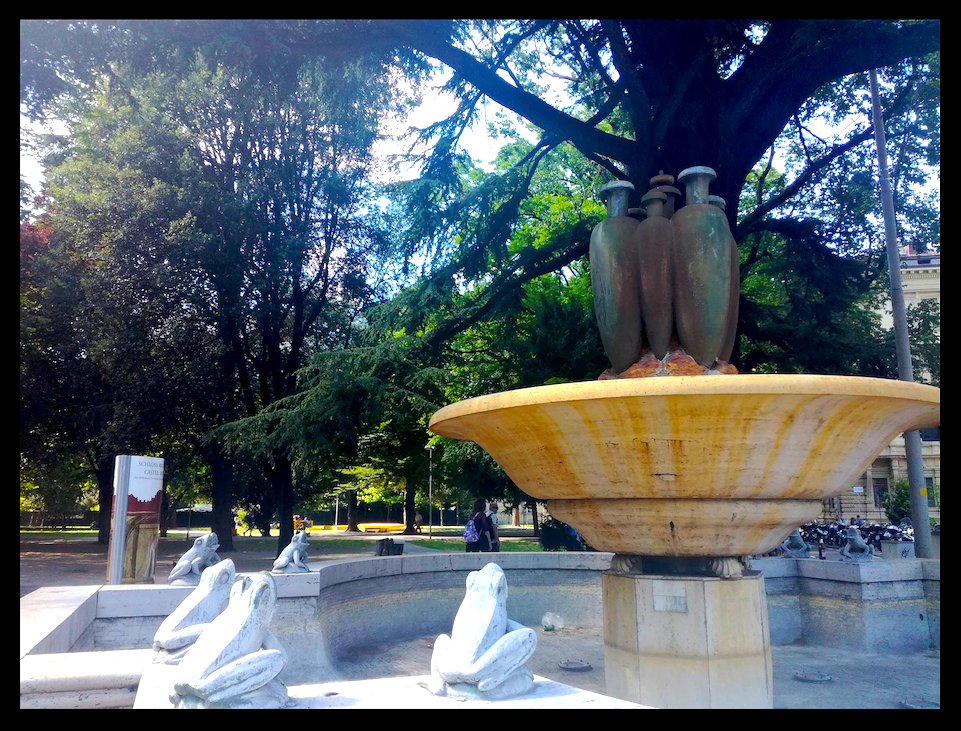 Fountain without water, but with some frogs :)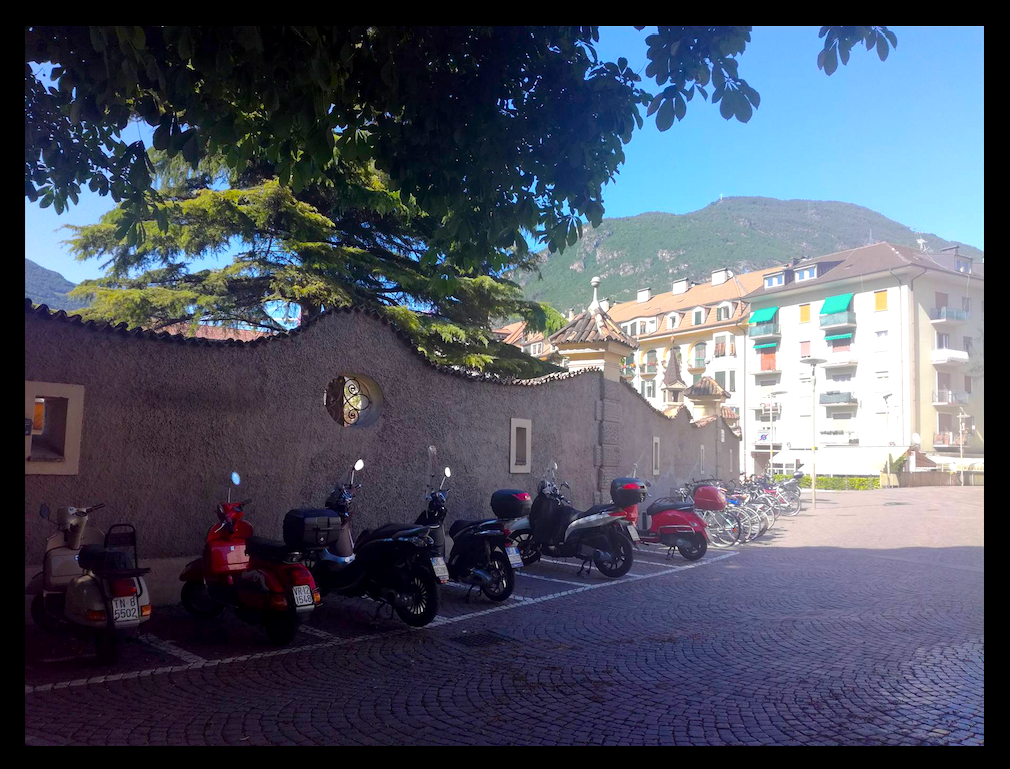 Many people in Italy use mopeds as a means of transport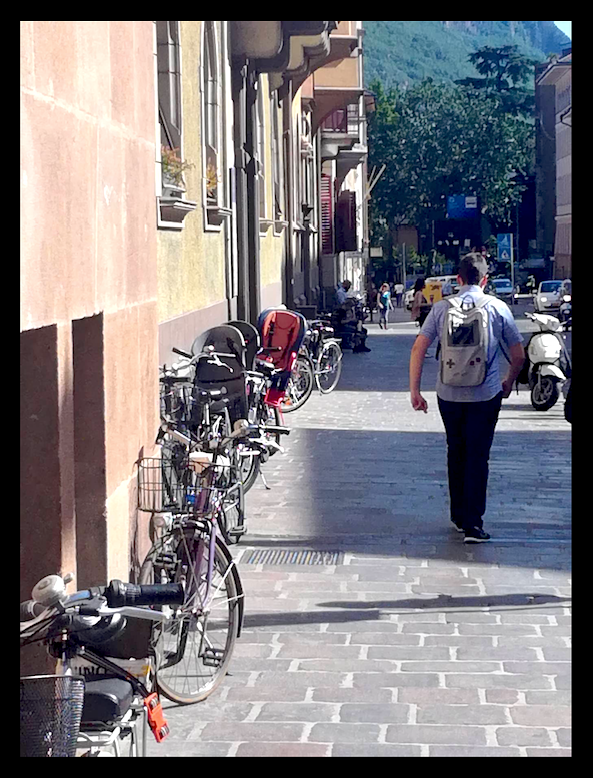 Funny bag? :)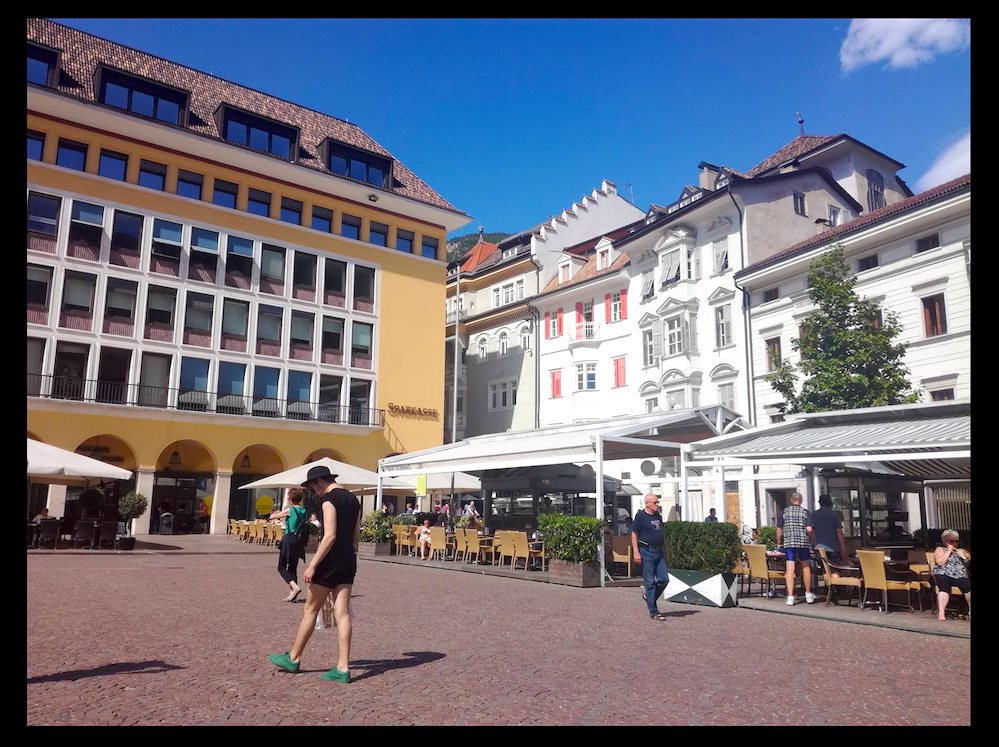 I would like to call this picture: "Green Shoes - Green Shirt"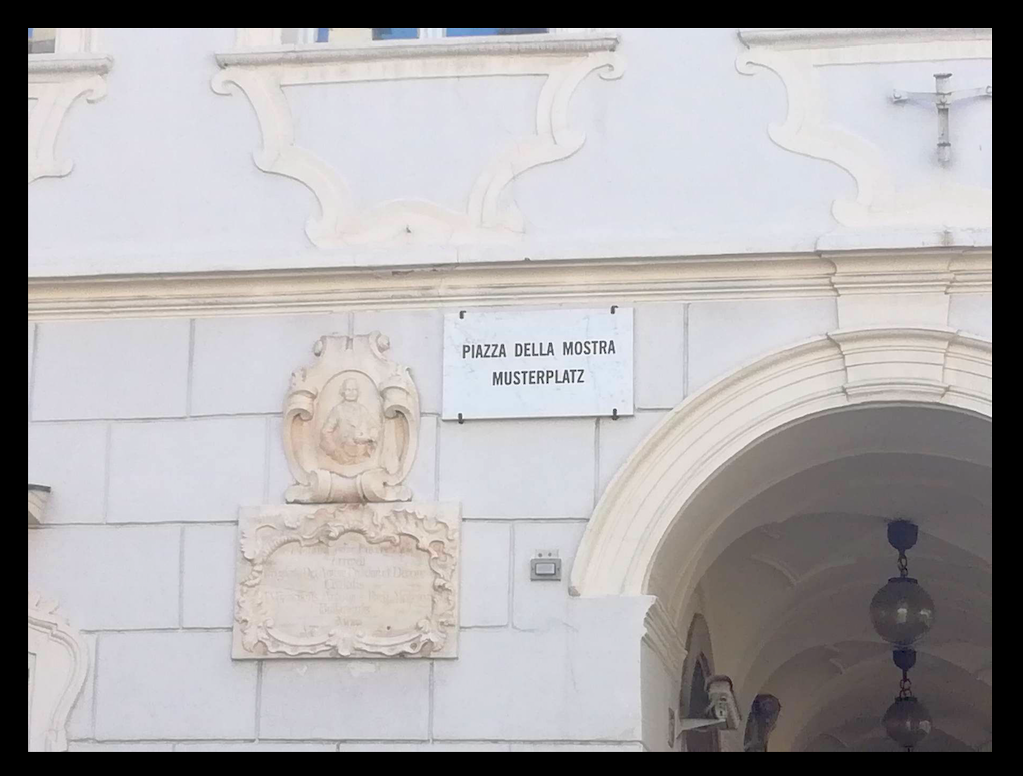 All signs in Bolzano were in German and Italien language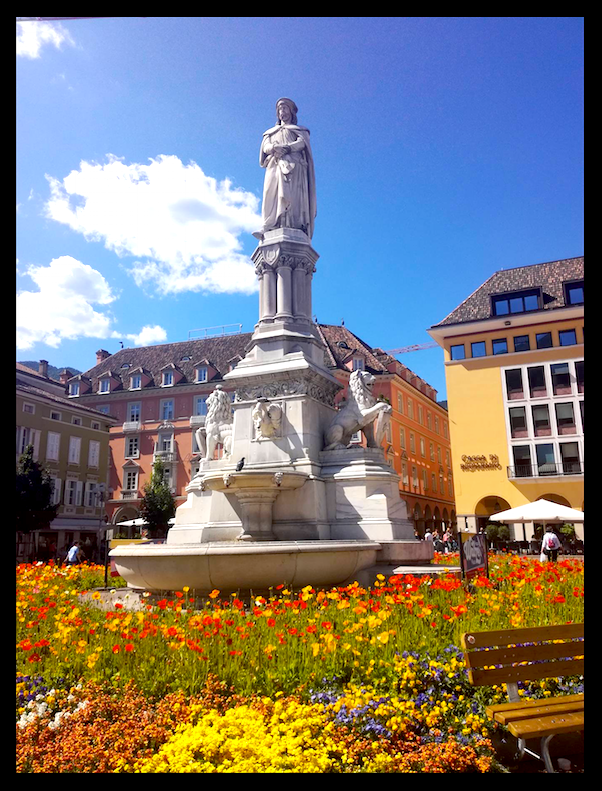 Flowers and Statue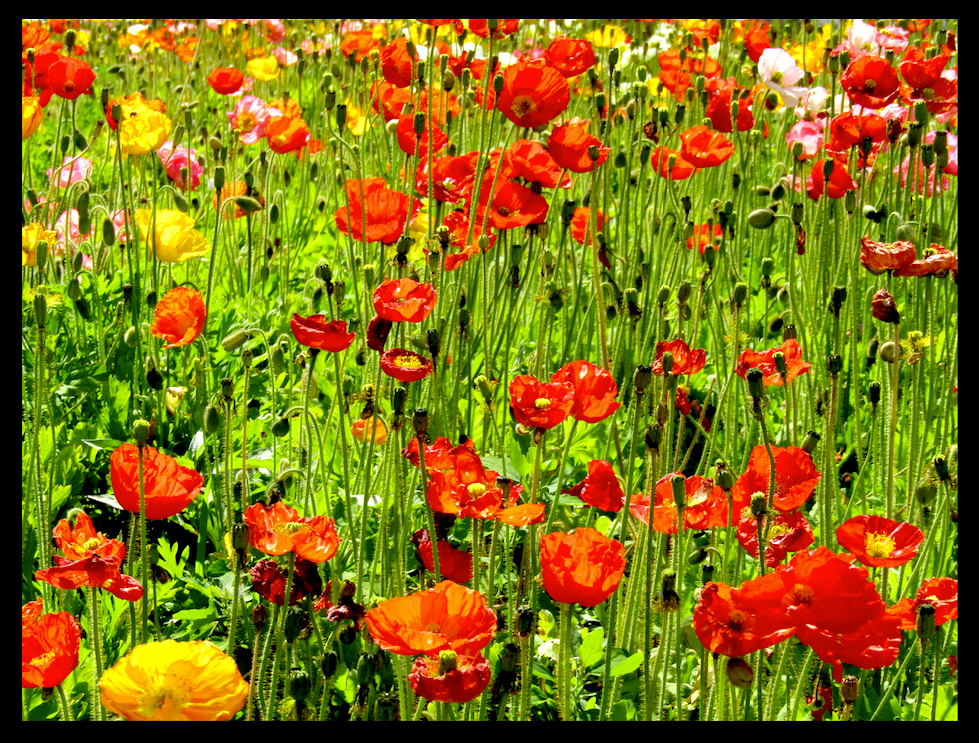 Spring and winter is my favorite season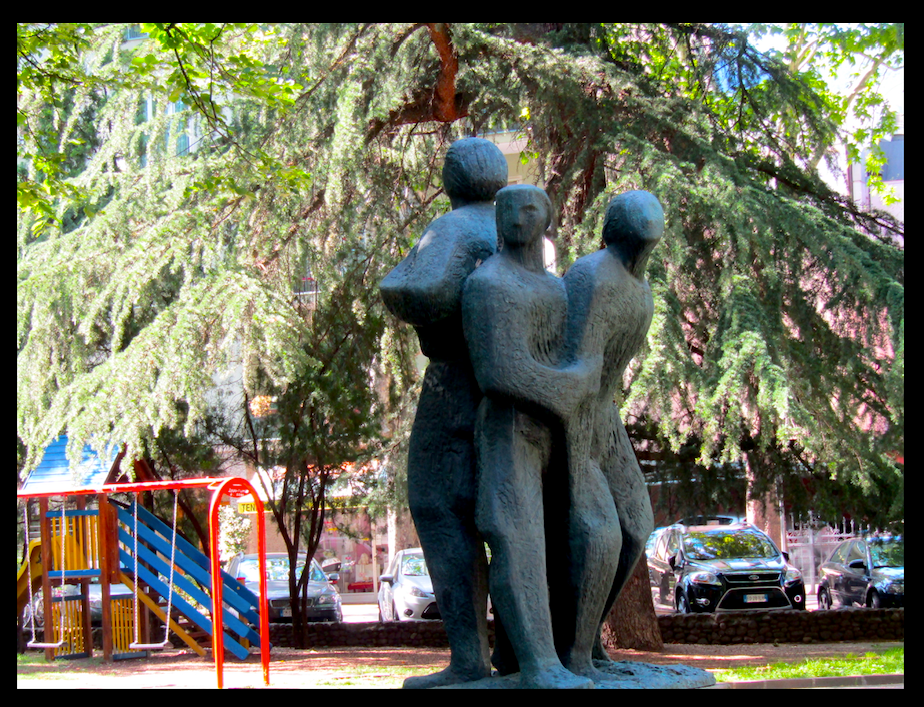 Playground and Statuary
Wish you all a good night - See You Soon - Big Hug Lena <3 <3
deutsch / same post in German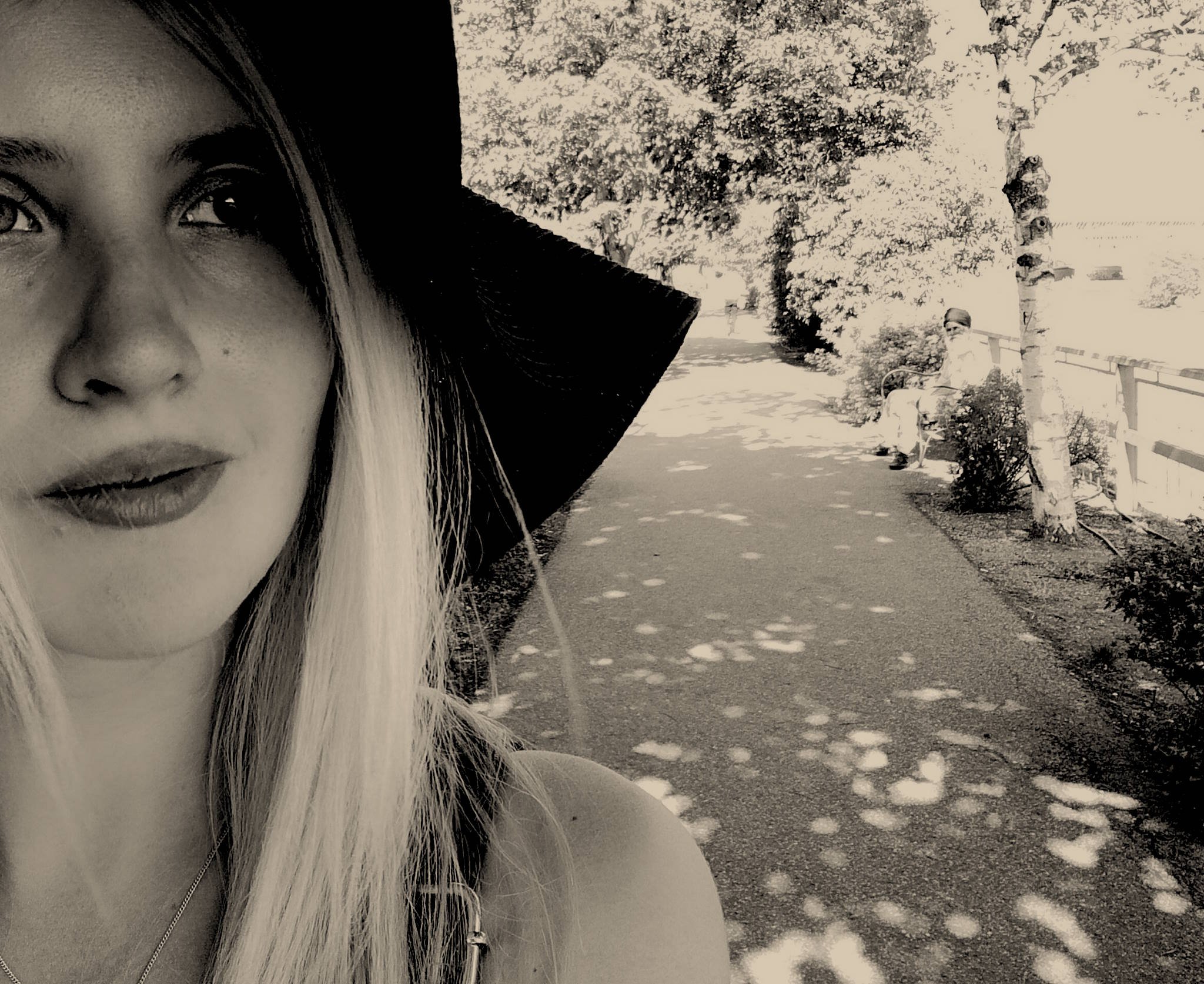 Hallo Ihr Lieben! Der erste Stop während meinem Aufenthalt in Italien ist Bozen. Bozen ist auch gleichzeitig die Landeshauptstadt in Südtirol in "Bella Italia"! Bozen hat zwei unterschiedliche Facetten, denn die Stadt ist sowohl nordeuropäisch, als auch mediterran geprägt. Beide Prägungen fliessen ineinander perfekt über und ergeben eine schöne Stadtatmosphäre. Viele Jahrhunderte bezeichnete man Bozen auch als ein wichtiges Handelszentrum zwischen Italien und Deutschland. Auf den Strassen sind mir Schilder mit deutscher und italienischer Aufschrift aufgefallen und ich fragte mich: "Wie es eigentlich dazu gekommen ist, dass eine Region mit deutschsprachiger Bevölkerung zu Italien gehört?". Das Südtirol heute zu Italien gehört wissen wir alle. Jedoch forscht man ein wenig tiefer in der Vergangenheit nach (Jahr 1918) erfährt man, dass bis zum Ende des ersten Weltkrieges Südtirol und das Trentino zur Grafschaft Tirol gehörten und somit seit über 550 Jahres ein Teil vom Habsburgerreich war. 1939 hat Hitler und Mussolini ein Abkommen abgeschlossen und den Südtirolern wurde angeboten sich in das "Deutsche Reich" umzusiedeln. Wer in Italien bleiben wollte musste die deutsche Muttersprache und deren Kultur aufgeben. Nach dem zweiten Weltkrieg hofften einige auf die Wiedervereinigung Tirols, diese hatte es aber nie gegeben und Südtirol ist ein Teil von Italien geblieben. Wie immer ist Geschichte ziemlich kompliziert und auch viel Umfangreicher als meine Beschreibung, jedoch kann man sich die eine oder Frage dadurch beantworten.
Ich spazierte ein wenig in Bozen und sammelte so einige Eindrücke, die ich gerne teilen möchte …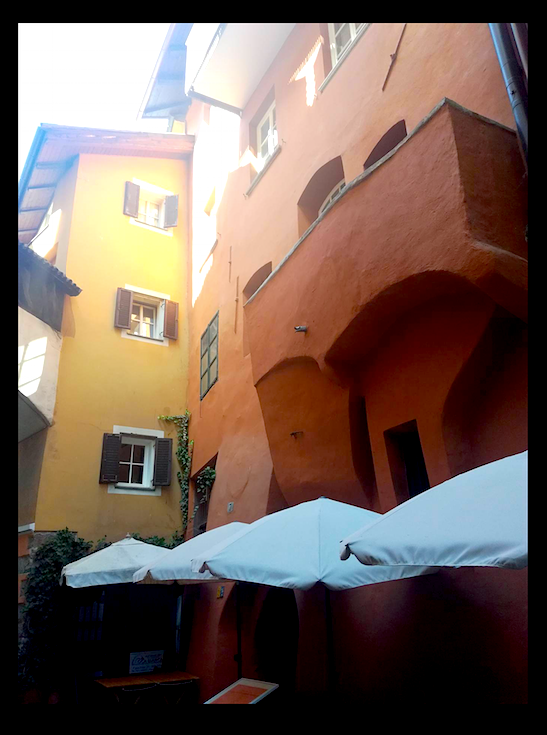 Strassen in Bozen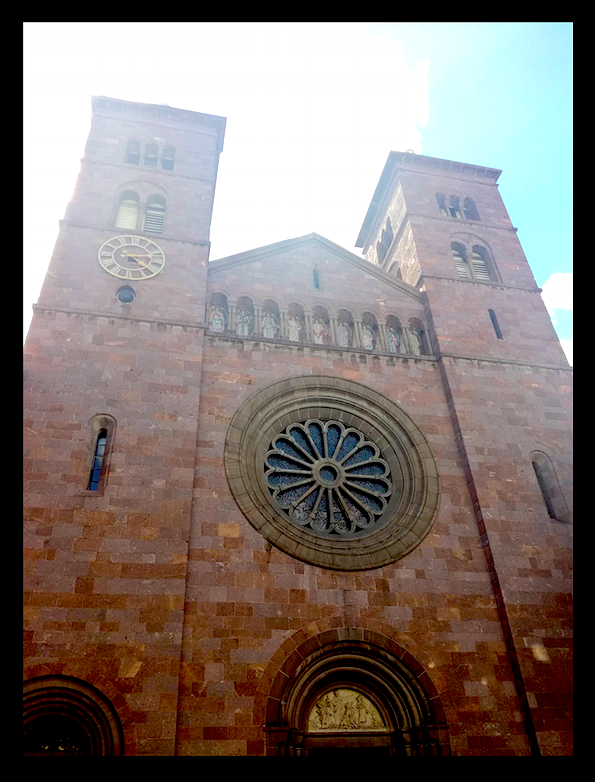 Kirche in Bozen

Enge Strassen in Bozen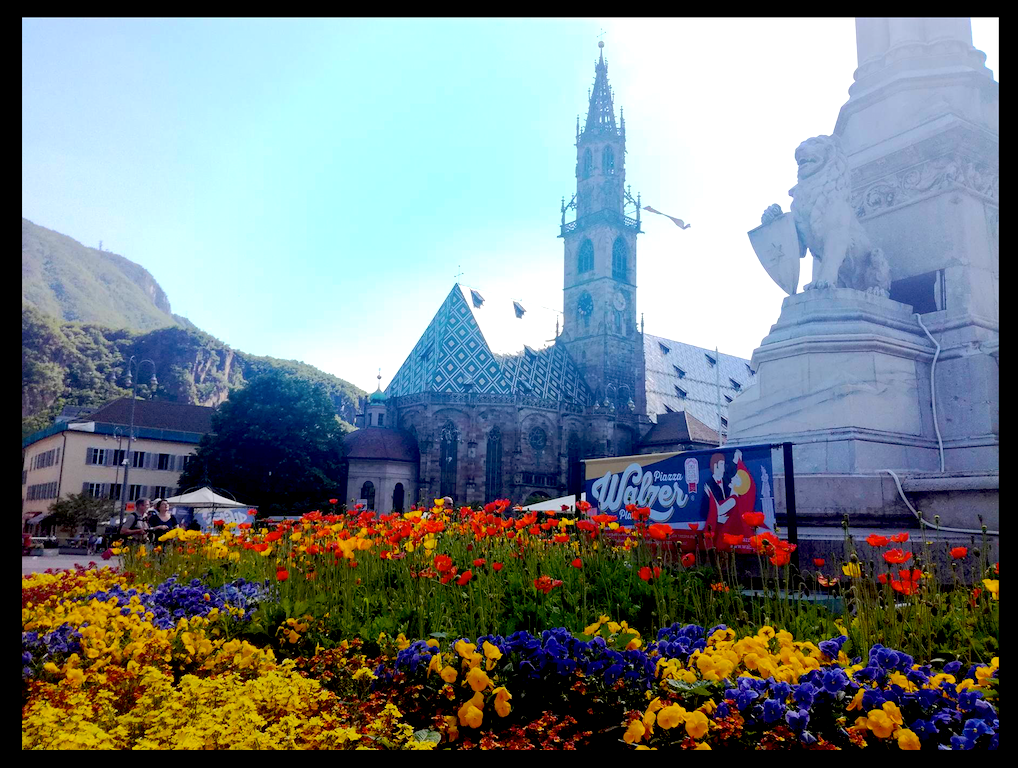 Viele bunte Blumen mitten in der Stadt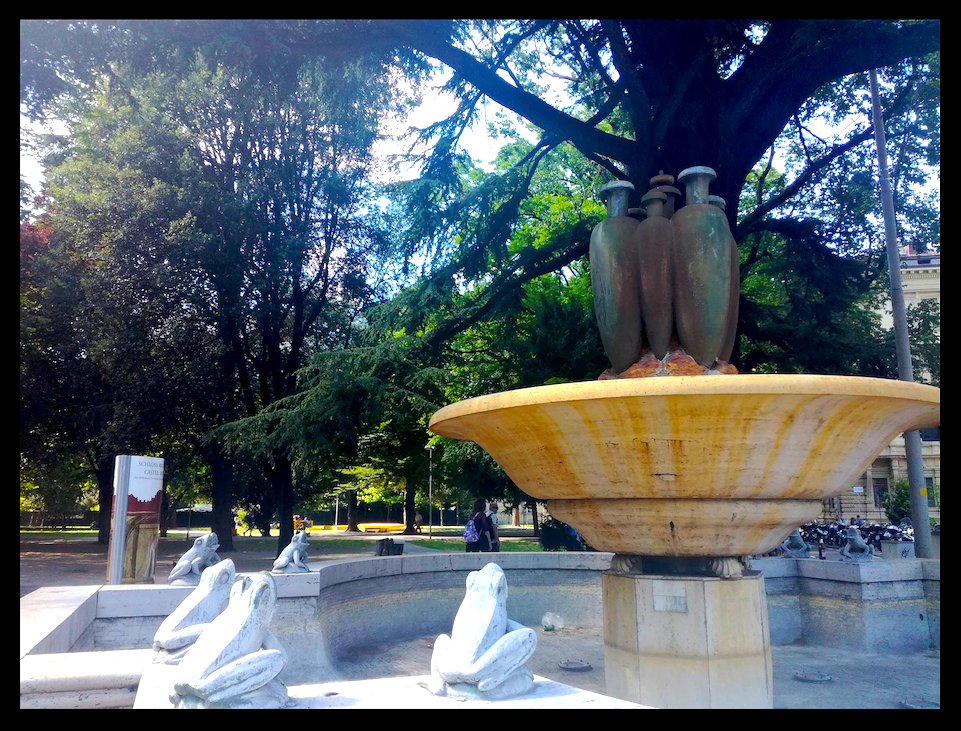 Brunnen ohne Wasser, jedoch mit einigen Fröschen :)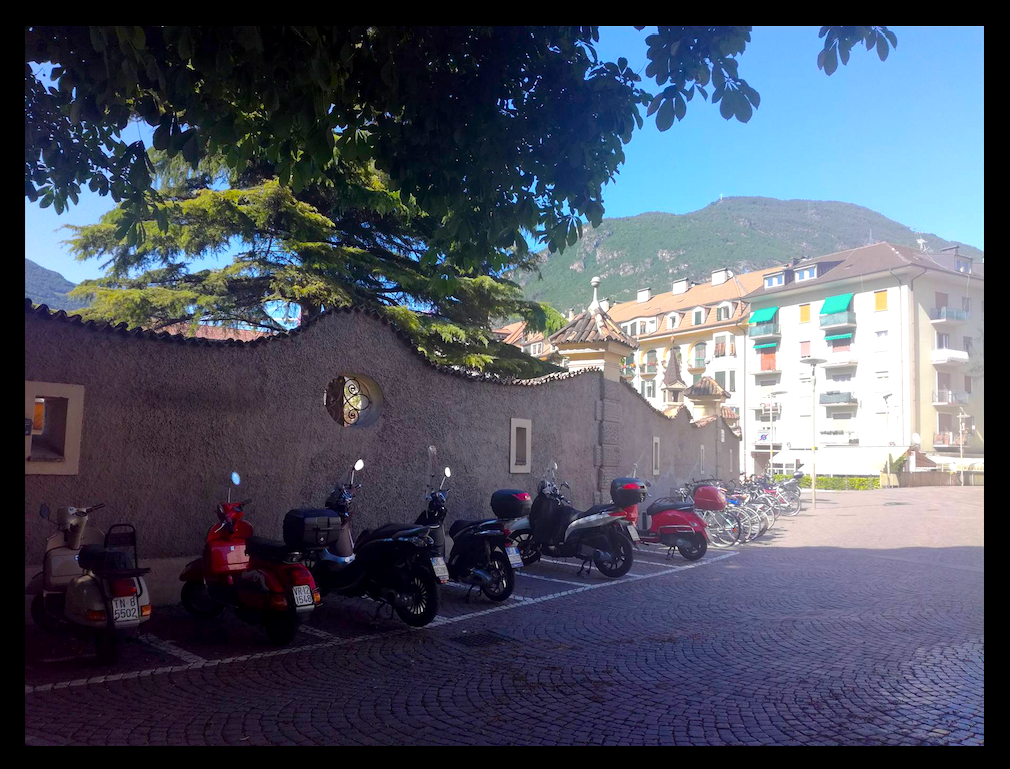 Viele Menschen in Italien benutzen das Moped als Transportmittel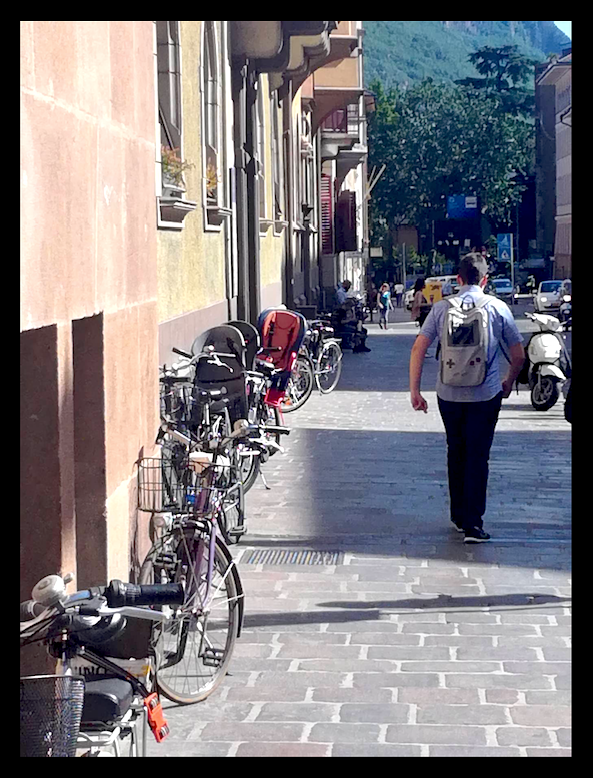 Lustige Tasche? :)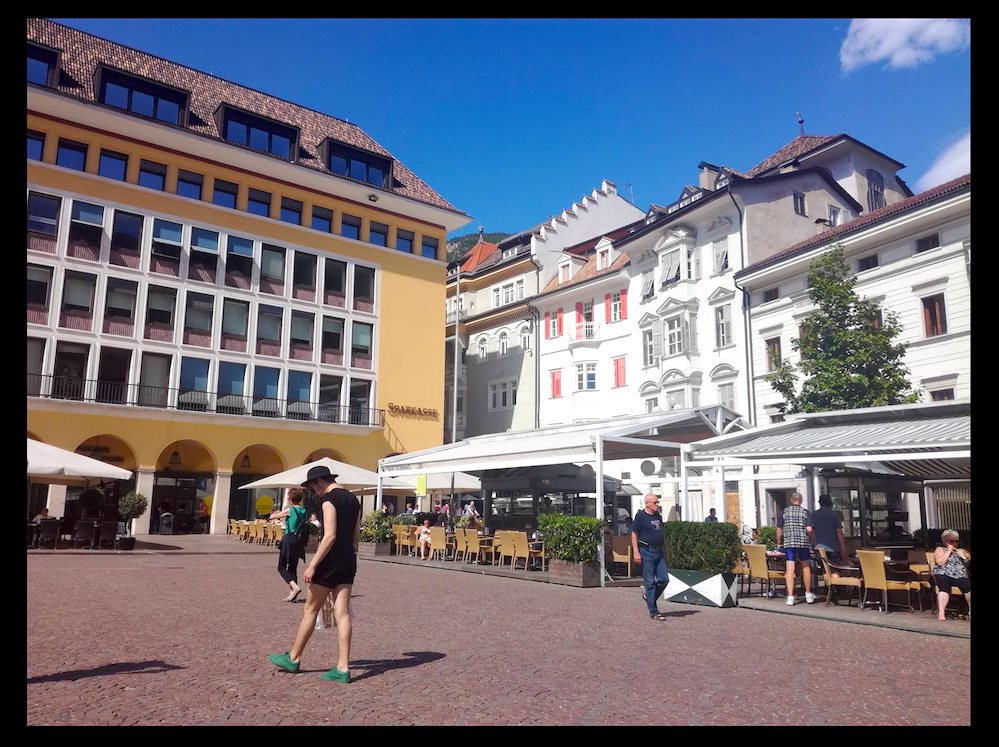 Ich würde das Bild gerne benennen: "Grüne Schuhe - Grünes Shirt"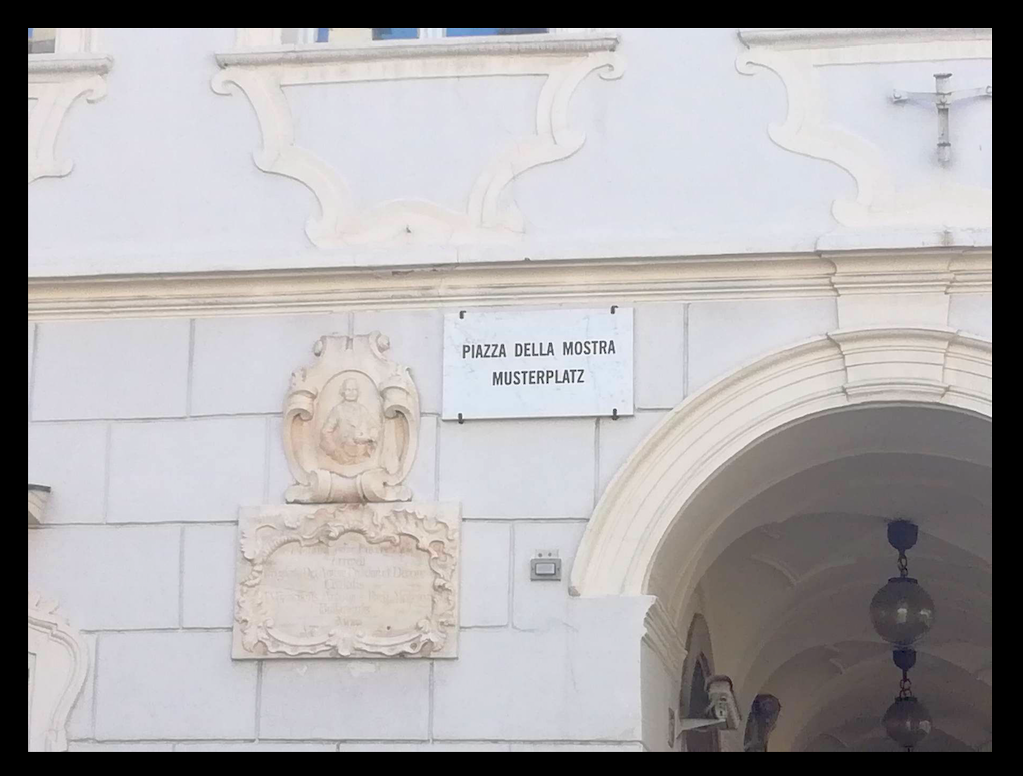 Alle Schilder in Bozen waren Bilingual - Deutsch und Italienisch-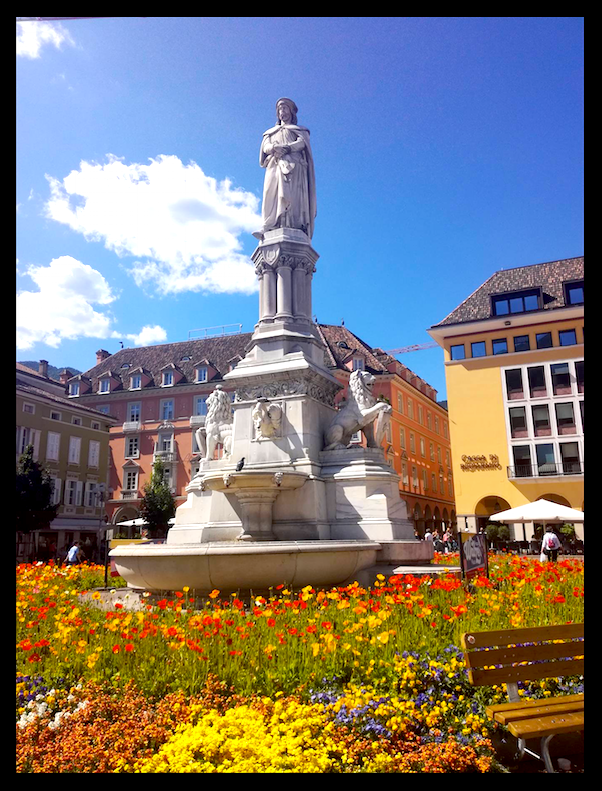 Blumen und Statue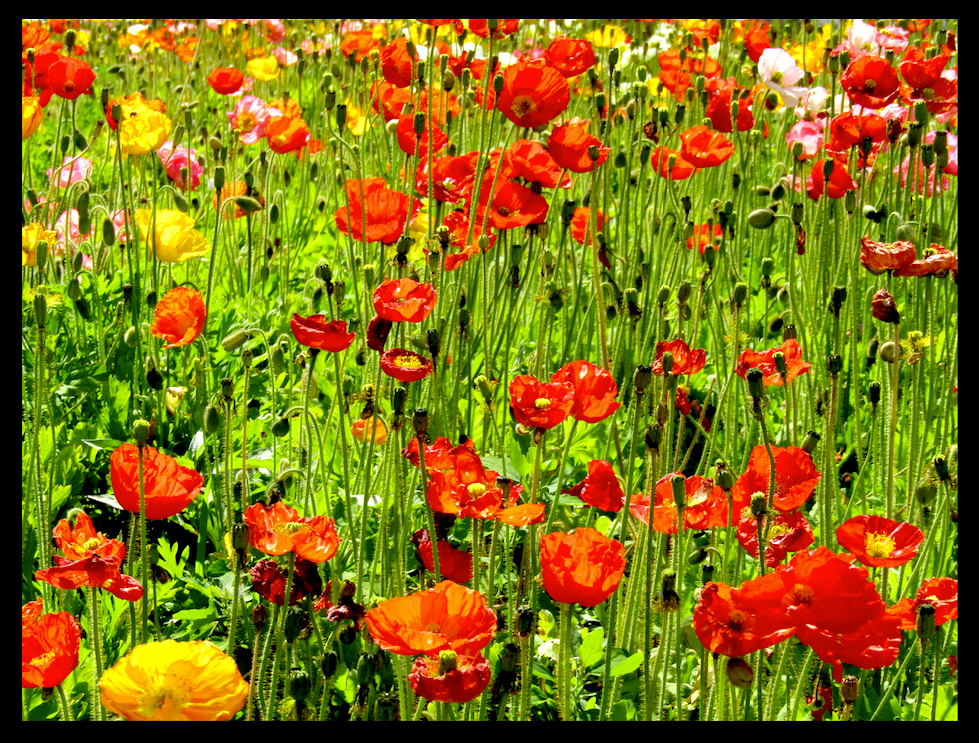 Frühling und Winter sind meine Lieblinge <3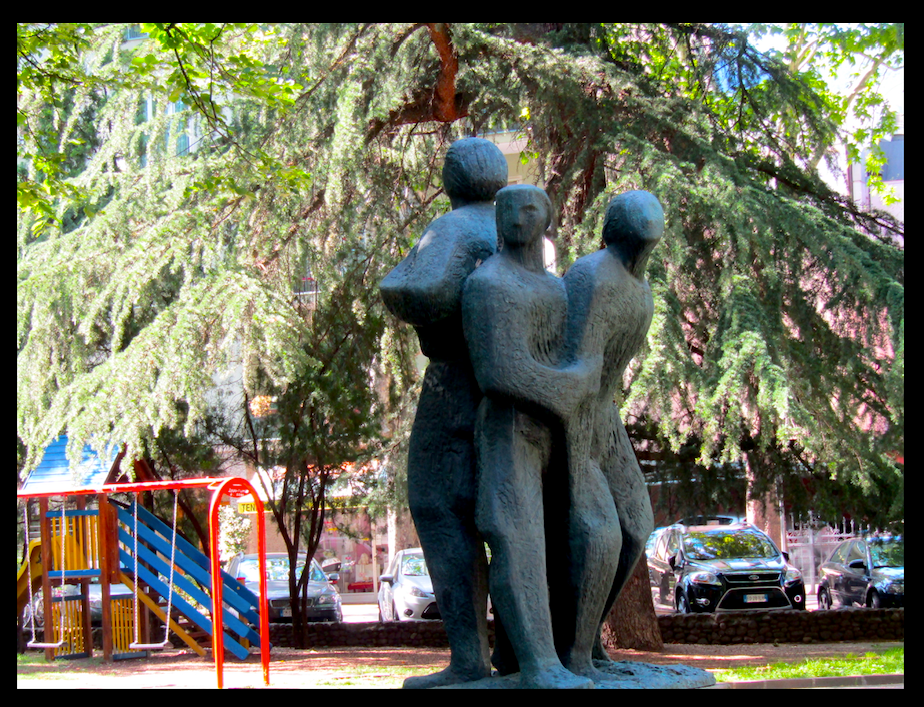 Spielplatz und Statuen
Wünsche euch allen eine Gute Nacht - Bis Bald und nen fetten Drücker - LG Lena <3 <3