One of my favorite goddesses is the Celtic (Welsh) CERRIDWEN.
Enchantress, shapeshifter and Goddess of Rebirth, she was the one who gave birth to Taliesin the bard.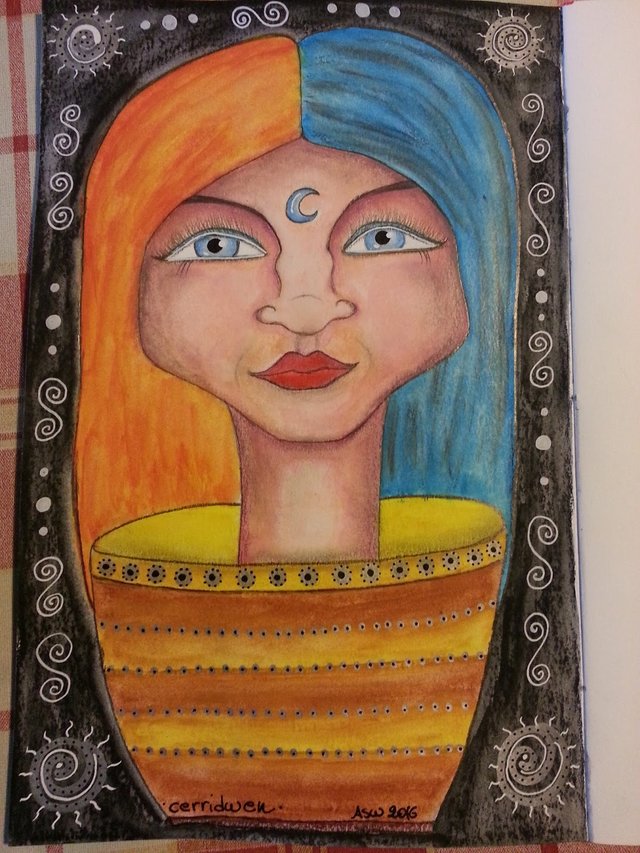 I started by sketching the face in my art journal.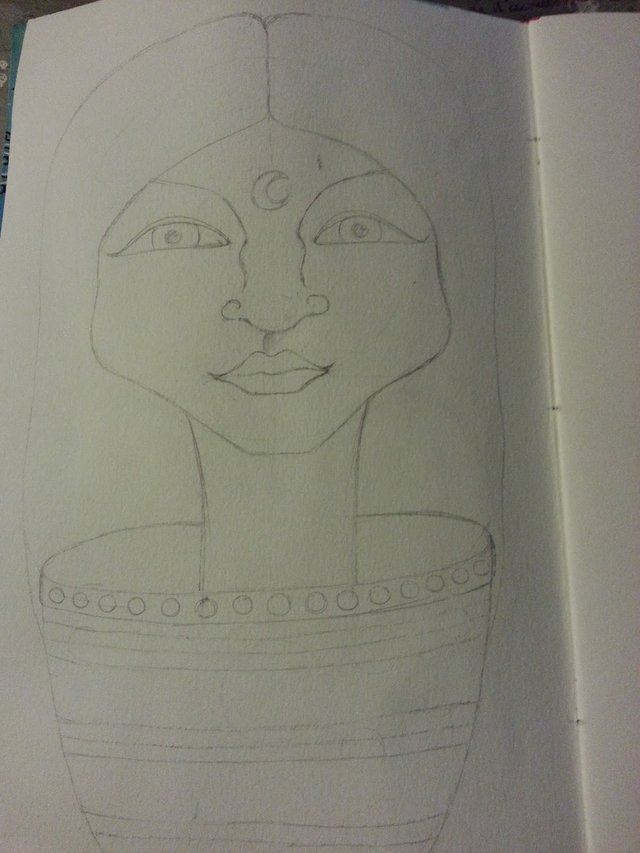 Then painted it using Neocolor watercolors (https://amzn.to/2PhguTs)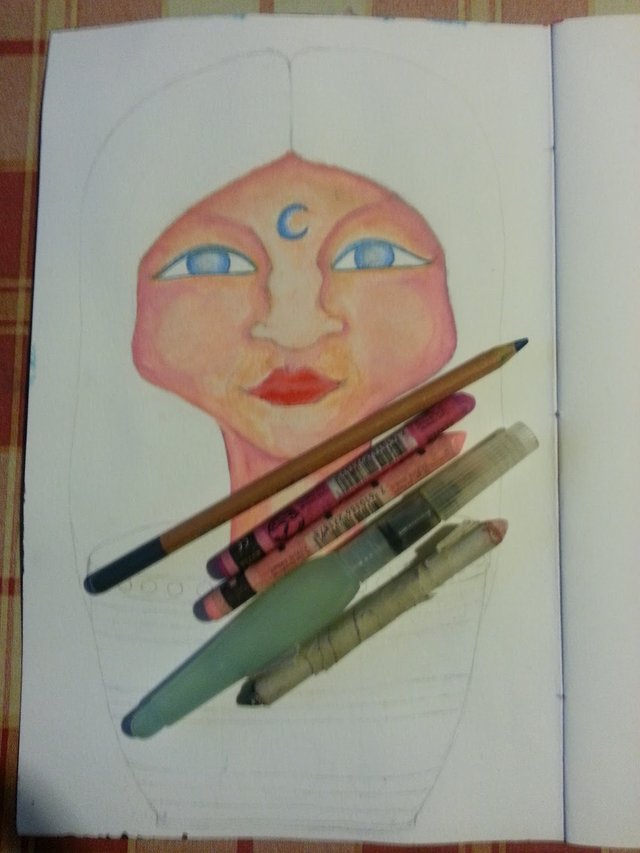 And added color and shading.

Thank you for watching!