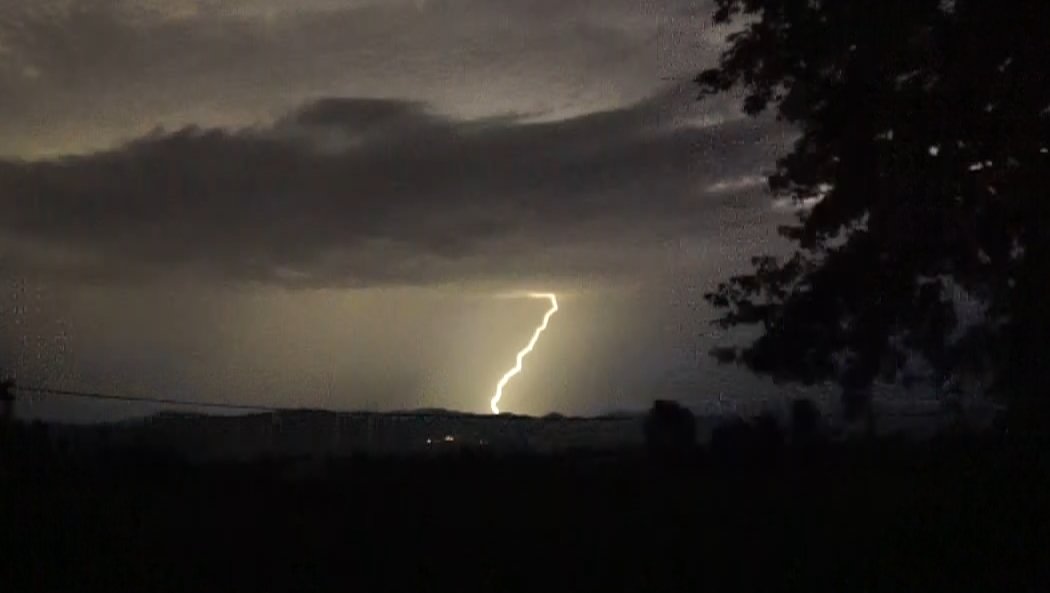 Author image

🇬🇧 Today I would like to talk about my region, Veneto, but from a climatic point of view. This region is considered the tornado alley of Europe, although the temporal phenomena as the super cells that in turn generate tornadoes, affect the entire Italian peninsula, their greater presence both in terms of quantity and intensity has always manifested in Veneto.
This area is half surrounded by the high peaks of the Alps, which shelter the entire plain from the currents from the north, being an area rich in water, with large rivers and hundreds of lakes, during the summer the humidity and the hot air accumulate as in a greenhouse. This hot mass that constantly settles on the Veneto Plain, makes sure that there are the ideal conditions for the formation of violent storm, but the triggering factor is lacking, a current of cold air.
Here comes the one who generates all of this, we speak of Lake Garda, an immense mass of cold water, which thanks to its depths of over 350m, 16 km wide and 52 km long, divides the Veneto and Lombardia regions in half. Along the great valley that creates, strong currents of cold air are generated, which collide with the hot masses settle in the plain, giving rise to sometimes a very intense phenomena.
For this reason, every time I see a mass of air coming from Garda, I can already imagine that it will be break out with great violence. Despite these phenomena are almost the order of the day in the Veneto Plain, they will never cease to fascinate me. For this reason, whenever I have the opportunity, if I can admire a clear lightning, I try to filming the scene, like this that I share with you today. A short video, where I collected some of the clearest lightning, among the hundreds that were generated on the night of July 20, but I couldn't stay long to filming, because the closer the storm was, the more intense the winds were , forcing me to return. Shooting was done with a Sony Alpha 6000, I hope you enjoy it, thanks to everyone.

Author video

🇮🇹 Oggi vorrei parlare della mia regione, il Veneto, ma sotto il punto di vista climatico. Questa regione è considerata la tornado alley d'Europa, sebbene i fenomeni temporaleschi come le super celle che generano a sua volta tornado, interessano l'intera penisola Italiana, la loro maggior presenza sia in termini di quantità che di intensità si è sempre manifestata in Veneto.
Quest'area è per metà circondata dalle alte vette delle Alpi, che riparano l'intera Pianura dalle correnti provenienti da nord, essendo una zona ricca di acque, con presenti grandi fiumi e centinaia di laghi, durante il periodo estivo l'umidità e l'aria calda si accumulano come in una serra. Questa massa calda che stanzia costantemente sulla Pianura Veneta, fa si che vi siano i presupposti ideali per la formazione di violenti fenomeni temporaleschi, ma manca il fattore scatenante, una corrente di aria fredda.
Ecco che entra in gioco colui che genera tutto questo, parliamo del lago di Garda, un'immensa massa d'acqua fredda, che grazie alle sue profondità di oltre 350m, largo 16 km e lungo 52 km, divide a metà le regioni Veneto e Lombardia. Lungo la grande vallata che crea, si generano forti correnti d'aria fredda, che si scontrano con le masse calde stanzianti nella pianura, dando vita a fenomeni talvolta molto intensi.
Per questo motivo, ogni volta che vedo una massa d'aria proveniente dal Garda, posso già immaginare che si scatenerà con grande violenza. Nonostante questi fenomeni sono quasi all'ordine del giorno nella Pianura Veneta, non smetteranno mai di affascinarmi. Per questo motivo, ogni volta che ne ho l'occasione, se posso ammirare dei limpidi fulmini, cerco di riprendere la scena, come questa che oggi condivido con voi. Un breve video, dove ho raggruppato alcuni dei fulmini più nitidi, tra i centinaia che si sono generati la notte del 20 Luglio, ma non ho potuto rimanere a lungo a riprendere, perchè più si avvicinava la massa temporalesca e più i venti si facevano intensi, costringendomi a rientrare. Le riprese sono state effettuate con una Sony Alpha 6000, spero che siano di vostro gradimento, grazie a tutti.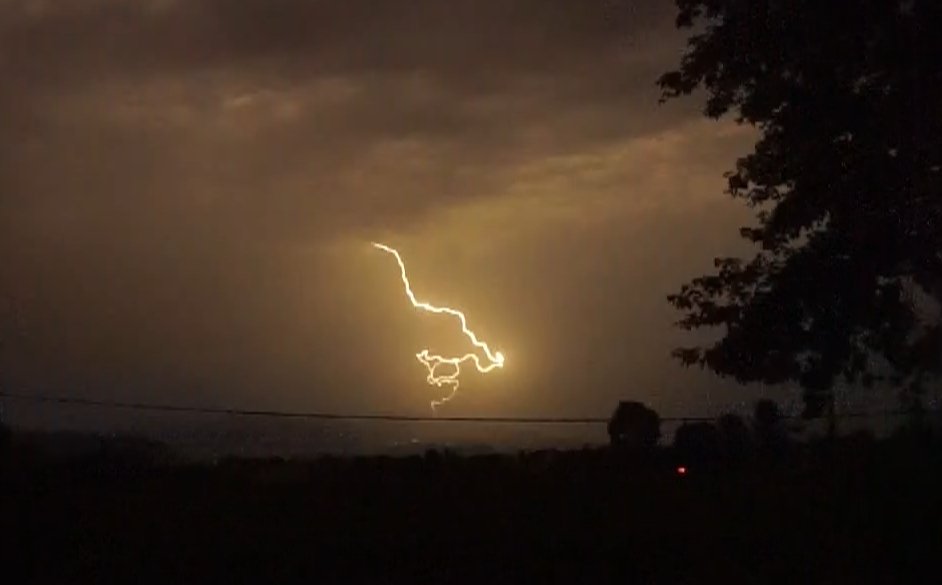 Author image
---
All images are personal to the author.
I hope you find this interesting, follow me for more posts. Thanks by @stea90.