How are you?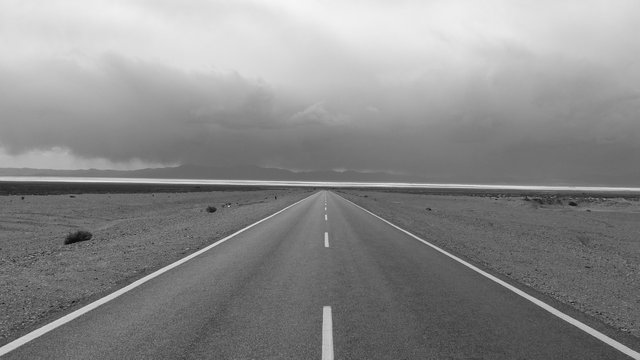 CCO image source pixabay.com

🇬🇧 Surely it is the question that we ask and we are asked more often, sometimes it is only a gesture of courtesy led by the habit to relate to others, sometimes it is a sincere question that we care about. But how many times have you stopped, perhaps in front of a mirror and wondered how are you?
I ask you this question, after this night a dream for the first time made me realize that perhaps I never asked myself this question. I remember a phrase that a dear friend of mine has asked me "I appreciate you for what you do for others, but what do you do for yourself?". Good question...
Maybe little or nothing, but I find no reason to worry about someone I don't like. Maybe that's why I never wonder how I feel... Because I simply don't care. When I see the people I care about happy, this is enough for me, what's wrong???
After all, when I can steal even a single smile from a dear person, my heart rejoices, even after if it returns to its cold cave, for a moment it rejoices and perhaps this is enough for me. Maybe this is my path, do something for others, as long as I have, as long as I last, until my body will abandon me.
I may be wrong, but it is my life and if I choose to live it like that it is a decision that belongs only to myself. Where it will take me, I don't know it and I don't think I care too much, I just need to give a smile every so often, I don't ask anything else.

🇮🇹 Sicuramente è la domanda che poniamo e ci viene rivolta più spesso, a volte è solo un gesto di cortesia condotto dall'abitudinario relazionarsi con gli altri, a volte è un quesito sincero che ci sta a cuore. Ma quante volte vi siete fermati, magari di fronte ad un specchio e vi siete domandati come state voi?
Vi pongo questa domanda, dopo che questa notte un sogno per la prima volta mi ha fatto realizzare che forse non mi sono mai posto questo quesito. Ho memoria di una frase che mi ha rivolto un mio carissimo amico "ti stimo per quello che fai per gli altri, ma cosa fai per te stesso?". Bella domanda...
Forse poco o niente, ma non trovo motivazione di preoccuparmi di qualcuno che non mi piace. Forse per questo non mi chiedo mai come sto... Perchè semplicemente non mi interessa. Quando vedo felici le persone che ho a cuore, questo mi basta, cosa c'è di cosi sbagliato???
In fondo, quando riesco a strappare anche un solo sorriso ad una persona cara, il mio cuore ne gioisce, anche se poi se ne ritorna nella sua gelida caverna, per un istante ne gioisce e forse questo mi basta. Magari è proprio questo il mio percorso, fare qualcosa per gli altri, finchè ne ho, finchè duro, finchè il mio fisico non mi abbandonerà.
Potrò sbagliarmi, ma è la mia vita e se scelgo di viverla così è una decisione che spetta solo a me stesso. Dove mi porterà non mi è dato saperlo e non credo mi importi più di tanto, mi basta ogni tanto poter regalare un sorriso, non chiedo altro.

I hope you find this interesting, follow me for more posts. Thanks by @stea90.