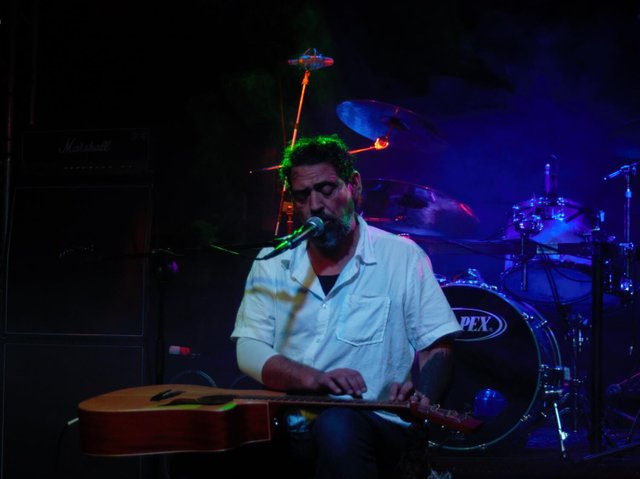 Pigna presenta il suo ultimo Album, il Titolo è 
Englishversion available here
Quanti ca**i fa la vita!
Già il titolo rappresenta una scelta azzardata, ma il modo di presentare il lavoro è davvero unico.
Pigna ha scelto di fare dei concerti in giro per l'Italia ma nei posti piu disparati, ha iniziato il lavoro con un classico,  Lo studio di registrazione di Saronno, della Bullet Records oramai divenuta il simbolo delle produzioni musicali di Pigna, infatti Chicco, in arte "Su-Han", ci da dentro con effetti speciali e compressori ed il risultato è STUPEFACENTE!!!
Il video si presenta come un diario scritto di fretta, con pezzi di video e rumori di sottofondo che improvvisamente appaiono per poi sparire, Pigna conferma che questo è un inizio, un concetto, non è un video definitivo, ma un semplice work in progress, ed infatti già nel secondo video dove canta il suo ultimo Singolo Perchè Voglio siamo su altri livelli, decisamente un personaggio tutto da scoprire questo Signor Pigna.
Pigna ha al suo attivo innumerevoli collaborazioni con #artisti e #musicisti da ogni parte del mondo, irrimediabilmente #anarchico rifiuta il main stream, preferisce canali alternativi, ma sicuramente sentiremo parlare di piu di questo "Signore" uscito dal nulla che suona la chitarra in maniera strana.
La tecnica usata è alquanto bizzarra, in parole povere Pigna suona la #chitarra come se fosse una #lap-steel ma invece di usare lo #slide usa le dita come se arpeggiasse... a dirla tutta non usa piu di tre dita per suonare, infatti è con la destra che crea i #virtuosisimi, eppure questi sono molto "contenuti" ridotti ai minimi termini, quasi a non voler esagerare, un eleganza ed una cortesia nel proporre le sue #canzoni davvero unica, Pigna dona accenti alla #chitarra che fanno venire la pelle d'oca. Voce incredibile, suadente, accattivante, decisamente UNICA!
Pigna suona una #Crafter regolata ai minimi termini col manico, infatti usa un'action bassissima, al punto tale che se si suona troppo forte tutte le corde friggono, ma lui gestisce la cosa in maniera quasi magica, Pigna dona atmosfere #country-blues alla Bob Dylan, poi non dimentichiamo che Pigna è #polistrumentista, e lo dimostra usando l'armonica a bocca in maniera eccellente come potrete vedere dal video.
Altra Novità... e qui c'è una serie di video da brivido...
Pigna sta partecipando la famoso #Openmic, una competizione RIGOROSAMENTE #LIVE SU #STEEMIT.. ed ha già ottenuto riconoscimenti e menzioni....
Ma quello che mi ha colpito piu di tutti è stato il video in cui ha presentato Adrian e Snowball i suoi fidi Pappagallini, e si Pigna ha dei maestri, i suoi maestri sono i Cocorita, che con diligenza e impegno ogni giorno memorizzano le canzoni di Pigna e le ripetono, come un metronomo, incredibile il video, infatti su #steemit ha otttenuto una menzione per meriti artistici.. Signori che posso dirvi...
Vi consiglio di seguire questo personaggio, perchè con determinazione, metodica pazienza, diabolica perseveranza e ovvia passione... Pigna sta facendo parlare di se, ed il web non mente 
Buona Visione e buon divertimento con questa carrellata di #video da brivido :) 
English
How many bu******it there are in this life.
Already the title is a risky choice, but also the way Pigna chose to present his latest album is very unique.
Pigna has chosen to make concerts in the most disparate places, Pigna has begun work with a classic location, the recording studio of Saronno.               -- Bullet Records--   which is now becoming the stamp of the musical productions from Pigna, in fact Chicco, in art "Su-Han " pushed the compressors turn on the #mic and the result is amazing!!!
The #video looks like a diary written in haste, with pieces of video and background noises that suddenly appear and then disappear, Pigna confirms that this is a beginning, a concept, is not a definitive video, but a simple work in progress, and in fact already in the second video where he sings his last single Perchè Voglio the quality is amazing..   definitely Mrs. Pigna is a guy to follow.
Pigna has to its credit countless collaborations with artists and musicians from all over the world, irretrievably #anarchist refuses the main stream, prefers alternative channels, but surely we will hear more about this
"Man " who came out of the blue playing the guitar in a strangest way.
The technique used by Pigna is bizarre, in other words he plays the guitar as if it were a lap-steel using his fingers ratehr then the slide, to be honest it does not use more than three fingers to play. But his voice and the music created by this internet's basker.
Pigna plays a #Crafter guitar and he set it to the lowest point, talking about the fret, in fact he uses a very low action, to the point that if you play too strong you obtain a big nothing from Pigna's guitar, but  he manages to create music in a magical way,  let's not forget that Pigna is a multi-instrumentalist and he complete the pictures using the smallest blues-harp.. man, this is old school Blues, Country from the soul.. listen to Pigna and discover this new Singer/Guitarist
But what struck me most of all was the video in which Pigna presented Adrian and Snowball his loyal parrots. Pigna has excellent teachers, his masters are the Parrots Adrian and SnowBall, who with diligence and commitment every day memorize the songs of Pigna and repeat them, like a metronome, incredible video, in fact, on Steemit has made a mention for merits Artistic.. Gentlemen, I can tell you…
---
Posted from my blog with SteemPress : https://www.mfarinato.com/2018/12/15/pigna-presenta-il-suo-ultimo-album-con-una-serie-di-concerti-su-youtube/
---