I racconti delle vecchie foto in una giornata di pioggia/Tales of old photos in a rainy day.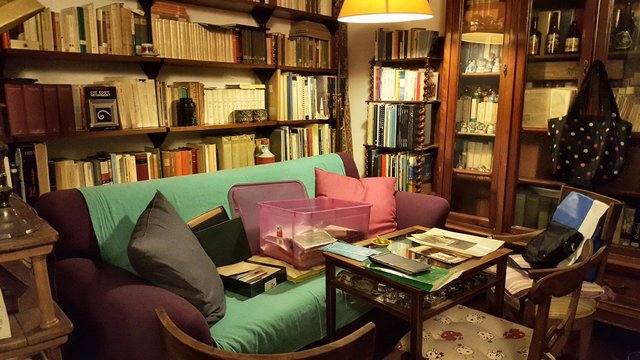 Oggi vi è andata malissimo.
Perché?
Ma ve lo dico subito! Perchè è domenica, piove a dirotto e io mi sono messa a riordinare alcune cose. Tra le quali....
LE FOTOGRAFIE!!!!
E questo è un guaio, perchè quando vedo una fotografia io comincio a riflettere. E vi assicuro che non c'è nulla di più pericoloso di me che comincio a riflettere!
Good morning to all of you and bad news! In a rainy sunday, nothing better than rearranging stuff, trying to get order...And among them I have found some
PHOTOS
Too bad for you, as when I meet a photo, I start to think, and nothing is more dangerous than this!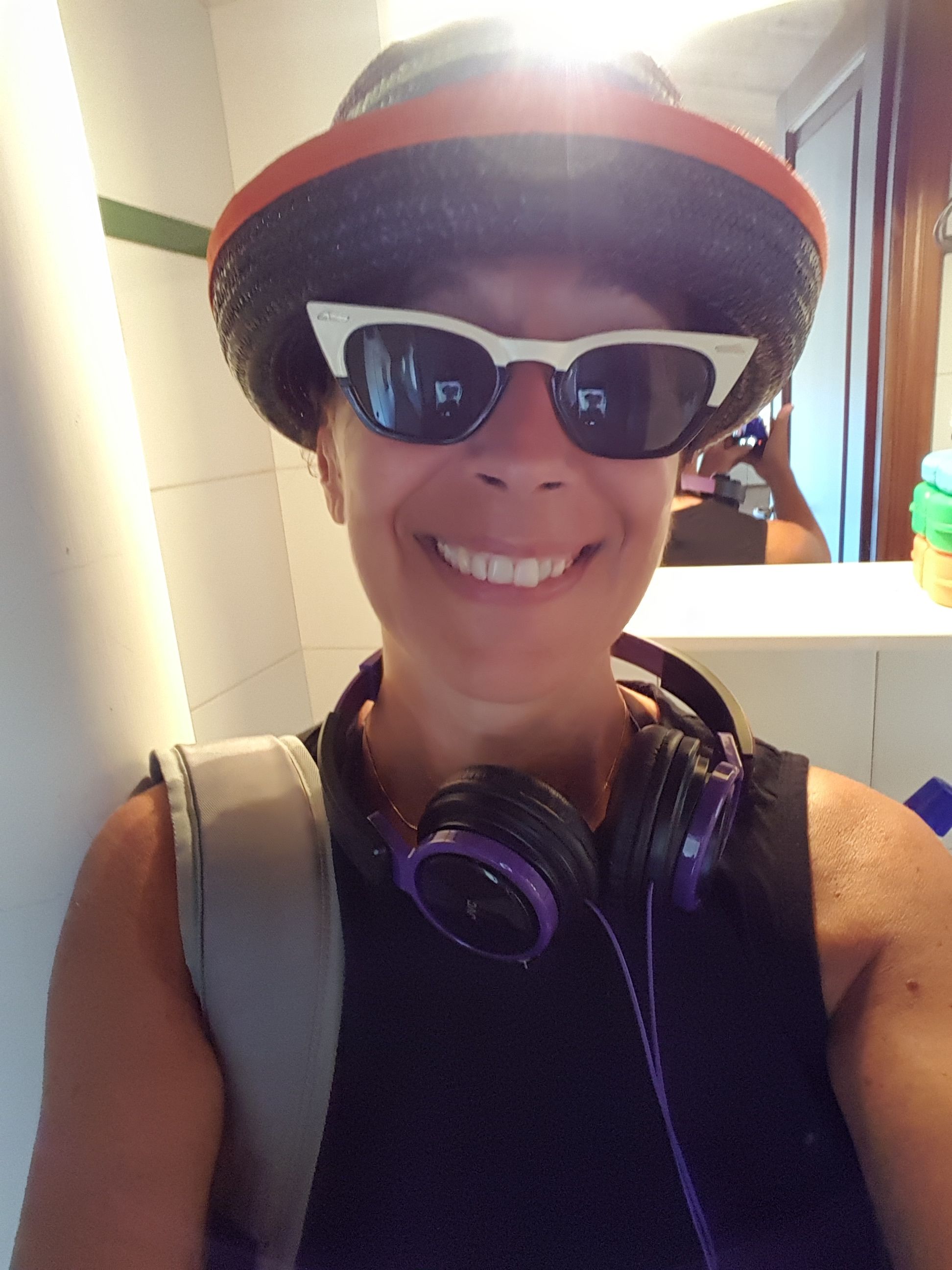 io, dopo una riflessione/me, after thinking
Prima di tutto rifletto sul tempo. Il tempo, i tempi, i dolori, le cadute, e anche le bugie che si dicono alcuni. "Mi sento come a 20 anni".
STAI MENTENDO
First of all, time. Time, times, pains, falls and lies that someone uses to say "I feel as I would be 20 years old"
YOU ARE LIEING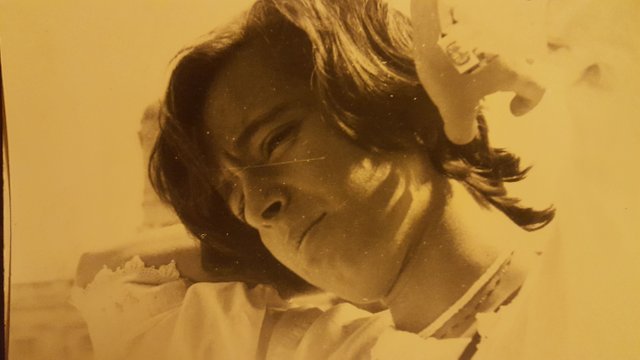 20 anni/20 years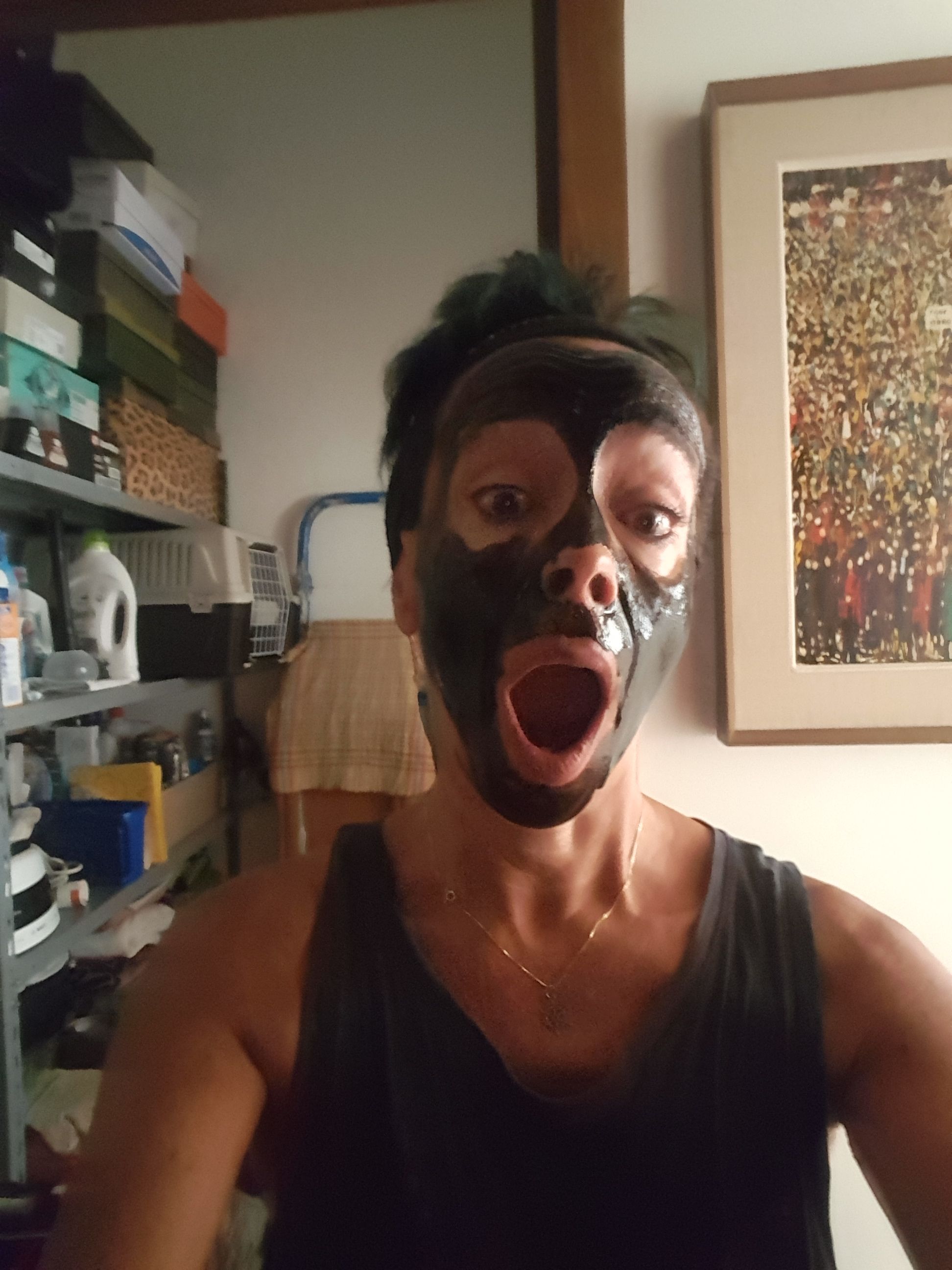 oggi/today
Quando ti imbatti nelle foto dei tuoi genitori, cerchi di ritrovarli nell'immagine figli...e talvolta ci riesci, perchè in fondo le tracce del passato sono come un fiume carsico che scorre non visto e improvvisamente affiora. E' imprevedibile ma quando troviamo una traccia
E' SORPRENDENTE!
When you bump into your parents photos, tray to figure out them in your children image...and it's exiting when succeed. But actually you can suddenly find slices of the past in the present, since they are as an underground river. It's unpredictable, but when we find a track
IT'S AMAZING
mio padre/
my dad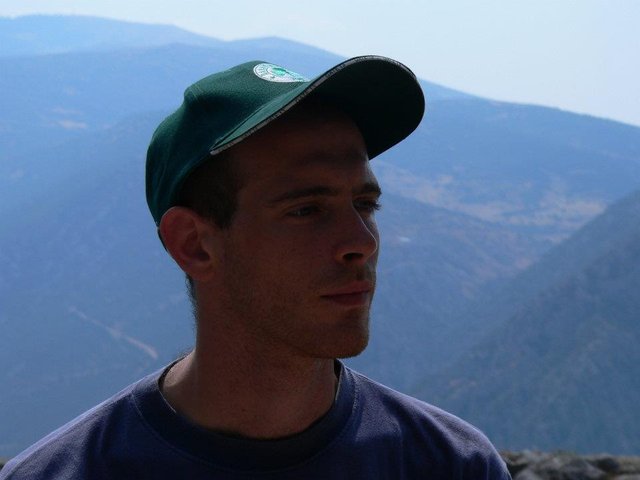 mio figlio/my son
Ma le foto del passato sono soprattutto un trampolino per i sogni. Guardare un'immagine crea subito un film nella tua testa. Gli anni del dopoguerra, un bimbo cresciuto in una famiglia che tirava avanti a fatica, uno scugnizzo trapiantato a Roma, un'adolescente in cerca di conferme sociali, con una sigaretta tra le labbra e un fare irresistibile e arrogante.
SI USCIVA DALLA GUERRA
Old photos are mainly a jumping point for dreams. Look at a picture and a movie start in your head. Afterwar years, a young boy grown up in a modest family, a "scugnizzo" relocated in Rome, a teenager looking for social acceptance, with a cigarette in his mouth, seductive and insolent.
GETTING OUT OF WAR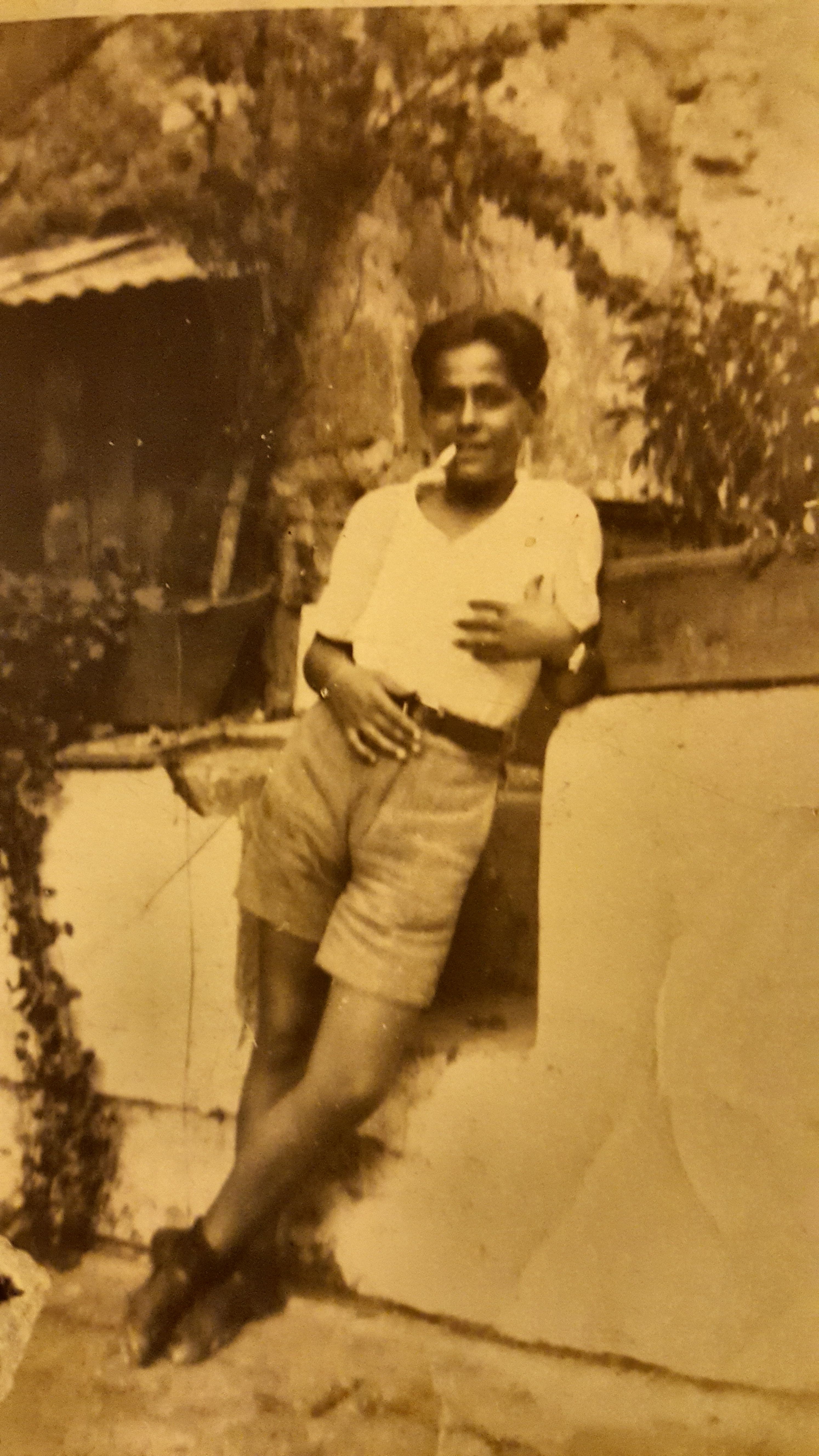 mio papà, 14 anni/
my dad, 14 years old
O una giovane donna che si mette in posa come ha visto fare alle dive del cinema, e dietro di lei lo skyline di una città che si prepara ad accogliere gli impiegati della nuova generazione dell'amministrazione centrale della Repubblica Italiana.
RINASCITA URBANA
Or a youg woman, posturing as she would be a movie-diva, and behind her the skyline of a new town, that is getting ready to welcome civil servants of the new central republican government.
URBAN RENAISSANCE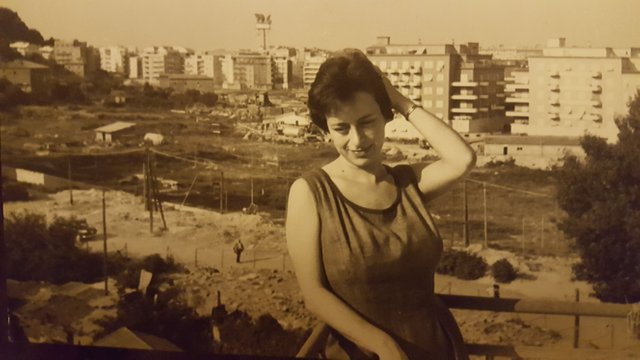 mamma, 1952/mum, 1952
Ma c'è anche il passato più recente e, per forza di cose, più autobiografico. Ci sono molte cose che, come madre, penso di aver sbagliato. Certamente la scelta di tagliare i capelli in casa ai miei figli piccoli.
VERGOGNOSO
There is also the recent past you have to face with. There are many faults in my mother career. Certainly that of cutting hairs of my babies by myself.
SHAMEFUL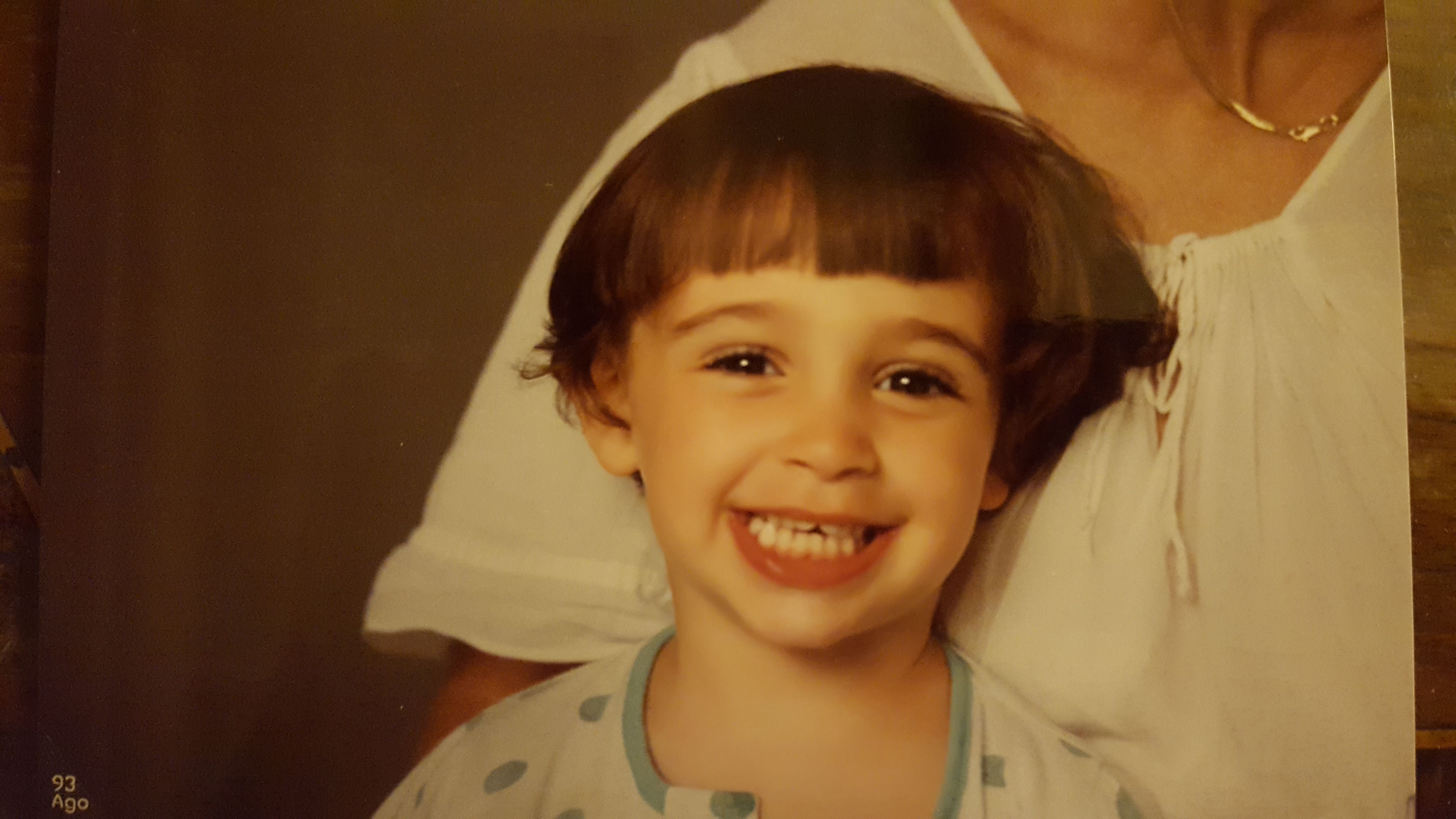 mia figlia/my daughter
E poi ci sono gli incontri felici che ritrovi nelle immagini. Amicizie importanti, e storie d'amore di cui sei stata testimone. E questo ti aiuta davvero ad essere felice.
LE BELLE STORIE
Then you find out your happy encounters. Stories of friendship and romances you were witness. And this helps you to be happy.
HAPPY RELATIONSHIPS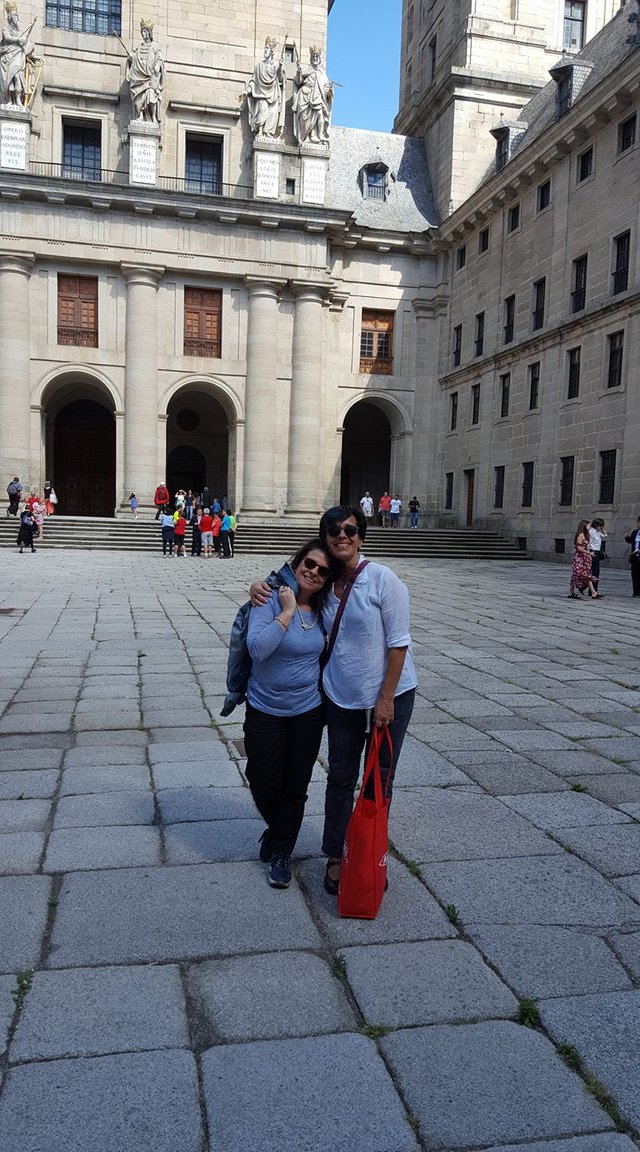 Paola ed io, Madrid/
Paola and me, Madrid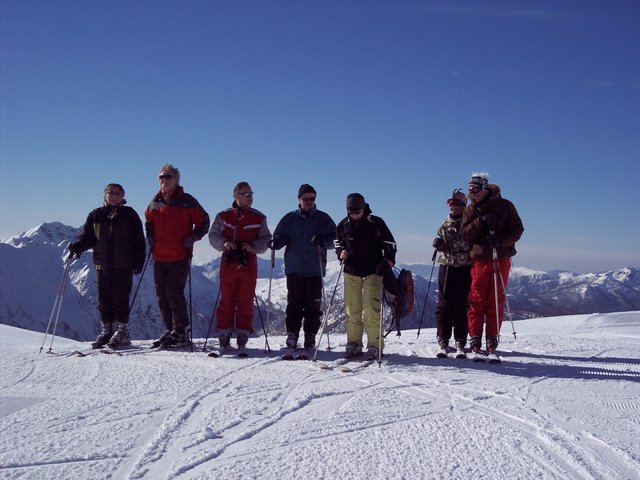 sciare insieme/sking with friends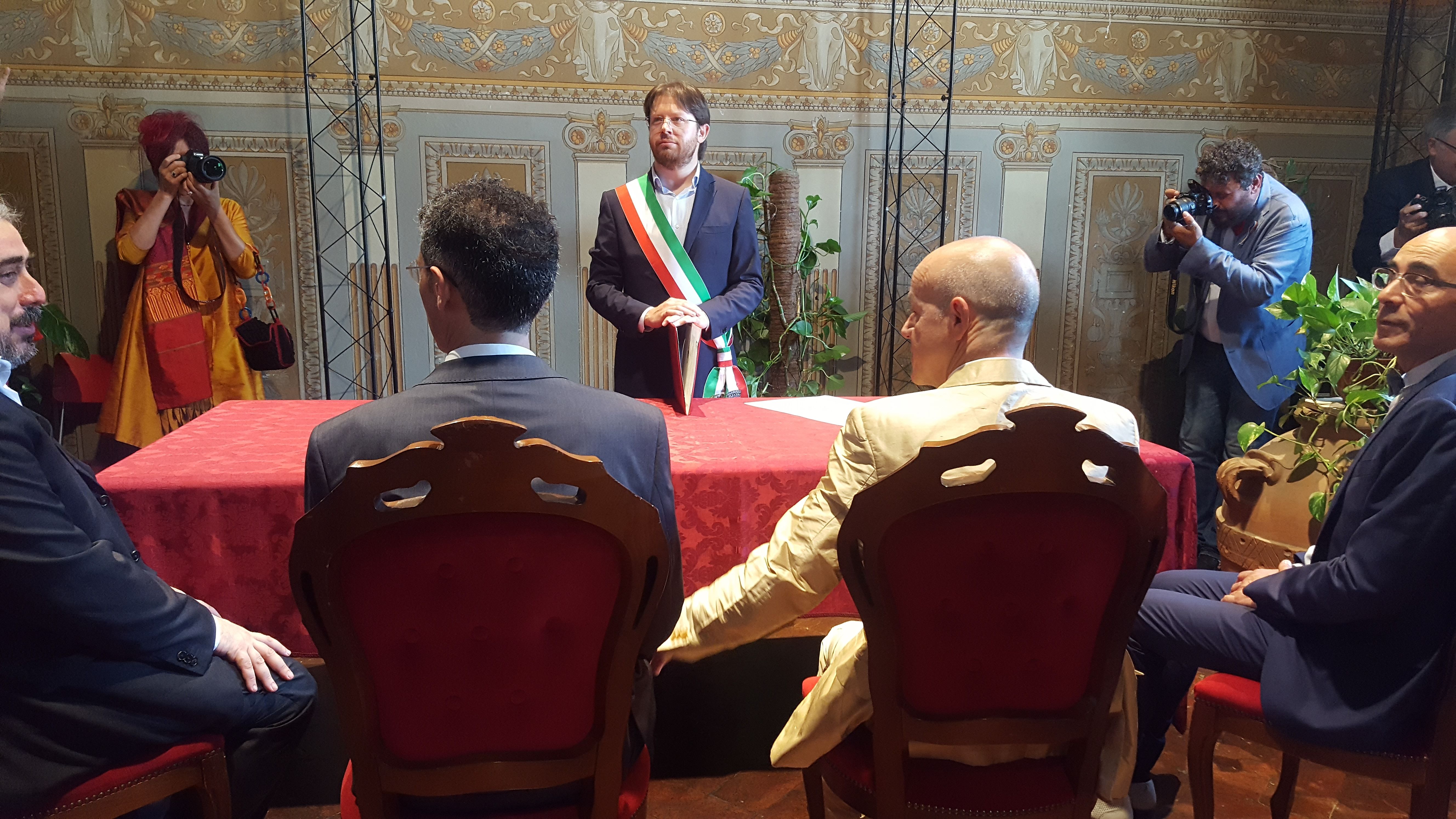 le nozze dei miei amici Marco e Dario /my friends Marco and Dario, wedding day
Infine le foto ti possono restituire un profondo senso di gratitudine per i grandi amici, quelli che si vedono da come ti capiscono e ti immortalano. Da sola, di spalle, in uno dei posti più belli del mondo.
GRAZIE MARCO
Finally, photos could give you back a deep sense of gratitude for your great friends, those who understand you well, and know how consacrating your image. Alone, from the back, in one of the most amazing place in the world.
THANK YOU MARCO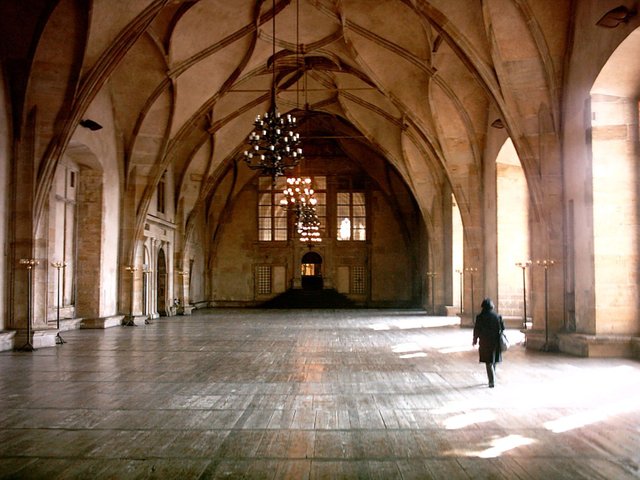 Praga, stanza della defenestrazione, 2005/Prague, defenestration room, 2005