Happiness only real when shared [ENG/ITA]
January 2018. The date shown above, the date I found Steemit, the date I finally opened (after a long wait) this profile, to start to shyly move the first steps inside the platform. But rarely the stories of each of us follow linear paths, and so after a few days, or maybe hours, and only one resteem of a post that had made me smile, I left the profile to itself... Turning towards a project that intrigued me a lot more: it was born @spaghettiscience, a fun and beautiful experience, that I shared and will continue to share with fantastic people.
Stories. I said that rarely follow linear paths. Yes, because due to a series of coincidences I now find myself here, to revive my first profile. In these months it has quietly grown the desire to build "something of mine", which does not replace the good work done so far, but it broadens the perspective. Among last preparations for a long-awaited trip, the help to a friend who decides to join Steemit for the first time, and some thoughts on the future, it happens to go back to thinking about old passions that have been a bit dormant due to many, too many, commitments.
Perspective. It seems a bit obvious, but to broaden the perspective what's better than a camera? a photograph can fix in an indelible way a precise moment and, at least in part, a great series of emotions... But photography also allows you to relive that moment endless times, with infinite different moods, so as to give, every time, infinite different meanings to what you see. And so, the perspective that is spreading is not only the one about a beautiful landscape, or a portrait, but also on ourselves.
And it is with this that I will fill these pages. With the many photographs that accompany me every day.
Ourselves. It goes on personal. So, since I have never presented myself properly, and only a few of you know me by name... Here I am. I'm Nick (Nicolò it is now only used by my mother when he wants to remind me I have not been home for too many days), I'm 28 and I have a drawer so full of dreams and passions that to make room I had to spread socks and pants around the house. And no, it's not at all an excuse to justify the great disorder I see behind me! If rummaging in that drawer I had to choose the most important things for the person I am today, I would undoubtedly say science, books, nature and... I guess it is understood, photography.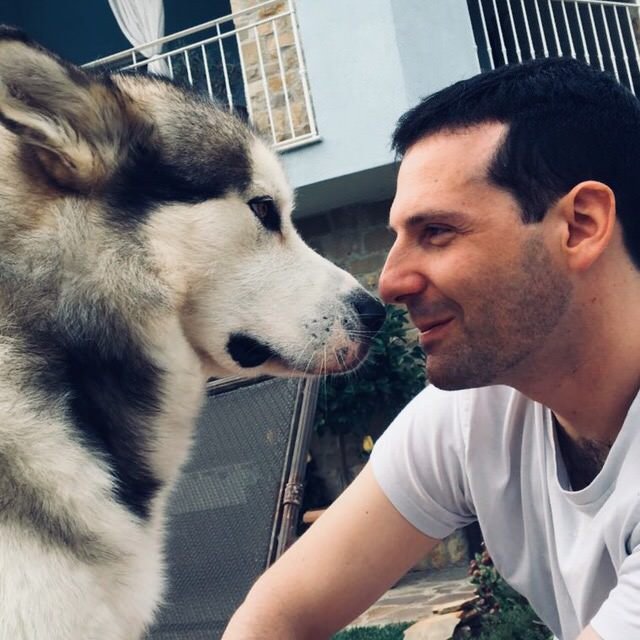 Photography. Someone will say that nowasays, when we all roam with the smartphone in hand, it is a bit 'abused. But… One of the people who inspired me most in these years said that happiness is real only when shared. And I think this is what drives us every day to capture what is around us: the desire to share a part of those emotions with others.
Happiness only real when shared. Christopher McCandless.
---

---
Gennaio 2018. È la data indicata qui sopra, la data in cui ho conosciuto Steemit, la data in cui ho registrato (dopo una lunga attesa) questo profilo, per iniziare a muovere timidamente i primi passi all'interno della piattaforma. Ma raramente le storie di ciascuno di noi seguono percorsi lineari, e così dopo pochi giorni, forse ore, e un solo resteem di un post che mi aveva fatto sorridere, ho abbandonato il profilo a sé stesso… Svoltando in modo deciso verso un progetto che allora mi intrigava molto di più: nacque così @spaghettiscience, un'esperienza divertente e bellissima, che ho condiviso e continuerò a condividere con persone fantastiche.
Le storie. Dicevo che raramente seguono percorsi lineari. Ebbene sì, perché per una serie di coincidenze ora mi ritrovo qui, a ridare vita al mio primo profilo. In questi mesi è silenziosamente cresciuta la voglia di costruire "qualcosa di mio", che non sostituisse il buon lavoro fatto fino ad ora, ma ne allargasse la prospettiva. Tra gli ultimi preparativi per un viaggio tanto atteso, l'aiuto ad un amico che decide di iscriversi a Steemit per la prima volta, e qualche riflessione sul futuro, succede allora di tornare a pensare a vecchie passioni rimaste un po' sopite a causa dei tanti, troppi, impegni.
Prospettiva. Sembra un po' scontato, ma per allargare la prospettiva cosa c'è di meglio di una macchina fotografica? Una fotografia fissa indelebile nel tempo un istante preciso e, almeno in parte, una grande serie di emozioni… Ma la fotografia ti permette anche di rivivere quel momento infinite volte, con infiniti stati d'animo diversi, così da dare, ogni volta, infiniti significati diversi a quello che vedi. E così, la prospettiva che si allarga non è solo quella su di un bel paesaggio, o su un ritratto, ma anche su noi stessi.
Ed è con questo che riempirò queste pagine. Con le tante fotografie che mi accompagnano ogni giorno.
Noi stessi. Si va sul personale. E allora, visto che non mi sono mai presentato adeguatamente, e solo pochi di voi mi conoscono per nome… Eccomi qui. Sono Nick (ormai Nicolò lo usa solo mia madre quando vuole ricordarmi che sono troppi giorni che non passo da casa), ho 28 anni e un cassetto talmente pieno di sogni e passioni che per fargli posto ho dovuto spargere calzini e mutande in giro per casa. E no, non è affatto una scusa per giustificare il grande disordine che vedo dietro di me!
Se frugando in quel cassetto dovessi scegliere le cose più importanti per la persona che sono oggi, direi senza dubbio la scienza, i libri, la natura e… Immagino si sia capito, la fotografia.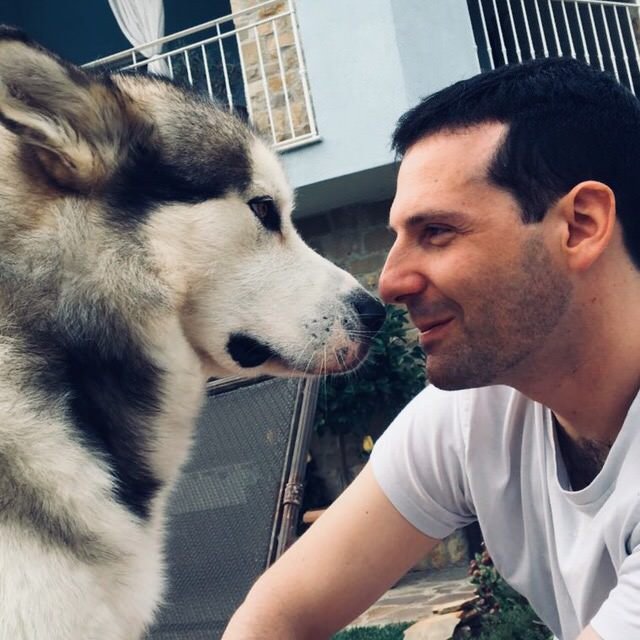 Fotografia. Qualcuno dirà che nel mondo di oggi, in cui tutti giriamo con lo smartphone in mano, è un po' abusata. Eppure, una delle persone che più rappresenta per me un punto di riferimento diceva che la felicità è reale solo quando condivisa. E credo sia questo che ci spinge ogni giorno a immortalare ciò che ci sta attorno: la voglia e il desiderio di poter condividere una parte di quelle emozioni con gli altri.
Happiness only real when shared. Christopher McCandless.
---

Immagine CC0 Creative Commons, si ringrazia @mrazura per il logo ITASTEM.
CLICK HERE AND VOTE FOR DAVINCI.WITNESS