Avengers Infinity War: La RECENSIONE (No Spoiler)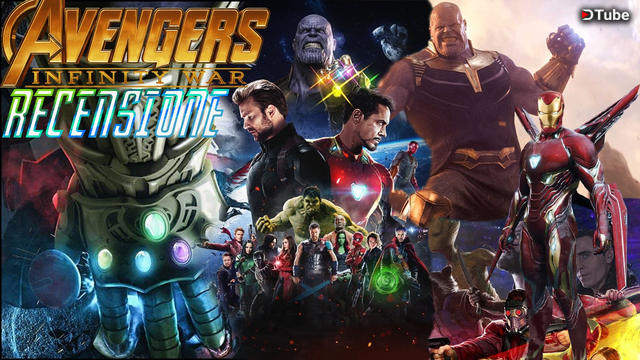 ---
"Perfettamente Bilanciato... Come questo Video dovrebbe essere"!
Frasi distorte di Thanos a parte, ci ritroviamo ragazzi in questa nuova recensione, dove vi parlerò di un film che ho già visto e ho apprezzato moltissimo e non vi preoccupate perché non ci saranno spoiler e non vedrete più di quello che avrete sicuramente già visto nel trailer o nel teaser!
Spero che vi sia stato veramente utile, vi ringrazio e ci si vede alla prossima!
PS
IO SONO GROOT
ENGLISH
"Perfectly balanced... as this video should be"!
Distorted phrases of Thanos aside, today we are in this new review, where I will talk about a film that I have already seen and I really appreciated and do not worry because there will be no spoiler and you will not see more than what you have already seen in the trailer or in the teaser!
I hope I have been very helpful, thank you and see you next time!
PS
I AM GROOT
---
▶️ DTube
▶️ IPFS