Criptocurrency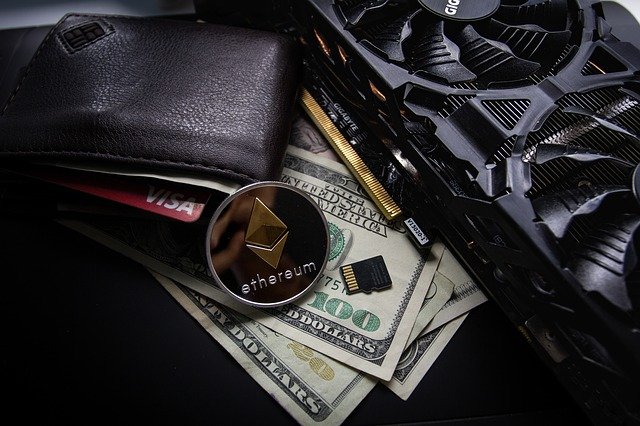 ETHEREUM CHART 1D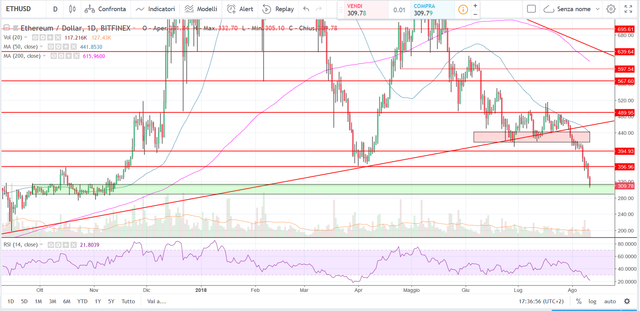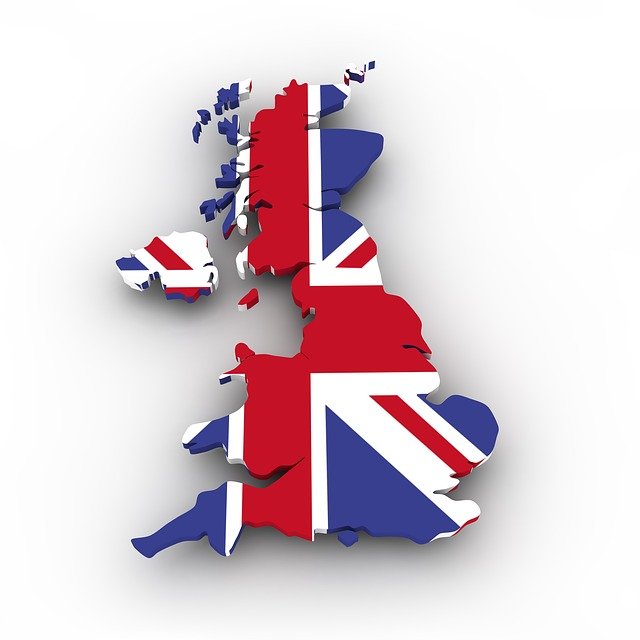 In these days, several times a day I will publish articles about the different cryptocurrencies of the coinmarketcap.
In the last article in which we talked about Ethereum I had highlighted a strong support zone with different useful levels between $ 440 and $ 355.
In other cases they were broken in a decisive and violent way, in fact on Bitcoin the minimum was lower was not done, on Ethereum instead we came back below the levels of a year ago.
Now we are working on the price and we do not know if it will be relevant for a restart or not.
What is noticeable is the position of the RSI that is very oversolded and this indicates that soon the price will stabilize laterally or more likely to go up.
If the resistance will not be there at $ 310, it will almost be $ 285. Of course nothing in trading is certain, always on the cryptocurrency market.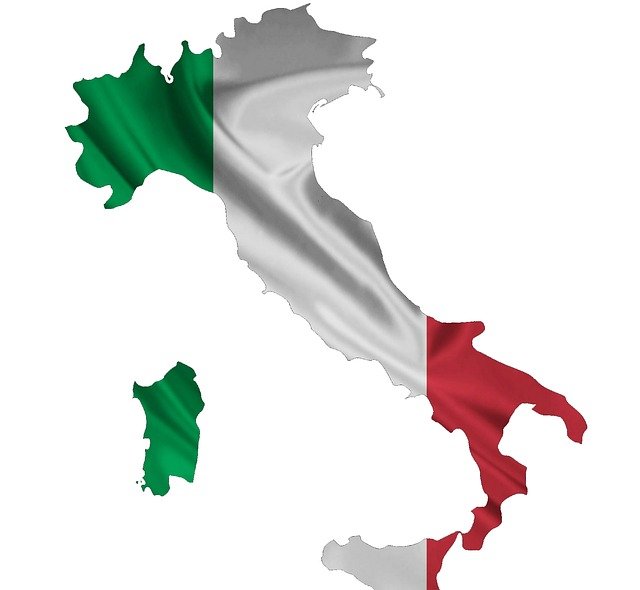 In questi giorni, più volte al giorno pubblicherò degli articoli riguardanti le diverse cryptovalute del coinmarketcap.
Nell'ultimo articolo in cui parlavamo di Ethereum avevo evidenziato di come c'era una forte area di supporto con diversi livelli utili tra i 440$ e i 355$ .
Tutti questi supporti come negli altri casi sono stati rotti in modo deciso e violento, infatti sul Bitcoin il minimo relativo più basso non era stato rotto, su Ethereum invece siamo tornati al di sotto dei livelli di un anno fa.
Ora ci stiamo poggiando su una zona che nello scorso autunno ha congestionato il prezzo e non sappiamo se sarà rilevante per una ripartenza oppure no.
Quello che bisogna notare è la posizione del RSI che si trova di molto in ipervenduto e questo indica che a breve il prezzo dovrà stabilizzarsi in modo laterale o più probabilmente risalire.
Se la risalità non ci sarà al livello di 310 $ avverrà quasi sicuramente sui 285 $ . Naturalmente niente nel trading è certo , soprattutto sul mercato delle cryptovalute.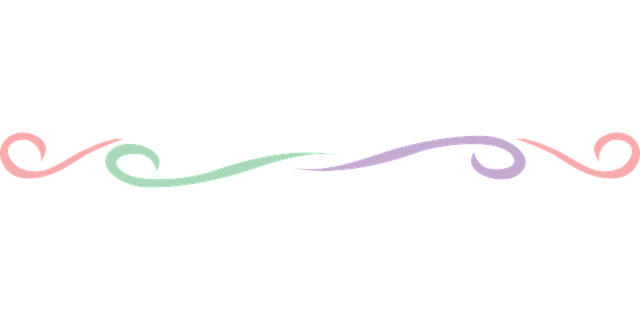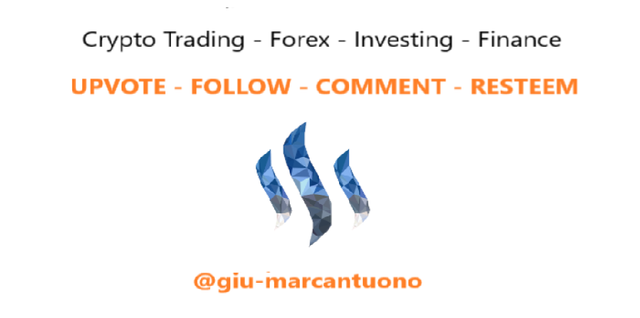 Fonte immagini:
Tradingview
Disclaimer : I am not a financial advisor and these are not financial advice. These are only my opinions and my analyzes, none of which is an incentive or an encouragement to invest.