CRYPTOCURRENCY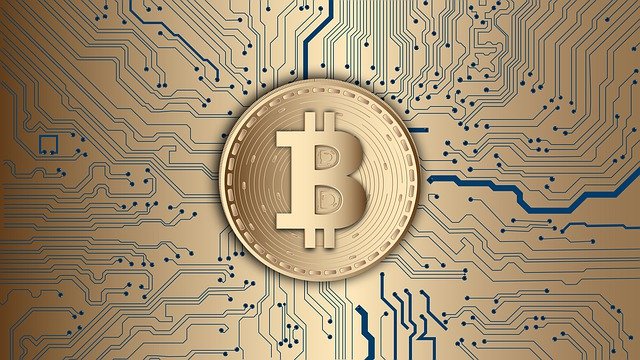 BITCOIN CHART 1D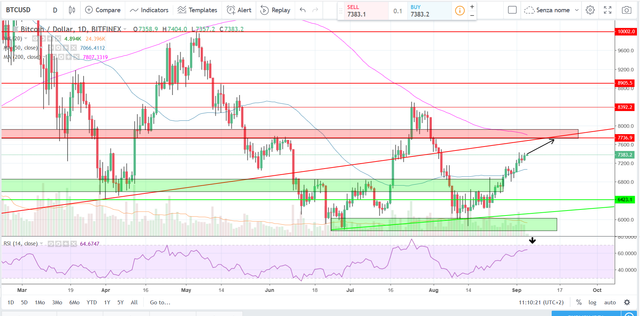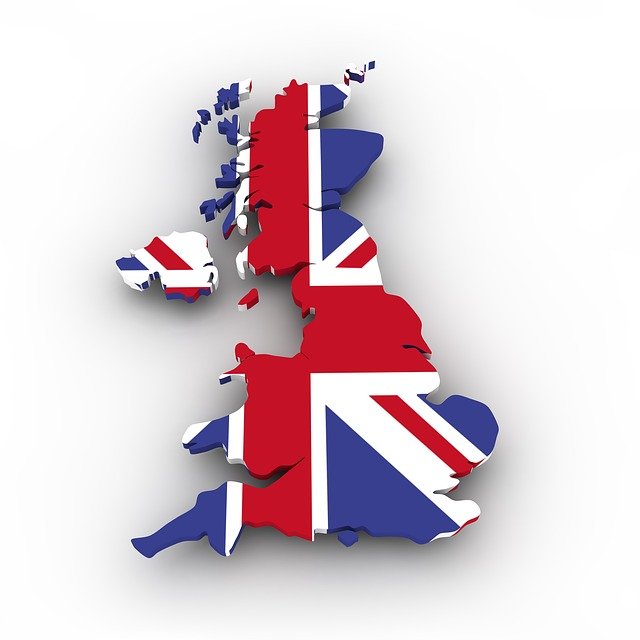 In the last article in which I talked about Bitcoin, the scenario was that of a small rebound with two probable directions, one bullish and one bearish.
It's been five days and the price has continued to rise very calmly and not with 20% leaps.
At this time the BTC stands at 7,380 $ and around this price there are no resistances or supports that can stop the climb.
The first strong resistance comes in the area of ​​$ 7,700 and $ 8,000.
It is almost certain that once this resistance is reached, the price has slightly decreased; this forecast is confirmed by the RSI indicator which is getting closer and closer to the overbought area.
The $ 8,500 traders expected a physiological decline, but there was a real crash.
This is why a bearish position in this resistance band is not a bad idea.
These days I'm not writing articles and problems on the markets because I'm working on the creation of my website that once ready will make you know.
Followed on Instagram to stay updated when I publish a new article: @ giu_marcantuono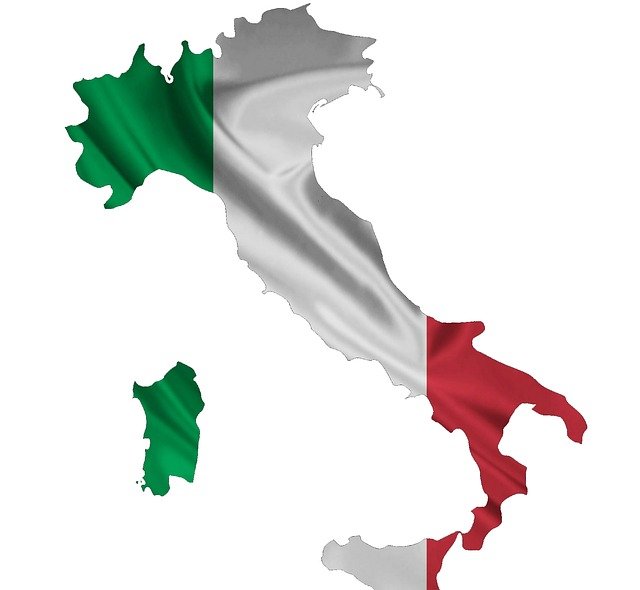 Nell'ultimo articolo in cui parlavo del Bitcoin lo scenario era quello di un piccolo rimbalzo con due probabili direzioni, una rialzista e una ribassista.
Sono passati cinque giorni e il prezzo ha continuato a salire in modo molto calmo e non con balzi del 20% .
In questo momento il BTC quota 7.380 $ e intorno a questo prezzo non ci sono resistenze o supporti che ne possono arrestare la salita.
Le prime resistenze forti arrivano in area 7.700$ e 8.000 $ .
E' quasi sicuro che una volta raggiunta questa resistenza il prezzo abbia una lieve flessione; questa previsione è confermata dall'indicatore RSI che si avvicina sempre più all'area di ipercomprato .
Quando un mese fa il prezzo ha raggiunto gli 8.500$ tutti i trader si aspettavano una flessione fisiologica, ma c'è stato un vero e proprio crollo.
Per questo motivo aprire una posizione al ribasso in questa fascia di resistenza non è una brutta idea.
In questi giorni non sto scrivendo gli articoli e gli aggiornamenti sui mercati perchè sto lavorando alla creazione del mio sito web che una volta pronto vi farò conoscere.
Seguiti su Instagram per rimanere aggiornati quando pubblico un nuovo articolo : @giu_marcantuono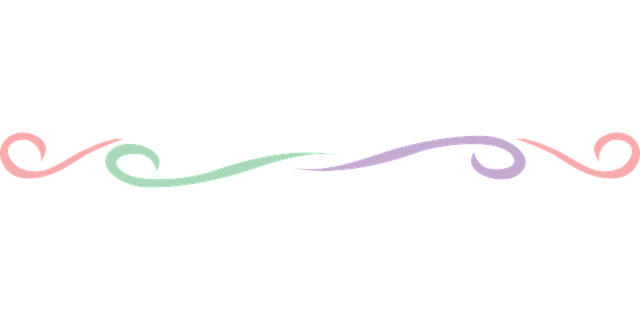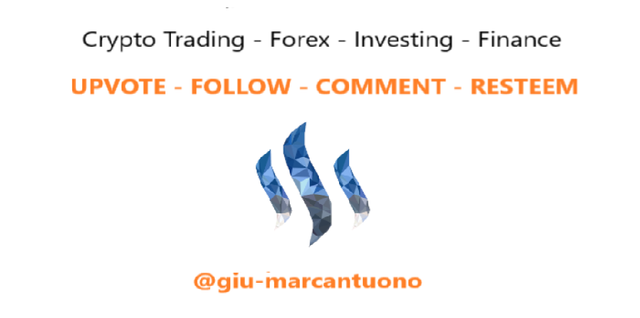 Fonte immagini:
Disclaimer : I am not a financial advisor and these are not financial advice. These are only my opinions and my analyzes, none of which is an incentive or an encouragement to invest.