EOS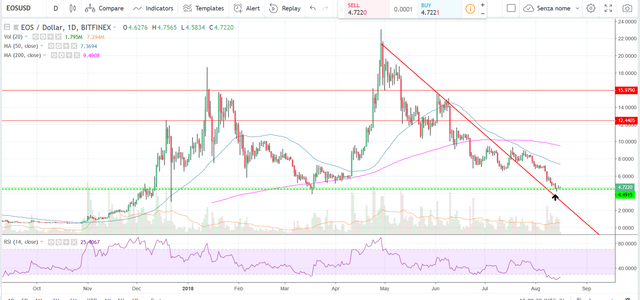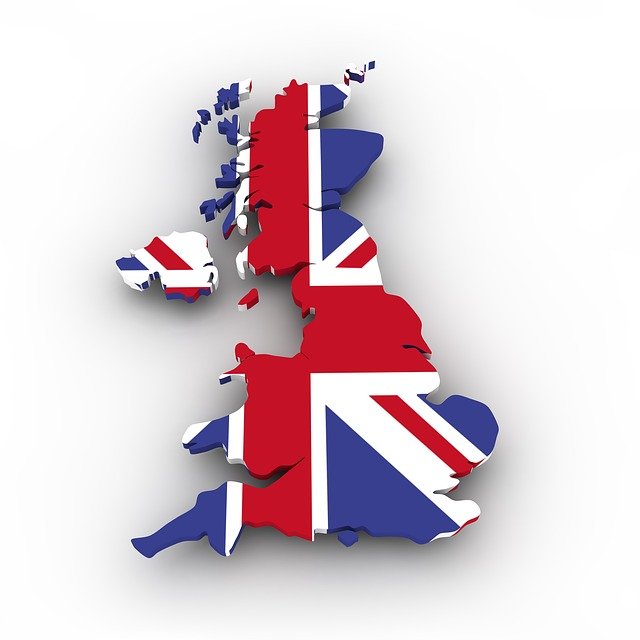 Eos is one of those cryptovalute that has suffered a lot from the historical highs because it was one of the strongest in the climb.
Since the beginning of May, when we had the sharp rise in the price that pushed the prices into the 23 $ area, at the moment the price has lost about 82% of its value.
This is what I am looking at for a market that is crashing.
As for a moment the bitcoin that keeps its prices on a fairly high level, it could almost be said that the fateful bubble has broken out, in fact, most cryptocurrencies have lost between 80 and 90 percent.
Before moving on to the brief analysis of EOS, it is important for me to underline how the market is totally confusing and without logic in this period.
On the chart of Eos appears on an important support that was created on 18 March. The reasons that make me think of an error rebound in prices with a target of $ 6.6 are:
Support for 4.5 $;

Undervalued RSI indicator, ie below level 20.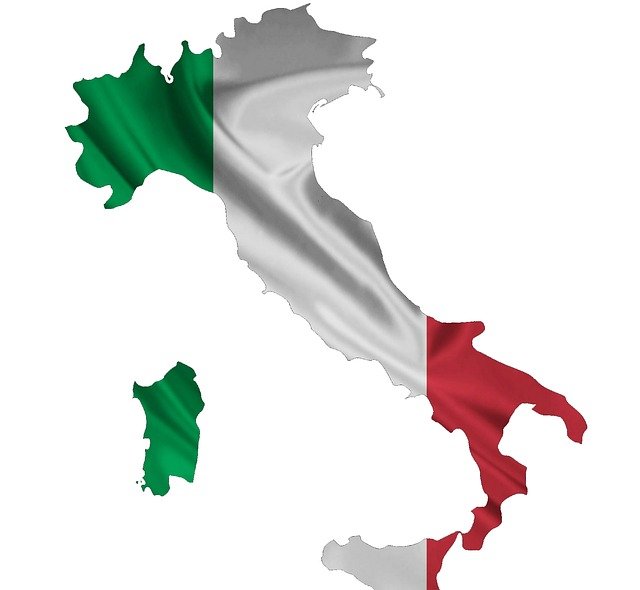 Eos è una di quella cryptovalute che ha sofferto molto dai massimi storici perchè è stata anche una tra le più forti nella salita.
Dagli inizi di maggio, in cui abbiamo avuto la forte impennata del prezzo che ha spinto le quotazioni in area 23 $ , ad ora il prezzo ha perso circa l' 82% del suo valore.
Questo è lo scenario che stanno guardando molti investitori che non sanno più come agire su un mercato che si sta schiantando.
Se ignoriamo per un attimo il Bitcoin che mantiene le sue quotazioni su un livello abbastanza alto, si potrebbe quasi dire che la fatidica bolla è scoppiata, infatti la maggior parte delle cryptovalute ha perso tra l' 80 e il 90 percento.
Prima di passare alla breve analisi di EOS è importante per me sottolineare di quanto il mercato sia totalmente confusionario e senza logica in questo periodo.
Sul grafico di Eos ci troviamo su un supporto importante che è stato creato il 18 marzo. I motivi che mi fanno pensare ad un probabile rimbalzo dei prezzi con target a 6,6 $ sono :
Supporto a 4,5 $ ;

Indicatore RSI in ipervenduto, ovvero al di sotto del livello 20 .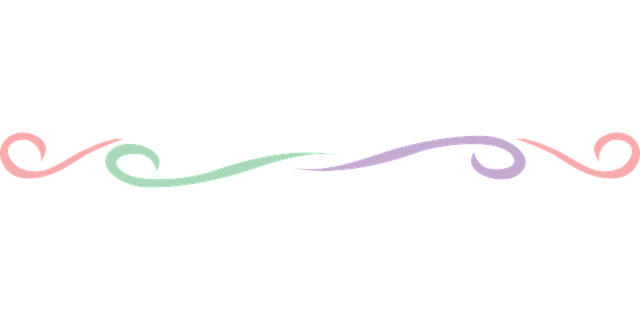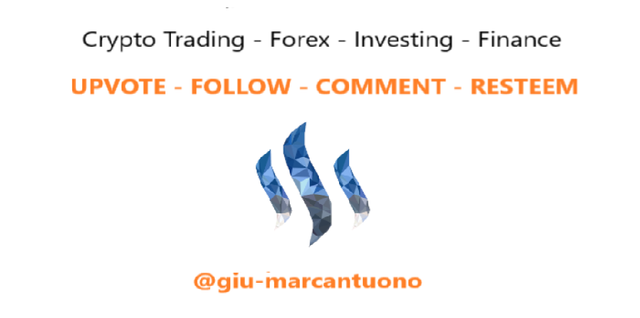 Fonte immagini:
Disclaimer : I am not a financial advisor and these are not financial advice. These are only my opinions and my analyzes, none of which is an incentive or an encouragement to invest.