Black clover (ENG-ITA)
ENGLISH
Hi Steemians!
Here I am with another article about manga. Today I will talk about another series that I have been following for a few months and which is called Black Clover.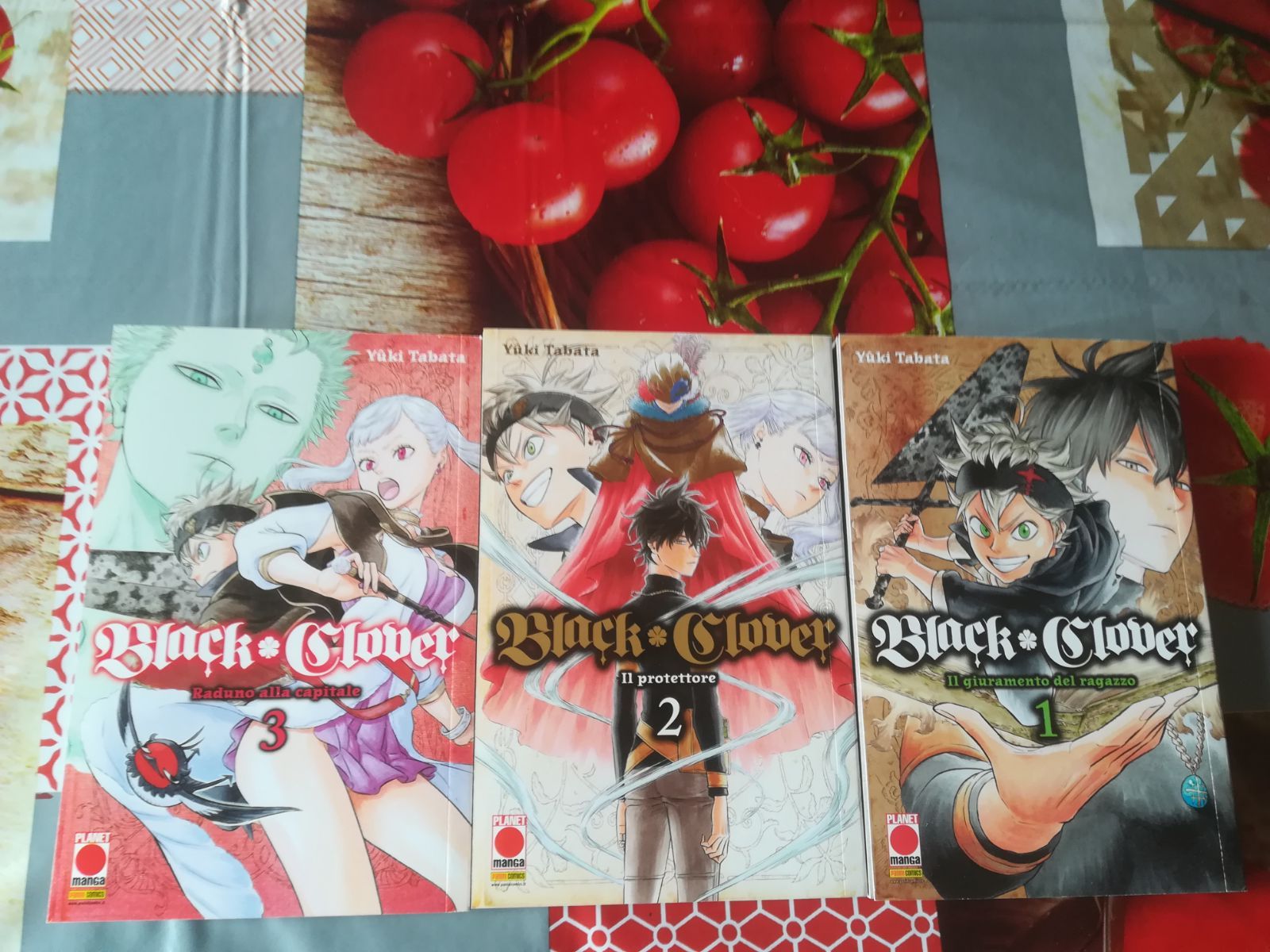 Italian version of Black clover
This work is written and designed by Yuki Tabata, the title refers to the library that owns the protagonist who depicts a pentafoglio. The story in brief ... We find ourselves in a world where magic is part of everyday life. A boy named Asta has the dream of becoming the next Magic Emperor, but during the ceremony for delivering the library (everyone owns one) he understands that he is absolutely not endowed with magical power and, as this is a condition seen with horror , Asta escapes fearful.
But do you think the story ends here? No obviously our hero will have more than one occasion to show his courage! But I stop here to not spoil the surprise!
Also this manga is part of the shonen category (they are the ones I like best) and the setting vaguely recalls the Middle Ages.
At the moment I do not know if there is the anime version of this manga, at least in Italian.
At the next manga!
All photos are my property.
@frafra
ITALIANO
Ciao Steemians!
Eccomi qui con un altro articolo riguardante i manga. Oggi vi parlerò di un'altra serie che sto seguendo da qualche mese e che si chiama Black clover.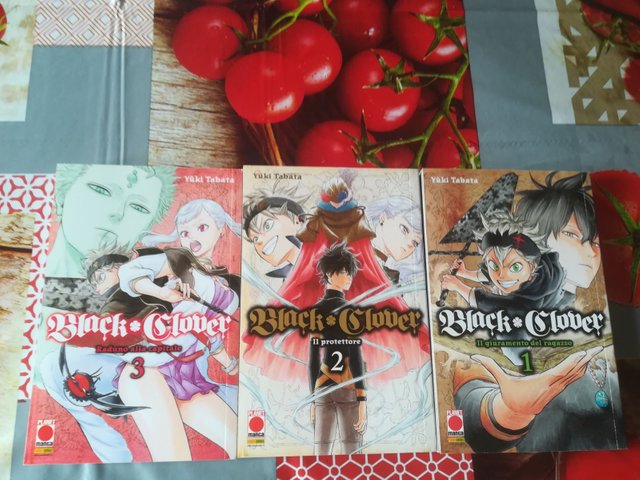 Edizione italiana del fumetto
Quest'opera è scritta e disegnata da Yuki Tabata, il titolo si riferisce al grimorio che possiede il protagonista che raffigura un pentafoglio. La storia in breve... Ci troviamo in un mondo dove la magia fa parte della vita quotidiana. Un ragazzo di nome Asta ha come sogno quello di diventare il prossimo Imperatore Magico, ma durante la cerimonia per la consegna del grimorio (tutti ne possiedono uno) capisce di non essere assolutamente dotato di potere magico e, siccome questa è una condizione vista con orrore, Asta scappa impaurito.
Ma secondo voi la storia finisce qui? No ovviamente il nostro eroe avrà più di un'occasione per dimostrare il suo coraggio! Ma io mi fermo qui per non rovinarvi la sorpresa!
Anche questo manga fa parte della categoria shonen (sono quelli che mi piacciono di più) e l'ambientazione ricorda vagamente il Medioevo.
Al momento non so se esista la versione anime di questo manga, perlomeno in italiano.
Al prossimo manga!
Tutte le foto sono di mia proprietà.
@frafra