7th garden manga (ENG-ITA)
ENGLISH
Hi Steemians!
Here I am with another article about a manga I'm reading during this period. The title is 7th garden written and designed by Mitzu Izumi and in Italy is published by J-pop.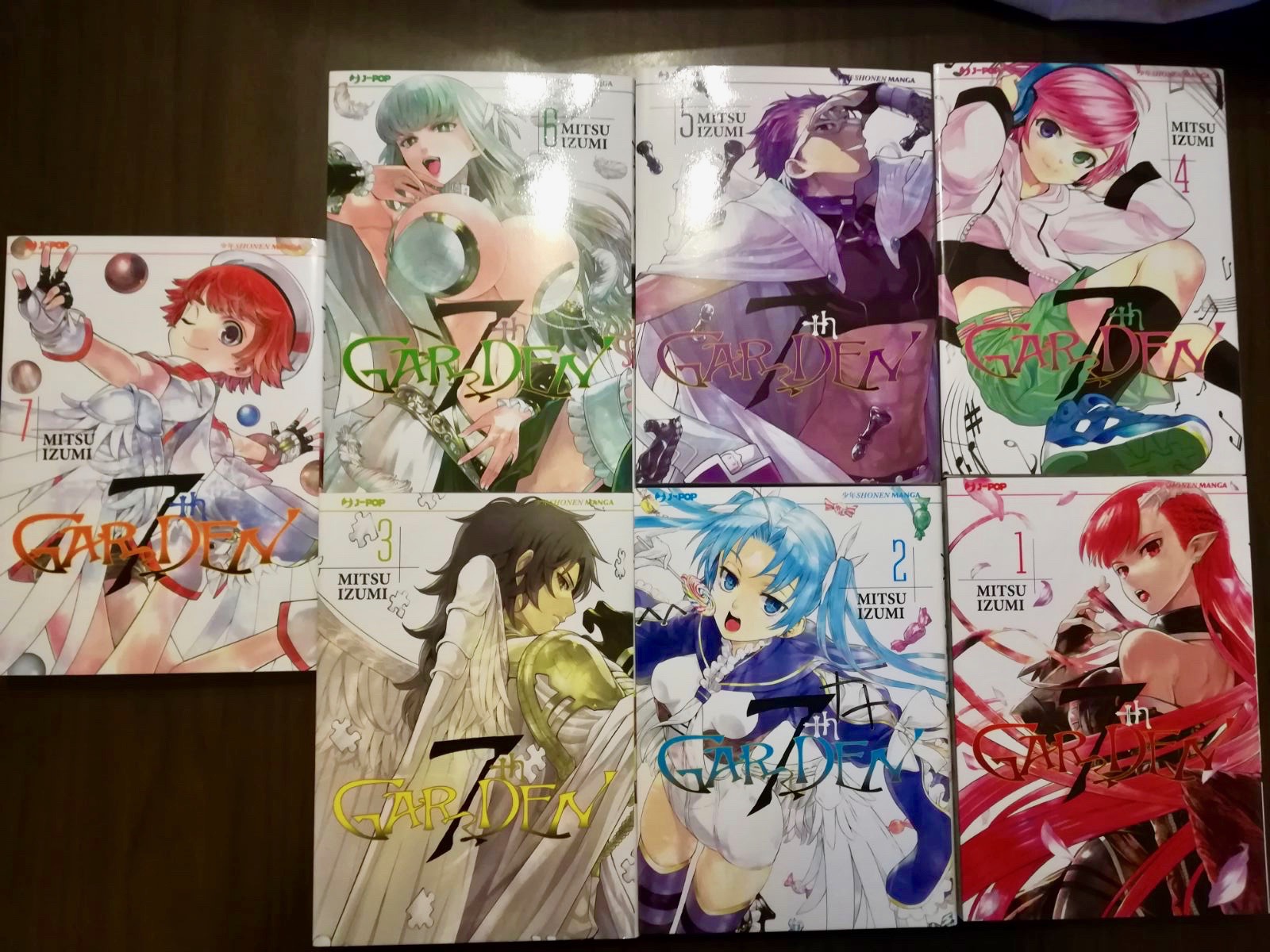 Italian cover.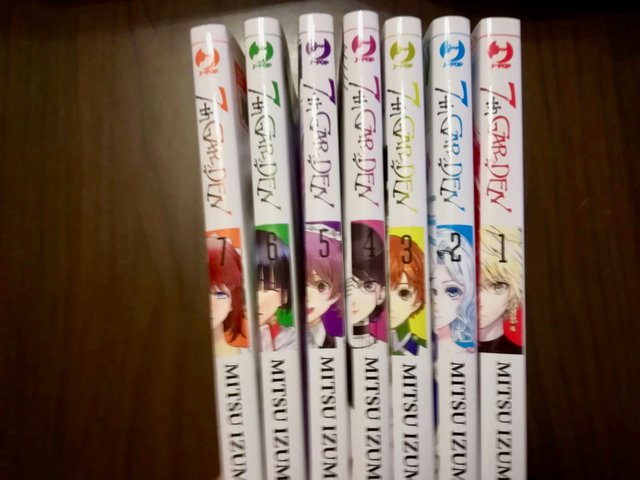 Back.
The manga is part of the shonen comics category and we can find both elements of mystery, supernatural and comedy. The setting is vaguely reminiscent of medieval, the protagonist of the story is a young gardener named Awyn Gardner, a quiet boy, awkward and not too smart that only desire has to work for Marie, his mistress. One day, by mistake, the boy at work wakes up a demon named Vyrde imprisoned in the wood for 1000 years ... This demon is none other than the Devil who wants to take revenge on the angels who have driven her out of his world. In this world the Church plays an important role and all the inhabitants from the richest to the poorest have a blind faith, especially towards the angels who are very powerful creatures who materially intervene in the vicissitudes of human beings. Soon we understand that the Church and the angels have no interest in the population, but rather forcibly repress anyone who is simply suspected of being a heretic and the world is nothing but the personal garden of these creatures who exploit it and destroy it as they prefer. I leave it to you to find out how the story will go on! The drawings are very well taken care of, of course the style is always that of the manga, but personally I find that in this comic are much more "soft" than other mangas.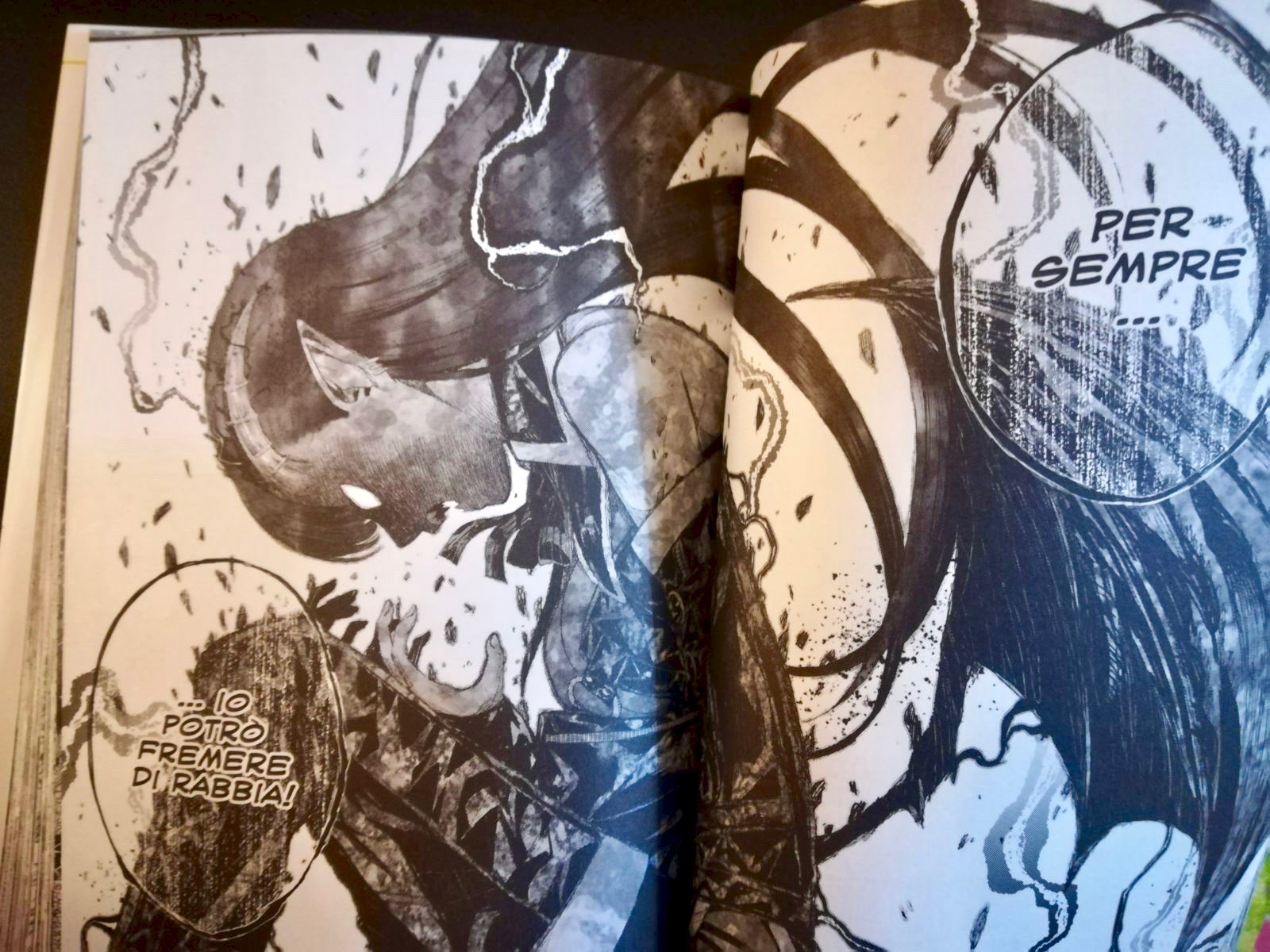 A drawing about Vyrde...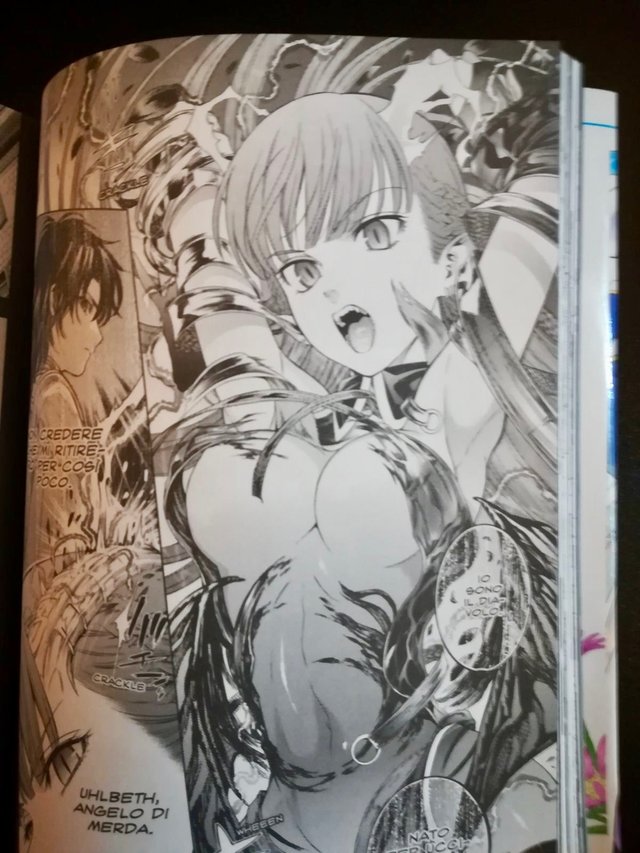 Another one.
I hope you enjoyed the article! Bye and see you soon! All photos are my property
@frafra

ITALIANO
Ciao Steemians!
Eccomi qui con un altro articolo riguardante un altro manga che sto leggendo in questo periodo. Il titolo è 7th garden scritto e disegnato da Mitzu Izumi e in Italia è edito da J-pop.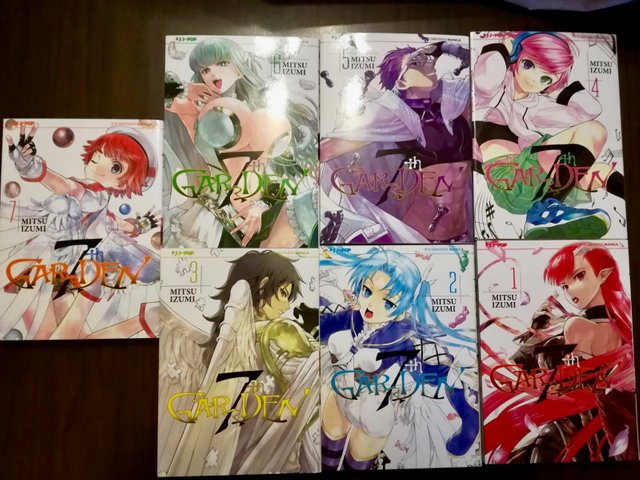 Fronte edizione italiana.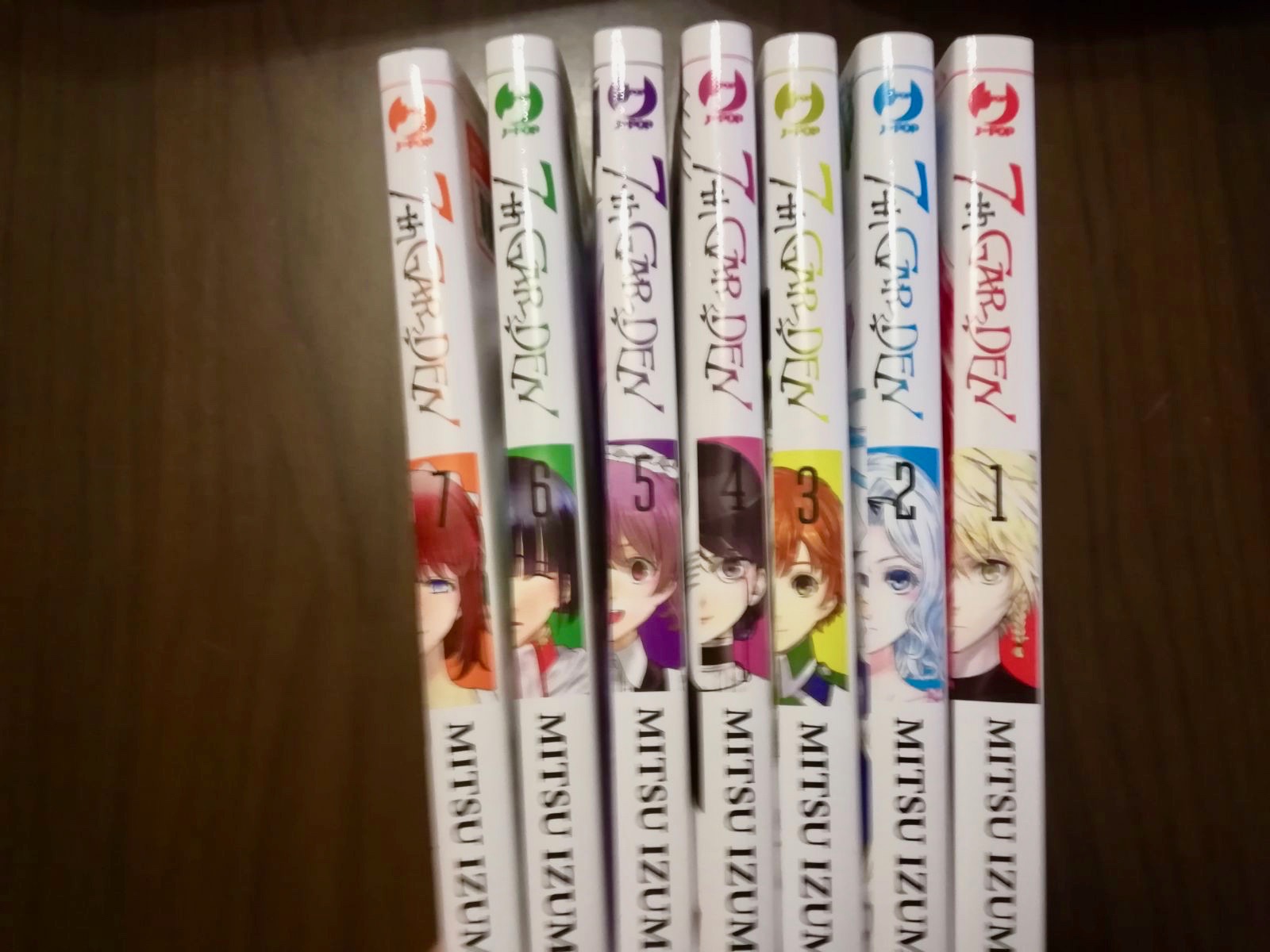 Dorso.
Il manga fa parte della categoria dei fumetti shonen e possiamo trovare sia elementi di mistero, soprannaturale e di commedia. L'ambientazione ricorda vagamente quelle medievale, il protagonista della storia è un giovane giardiniere di nome Awyn Gardner, un ragazzo tranquillo, goffo e neanche troppo sveglio che come unico desiderio ha quello di lavorare per Marie, la sua padrona. Un giorno, per errore, il ragazzo durante il lavoro sveglia un demone di nome Vyrde imprigionato nel bosco da 1000 anni... Questo demone non è altri che il Diavolo che si vuole vendicare degli angeli che l'hanno cacciata dal suo mondo. In questo mondo la Chiesa ricopre un ruolo di rilievo e tutti gli abitanti da più abbienti ai più poveri hanno una fede cieca, in particolar modo verso gli angeli che sono esseri molto potenti che intervengono materialmente nelle vicissitudini degli esseri umani. Ben presto si capisce che la Chiesa e gli angeli non hanno alcun interesse verso la popolazione, ma anzi reprimono con la forza chiunque sia semplicemente sospettato di essere un eretico e il mondo non è altro che il giardino personale di questi esseri che lo sfruttano e distruggono come meglio preferiscono. Lascio a voi scoprire come andrà avanti la storia! I disegni sono molto ben curati, ovviamente lo stile è sempre quello dei manga, ma personalmente trovo che in questo fumetto siano molto più "morbidi" rispetto ad altri manga.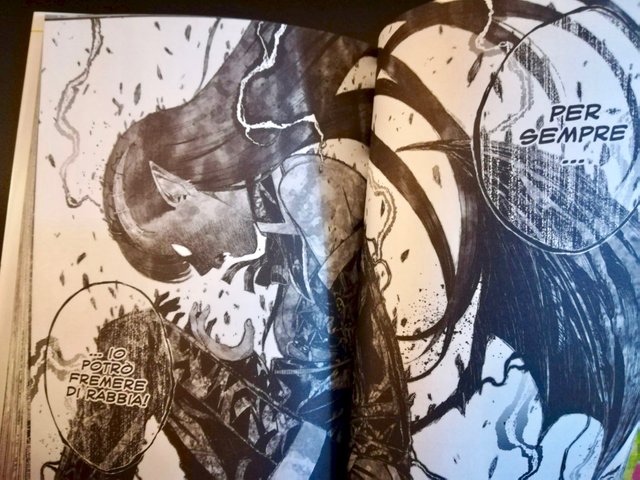 Un disegno di Vyrde...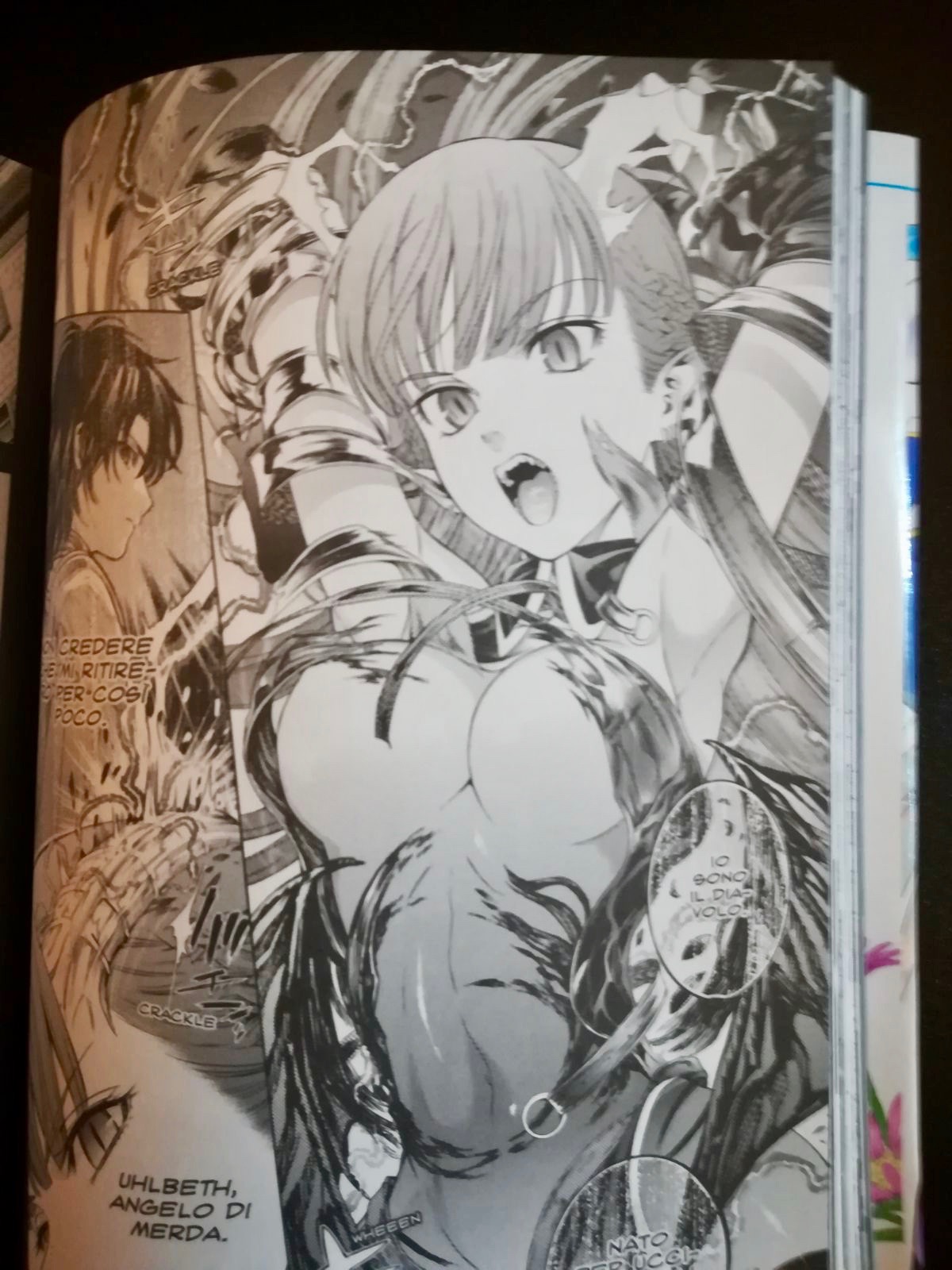 Un altro disegno di Vyrde.
Spero che l'articolo vi sia piaciuto! Ciao e alla prossima! Tutte le foto sono di mia proprietà
@frafra