(ENG/ITA)"Uomo nomadis" vs "Uomo stabilis fifth part"
Immagine non coperta da diritti d'autore.
Image not covered by copyright.
pixabay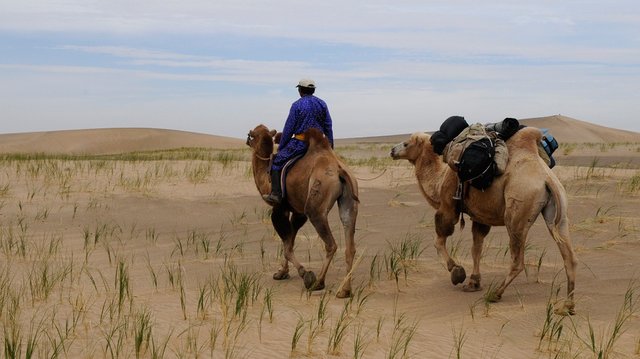 TESTO IN ITALIANO


"Uomo nomadis" vs "Uomo stabilis quinta parte"


"Uomo nomadis" vs "Uomo stabilis quinta parte"
Questo è il quinto post di una serie di sei
Se non hai letto letto il quarto post:
Successivamente per svariati motivi ed essendo impegnati in altri lavori di volontariato, sospendemmo per qualche giorno i lavori, la casetta quindi necessitava ancora di parecchie finiture, ma personalmente ero molto curioso di provare l'ebrezza di dormirci dentro, quindi anche sapendo che che l'opera non era finita decisi una sera di andarci a dormire.
Ero emozionato, trepidavo dalla curiosità e mi chiedevo come sarebbe finita la nottata; mi addormentai abbastanza alla svelta, circa verso le 9:30 di sera, salvo poi svegliarmi verso mezzanotte, sentendo sinceramente un po' di freddo.
Non mi lasciare certo spaventare da quel pochettino di fresco e decisi di voltarmi dall'altra parte e continuare il mio sonno. Mi risvegliai verso le 3:00 di notte e questa volta il freddo era decisamente più intenso, cercai di dormirci sopra, ma il freddo era troppo e decisi di battere ritirata e ritornare in appartamento.
Il giorno seguente riflettendo con il mio compare, gli feci notare che c'e' una temperatura completamente diversa fra dormire in casa e dormire "fuori".
Io stesso mi ero fatto sorprendere, ma era chiaro che bastava mettere a posto qualche dettaglio, tappare le parti ancora mancanti e qualche coperta in più.
Eravamo ormai agli ultimi giorni dell'anno e presi da altre cose, sospendemmo sia gli ultimi lavori che gi ulteriori collaudi.
Dopo una decina di giorni decidemmo di riprendere i lavori e raggiunta la nostra "dimora improvvisata" per completare i lavori, trovammo una "brutta sorpresa", un ragazzo inglese si era preso la libertà di occupare il casotto, vedendolo abbandonato da diversi giorni.
Non avevamo preso la precauzione di chiudere la porta con un lucchetto, e ci siamo fatti fregare la casa!!
Il ragazzo inglese sembrava non passarsela bene, lui realmente non aveva un posto in cui dormire, mentre noi non avevamo realmente un problema abitativo, quindi decidemmo di lasciarla a sua disposizione, fino a quando ne avesse bisogno.
Fine quinta parte.
ENGLISH TEXT

"Uomo nomadis" vs "Uomo stabilis fifth part"


"Man nomadis" vs "Man stabilis fifth part"
This is the fifth post in a series of six
If you have not read the fourth post read:
Later for several reasons and being engaged in other volunteer work, we suspended the work for a few days, the house therefore still needed a lot of finishes, but personally I was very curious to feel the urge to sleep inside, so even knowing that the opera was not finished I decided one night to go to sleep.
I was excited, I trembled with curiosity and wondered how the night would end; I fell asleep quickly enough, around about 9:30 in the evening, but then wake up around midnight, feeling sincerely a bit 'of cold.
Do not let me get scared of that little bit of cool and decided to turn the other way and continue my sleep. I woke up around 3:00 at night and this time the cold was much more intense, I tried to sleep on it, but the cold was too much and decided to beat retreat and return to the apartment.
The following day, reflecting with my friend, I pointed out that there is a completely different temperature between sleeping at home and sleeping "outside".
I myself was surprised, but it was clear that it was enough to put in place some detail, plug the parts still missing and some extra blanket.
We were now at the last days of the year and taken from other things, we suspended both the latest work and already further testing.
After about ten days we decided to resume work and reached our "improvised residence" to complete the work, we found a "bad surprise", an English boy had taken the liberty of occupying the shed, seeing it abandoned for several days.
We had not taken the precaution of closing the door with a lock, and we had the house scrubbed!
The English guy did not seem to get along well, he really did not have a place to sleep, while we did not really have a housing problem, so we decided to leave it at his disposal, as long as he needed it.
End of fifth part.

"ONE Minute for Peace" meditation campaign.
Join our campaign to save humanity.
http://1min4peace.org/en_US/about-us/

This is my Steemit

That is an
@originalworks

==CONTACTS==
Email: [email protected]
FB: https://www.facebook.com/now666change
Steemit: https://steemit.com/@elohim4