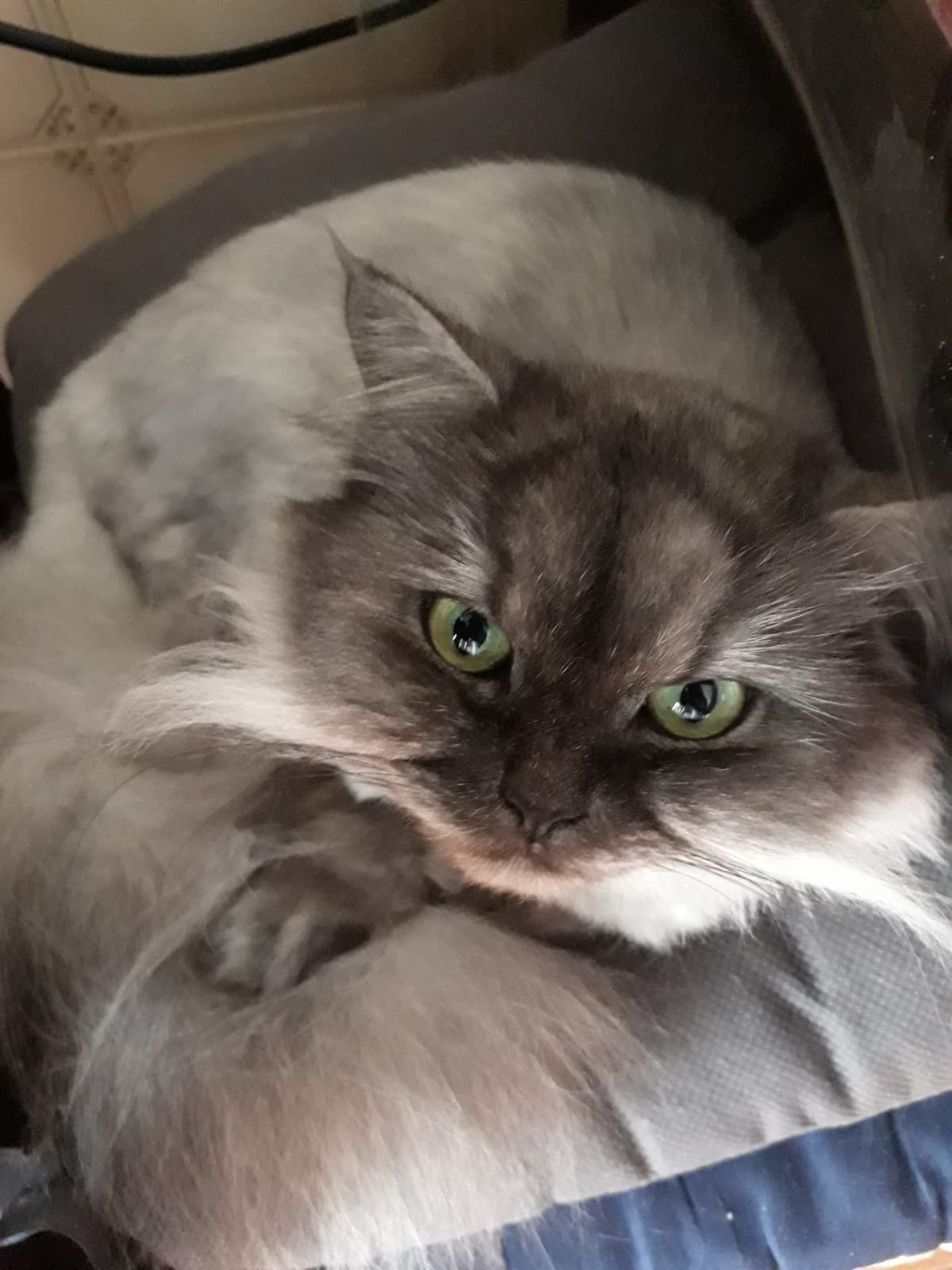 Meooow to all of you, steemiani

Her name is Milou, only looking at her in her big green eyes, shock everyone who comes in contact with us! I have been her in for quite some time and I often draw inspiration from her when I have to give the best of me! Especially for clothing choices!


The other day, before going out with some friends, she gave me a fundamental help! I'm not clear
about the reason why, but somehow looking at her I felt more confident of my choice, I felt like empathetic with her awesomeness! The evening was a lot of fun, thanks Milou! 💕💕

It is so soft and cuddly, its companion is really pleasant. I would call it more than an anti-stress my anti-anxiety ahah! 😻😻😻
Spending time with her enriches me. I rest and relax and can enjoy a moment of relaxation. Mt beautiful Milouuuuu!

Now we are in bed and we are watching a documentary on Netflix but as you can see from the photo my puppy is falling asleep and me too!

Bye steemians!
Follow me
@cattycats

Meooow a tutti voi steemiani

Lei si chiama Milou una gatta che solo a guardarla nei suoi occhioni verdi lascia ammaliati chiunque ci entri in contatto! Ho Milou già da tempo e traggo spesso ispirazione da lei quando devo dare il meglio di me! Sopratutto per la scelta dell'abigliamento!


Pensate che l'altro giorno, prima di uscire con delle amiche, mi ha dato un aiuto fondamentale! Non mi è ben chiaro il perchè, ma in qualche modo guardandola mi sono sentita più sicura della mia scelta, mi sono come sentita empatica con la sua bellezza! La serata fù molto divertente, Grazie Milou!💕💕

Oltre tutto é cosi morbida e coccolosa, è davvero piacevole la sua compagna. la definirei più che un anti-stress io mio anti-ansia ahah!😻😻😻
Passare del tempo con lei mi arricchisce. mi riposo e mi rilasso e riesco a godermi un momento di relax.
Bella la mia Milouuu!

Adesso siamo a letto e ci stiamo guardando un documentario su netflix ma come vedete anche dalla foto la mia cucciolotta si stà addormentando e anche io!

Ciao steemiani!
Seguitemi
@cattycats