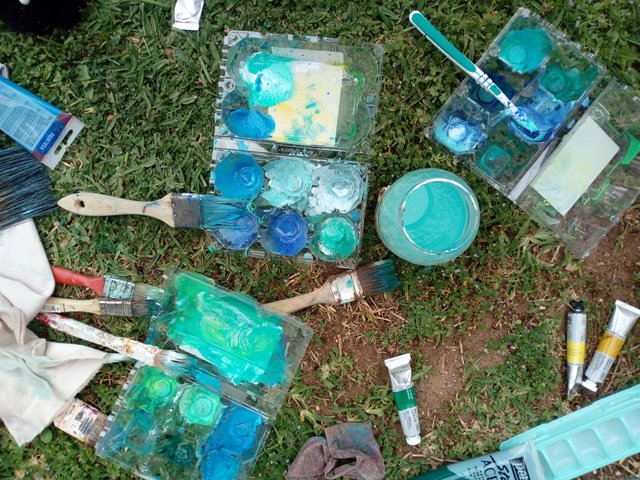 RECYCLING
Hello dear friends!
Today I want to talk about something very important: recycling!
I'm not the person who keeps everything, but I always try to understand if something is still usable before throwing it away.
Since I was a child I have learned to separate paper and glass, plastic and metal.
But I also paid attention to not throw away something that wasn't really used until the last moment, including clothes.
IL RICICLAGGIO
Ciao cari amici!
Oggi voglio parlarvi di una cosa importantissima: il riciclaggio!
Non sono la persona che tiene tutto, ma cerco sempre di capire se una cosa é ancora utilizzabile prima di gettarla.
Fin da piccola ho imparato a separare la carta ed il vetro, la plastica ed il metallo.
Ma ho uleriormente guardato di non buttare via una cosa affinché non sia stata uilizzata veramente fino all' ultimo, inclusi i vestiti.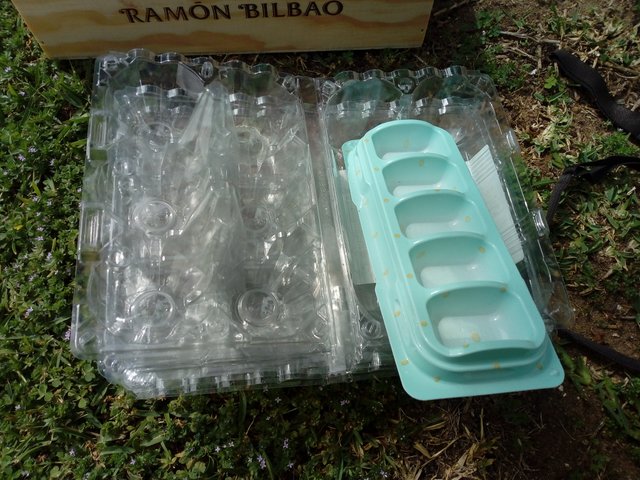 PLASTIC CONTAINERS AND PET BOTTLES:
All plastic containers are good for acrylic and water colors in general, or just to put water or brushes in.
PET bottles can be cut in half and used to make plaster.
GLASS CONTAINERS:
They are perfect for terpentine or other thinners that dissolve the plastic.
They are really good to preserve the egg tempera.
And of course for all the rest of the colors.
THE TOOTHBRUSH:
It can be used to clean the tools of sculpture, but also to make the effects spray on a painting.
ALUMINIUM CANS:
Those who have made sculptures know that when you make a plaster cast this is composed of several pieces to open it.
These pieces are created through metal sheets that are placed to divide the cast.
The cans are perfect for this type of work... just cut them into rectangles.
THE CLOTHES:
I don't buy so much for myself, but I have many friends who have about the same size, with whom I exchanged clothes already as a child, and also with my Mom :-D
But when a dress is really used, I use it as a work dress, then as a rag for the brushes, and finally also to clean the color palette.
I USE IT AS A PACKING MATERIAL:
I keep it for transposing sculptures, paintings, and other delicate things.
NON-LAMINATED PAPER:
I use it when I have no more twigs to light the fireplace.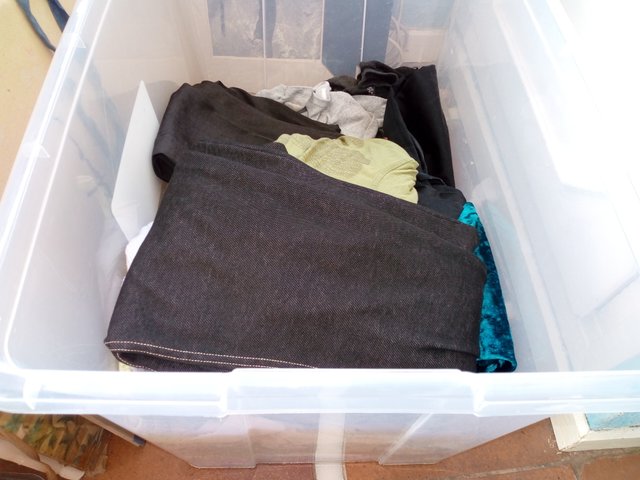 I CONTENITORI IN PLASTICA E BOTTIGLIE PET:
Tutti i contenitori in plastica vanno bene per l' acrilico e colori ad acqua in generale, oppure per metterci semplicemente l' acqua o i pennelli.
Le bottiglie PET si possono tagliare a metá e utilizzarle per preparare il gesso.
I CONTENITORI IN VETRO:
Vanno benissimo per la terpentina, aquaragia o altri diluenti che sciolgono la plastica.
Servono per conservare la tempera all' uovo.
E ovviamente per tutto il resto dei colori.
LO SPAZZOLINO DA DENTI:
Si puó usare per pulire gli atrezzi di scultura, ma anche per fare gli effetti spruzzo su un quadro.
LE LATTINE D' ALUMINIO:
Chi ha fatto scultura sa che quando si fa un calco in gesso questo é composto da piú pezzi per poterlo aprire.
Questi pezzi si creano attraverso dei fogli di metallo che vengono piazzati per dividere appunto il calco.
Le lattine sono perfette per questo tipo di lavoro... basta tagliarle a forma di rettangoli.
I VESTITI:
Sono una persona che non compra molto per se stessa, peró ho tantissime amiche che hanno circa la stessa taglia, con le quali scambio vestiti giá da piccola, ed anche con mia mamma :-D
Ma quando un vestito é davvero usato, lo utilizzo come vestito da lavoro, poi come stracci per i pennelli, ed infine anche per pulire la tavolozza dei colori.
MATERIALE DA IMBALLAGGIO:
Lo tengo per i trasposti delle sculture, quadri, e altre cose delicate.
CARTA NON PLASTIFICATA:
La utilizzo quando non ho piú rametti per accendere il camino.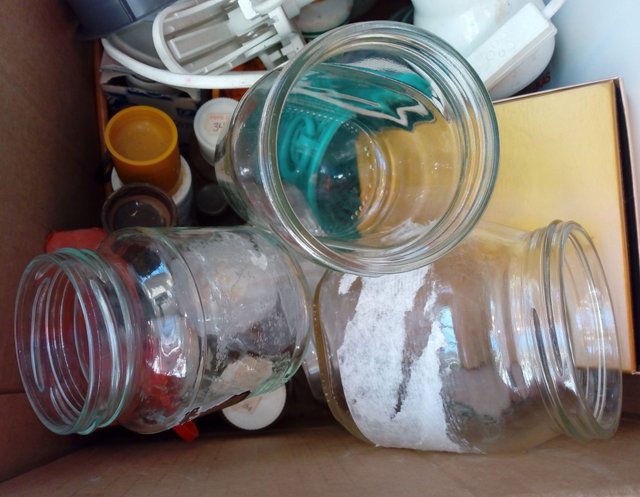 I hope this post will be useful, and thank you for following me :-))))
Spero che questo post possa esservi utile, e grazie per seguirmi :-))))