FINISHED PORTRAIT OF LISSY AND JULIE / RITRATTO FINITO DI LISSY E JULIE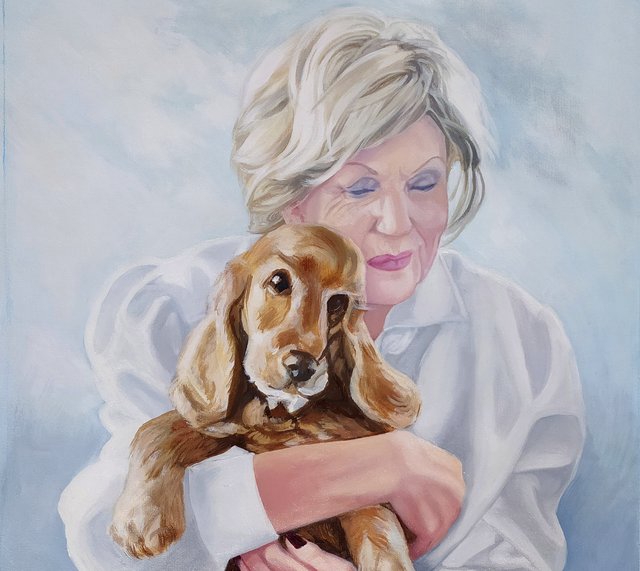 Hello, dear friends,
excuse my long absence,
but I'm taking advantage of the quarantine to fix the things I've been supposed to do for four years...
I hope you all are well, including your families and friends.
In the meantime, I also finished the Lissy and Julie painting.
I'll have to wait some more time for delivery, but I've already jumped on the next project :-D
Here you can see the development of the painting since the last post.
Ciao cari amici,
scusate la mia lunga assenza,
ma sto aproffittando della quarantena per sistemare le cose che dovrei fare da quattro anni....
Spero che state tutti bene, incluse le vostre famiglie e amici.
Nel frattempo ho finito anche il quadro di Lissy e Julie.
Per la consegna dovró aspettare ancora diverso tempo, ma mi sono buttata giá sul prossimo progetto :-D
Qui potete vedere lo sviluppo del quadro dall' ultimo post.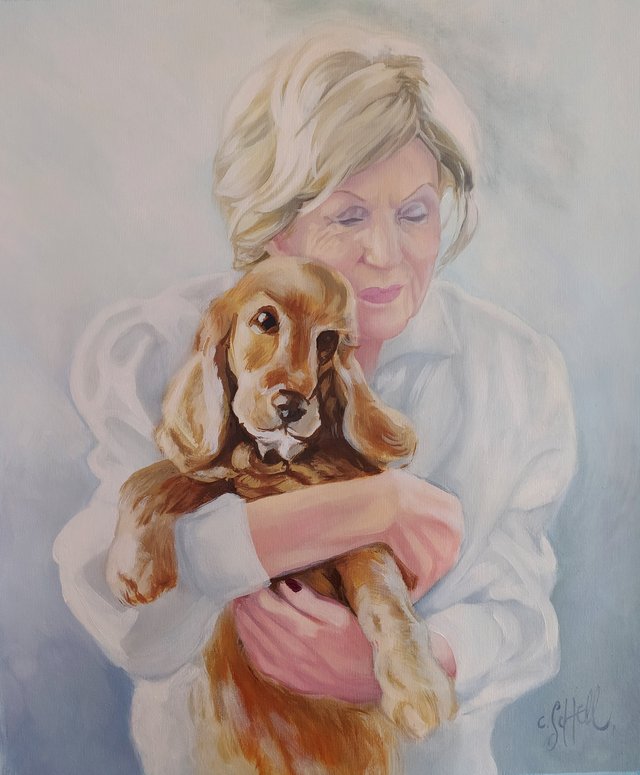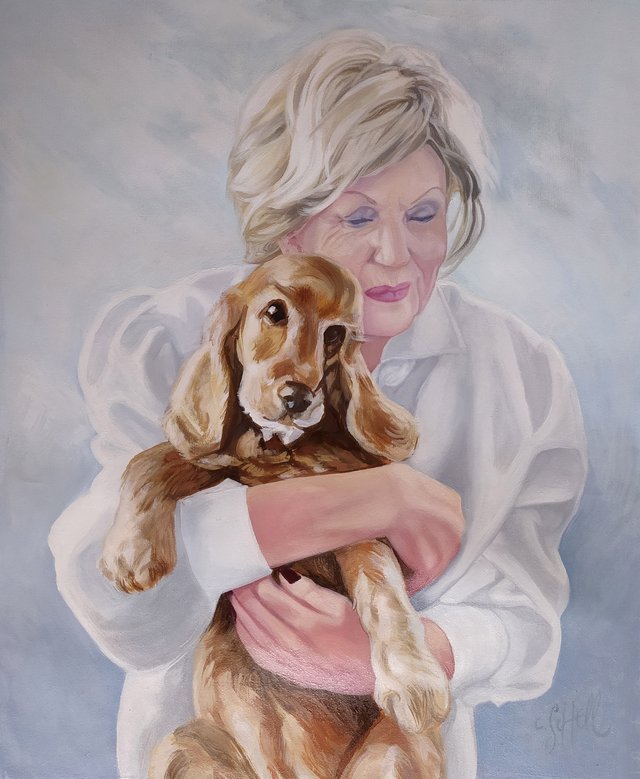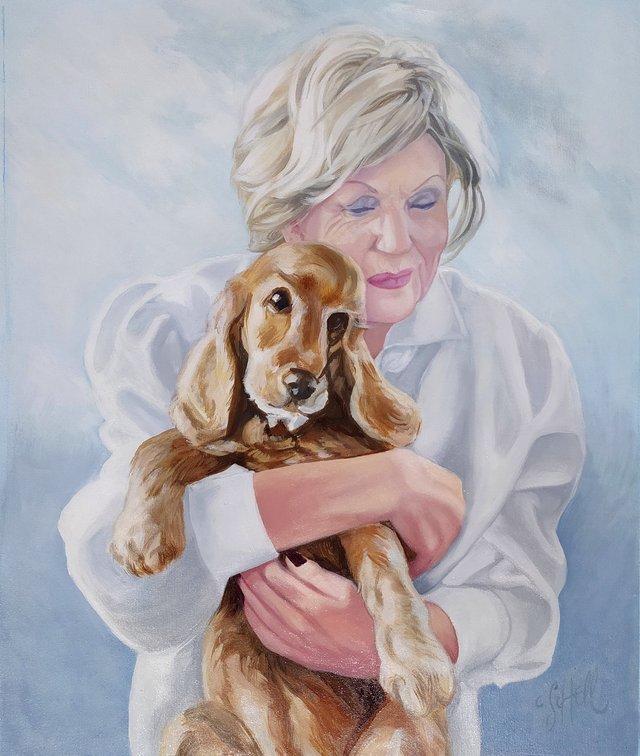 The dimensions are 50/60 cm and the technique is oil on canvas.
I hope you like it and thanks for following me :-)))
Le misure sono 50/60 cm e la tecnica é olio su tela.
Spero che vi piaccia e grazie per seguirmi :-))))