Doppio Quack
Double Quack
Doppio Quack [ITA/EN]
ITA
Sinceramente non mi piacciono i pennuti, ma quelle papere erano simpatiche ed erano anche molto curiose.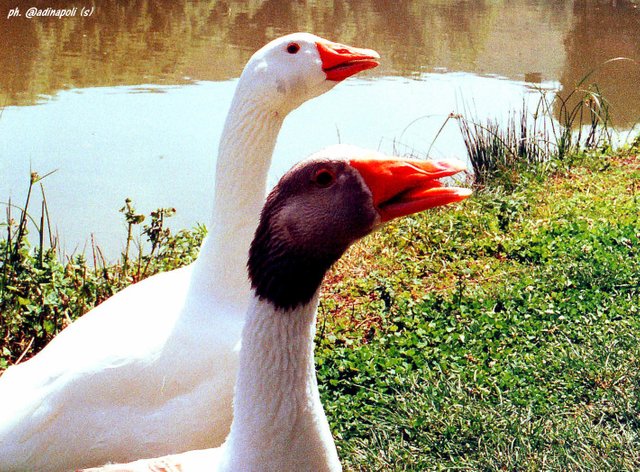 Quando ho scattato la fotografia ai due palmipedi mi trovavo in una vasta tenuta piena di piante, animali da cortile e piccoli laghi. In alcune vasche colme di acqua venivano allevate le trote e le anguille per il ristorante presente all'interno della stessa azienda. Ricordo anche che la sala da pranzo era stata allestita dentro una grotta naturale.
Sono passati molti anni ed ho visitato altre aziende agricole, ma raramente ho trascorso una giornata in un ambiente altrettanto piacevole.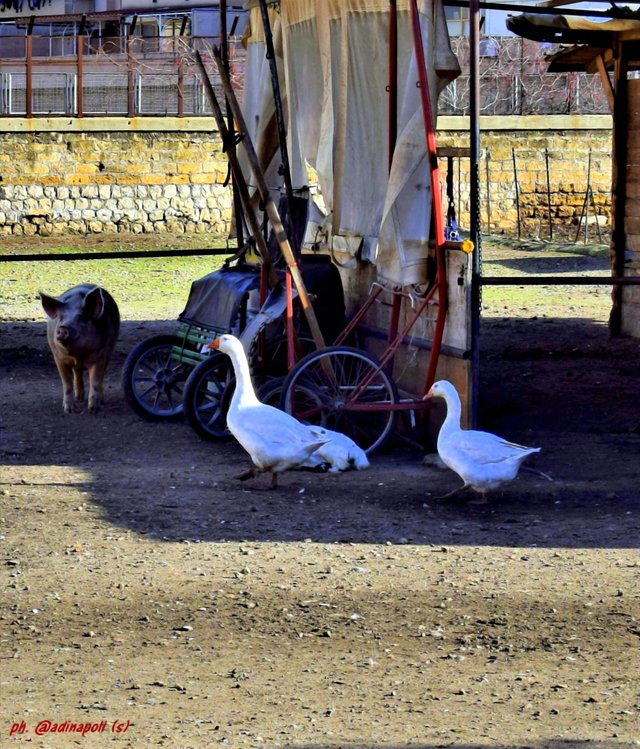 Testo e fotografie di @adinapoli (s)
Le fotografie appartengono all'autore.

Double Quack
EN
Honestly, I don't like feathers, but those ducks were nice and they were also very curious.
When I took the photograph of the two palmipeds I was in a vast estate full of plants, farmyard animals and small lakes.
In some tanks filled with water, trout and eels were bred for the restaurant within the same company. I also remember that the dining room had been set up inside a natural cave.
Many years have passed and I have visited other farms, but I have rarely spent a day in an equally pleasant environment.
Text and photos by @adinapoli