This is a post virtually copied from my comment yesterday - I had to do a post for the competition. (yup I'm after the money! lol)
My comment didn't qualify as an entry, however.
So here is the post - hopefully cheetah won't hunt me down and eat me! lol
I like eating meat!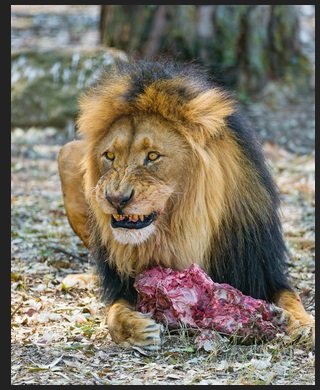 Having grown up in a farming and butchering family, and I see it from the bloody end, so to speak.
I will happily kill my own meat, and eat it . And fish to.
Eating meat you have killed yourself always tastes much nicer. It's a primal thing.(maybe.)
I have killed an eaten chicken, turkey, lamb, rabbit -and lots of different fish types.
Yes, an animal hurts when you kill it, but I see no issue with this.
Every animal that has ever killed another animal has inflicted pain.
Pain is not amorally abhorrent.
It is life.
Conflating inflicting pain is somehow an immoral act when obtaining sustenance goes against every law of nature, and is a non logical argument.
We are products of nature, not separate from it.
It makes logical sense to eat meat.
(from a calorific, mineral, and saturated fats intake perspective. )
I am unable to give you many reasons, as it would exclude me from the competition.
I'm not here to justify eating meat - I'm here to win the competition.
(Factory farming is unnatural and unnecessary. This has more to do with corporations and profitability than eating meat.)
Eating meat (without injected hormones) is a primal activity - and maybe more important for males than females ..?
(a testosterone precursor?- I don't know, tbh)
Again, I would love to give you some evidence to support this, but would exclude me from winning the competition.
Without using the 'P' word - It is a chemical fact the animal flesh contain all essential -complete - amino acids. (as opposed to incomplete amino acids). There are chemical differences, and there is no avoiding that.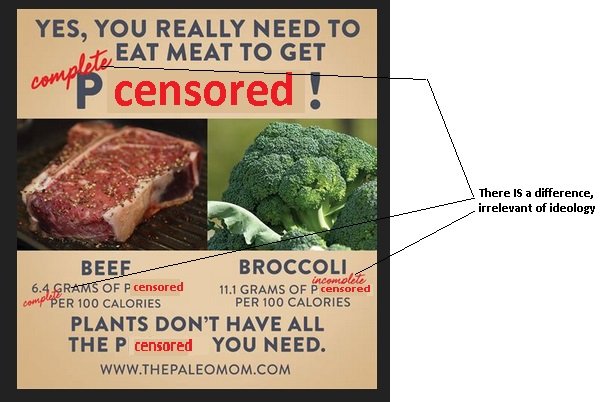 Some complete amino acids are not available in non flesh (or egg) substances.
Flesh based amino acids are much more compatible with the human body (or any meat eating mammalian body).
I would love to go on - in the many different aspects of this- but the rule restrictions stop me from doing so.
(I'd love to continue this discussion - without one arm tied behind my back... - if I win! lol)