Israel Election Results March 23 2021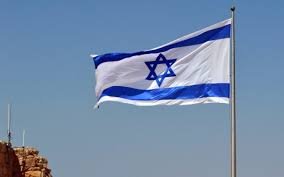 I have been trying to make sense of the initial results coming in from the 2021 Israel elections since the polls closed, and readers might find the following information interesting...
As the number of seats in the Knesset elections depends on the percentage of the vote, here are some percentages:
3.25% Electoral threshold below which a party will get no seats.
3.34% 4 seats
4.17% 5 seats
5.00% 6 seats
5.84% 7 seats
6.67% 8 seats
7.50% 9 seats
8.34% 10 seats
9.17% 11 seats
10.00% 12 seats
10.84% 13 seats
11.67% 14 seats
12.50% 15 seats
14.17% 17 seats
15.00% 18 seats
20.00% 24 seats
24.17% 29 seats
25.00% 30 seats
I'll stop there, as most of the small parties will get less than 10% of the vote, and the larger parties are going to get upwards of 15% so you can figure it out from there.
You can follow the current vote count at the CEC (Central Election Commission) website:
https://votes24.bechirot.gov.il/
Projected number of seats based on percentage of vote as of 25/03/2021 19:54 (grouped in blocs - right and left)
Right wing bloc: 59 seats
(52 seats if Yamina is excluded as their inclusion is conditional on United Arab List not being included)
Likud: 30 seats
Shas: 9 Seats
United Torah Judaism: 7 seats
Yamina: 7 seats
Religious Zionism: 6 seats
Uncommitted parties:
Blue and White: 8 seats
Yisrael Beiteinu: 7 seats
New Hope: 6 seats
United Arab List: 4 seats
Left wing bloc: 36 seats
Yesh Atid: 17 seats
Labor Party: 7 seats
Joint List: 6 seats
Meretz: 6 seats
My results above are based on figures released on the Jerusalem Post website.
https://www.jpost.com/israel-elections
(Please note that the number of seats may not match the CEC percentages for every party, as the CEC percentages are based on a total that includes parties not eligible for seats (those that didn't make the threshold of 3.25%).
When the final total is calculated the CEC website will display the number of seats.
Please also note that the right wing bloc centred around Netanyahu and Likud is not yet set in stone as there seems to be a conflict with Yamina whose leader Naftali Bennett says it won't participate in a government with the United Arab List, which currently meets the threshold and is rumoured to be willing to join Netanyahu's coalition.
Whether the United Arab List remains eligible for seats in the final count remains to be seen, as there are 400.000 votes yet to be counted, which represents 10% of the total vote.
(Edit 26/03/21: The United Arab List remains eligible for seats after the final count but has lost 1 seat, while the left wing Meretz party has picked up an extra seat.)
Update May 5, 2021: Benjamin Netanyahu, having failed to form a government, has handed the mandate back to President Rivlin as of 10 minutes to midnight on May 4, and today, President Rivlin has given the mandate to Yair Lapid of the Yesh Atid party, who has promised to form a government as quickly as possible.
https://www.jpost.com/israel-news/rivlin-to-meet-lapid-bennett-as-consultations-begin-667245