ISOPLINK:A BLOCKCHAIN ENABLED JOB SEARCH & RECRUITMENT PLATFORM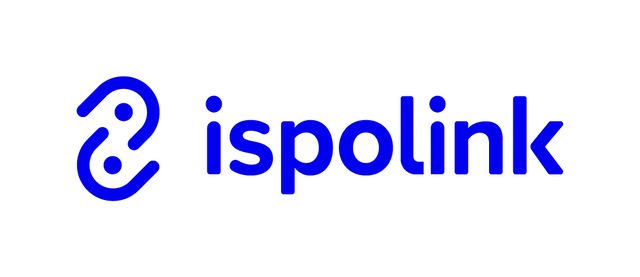 Job interview and job recruitment, they are saddled with responsibility of getting the best hands for the job, this can be very tasking because it's not an automated process and the applicants are in thousands, the lack of automated & transparent systems for job recruitment creates alot of challenges for not just job seekers but also the organizations because most job seekers do not get the exact job match for their qualifications and employers on the other hand do not also get the best of hands for the job despite the huge cost and time incurred. The need for an automated system that will facilitate the recruitment of qualified personnels at minimal cost and timely manner prompted the creation of the blockchain enabled isoplink platform.
MEET ISOPLINK
The isoplink platform is no doubt a new cutting edge platform with automated features for facilitating job search and recruitment processes by leveraging on blockchain power and artificial intelligence (AI), with isoplink the best of hands are recruited for the job, recruitment processes are less time consuming and highly cost-effective. Isoplink is poised towards transforming the erstwhile obsolete and very cumbersome processes of recruitment using a blend of distinctive blockchain features to attract the best of talents, as an employer it's very possible to now find loyal and dedicated employees with an undying penchant for the organisations career prospect's and value propositions. The platform is solely reliant on the combined powers of artificial intelligence (AI) & blockchain technology.
DISTINCTIVE FEATURES OF THE ISOPLINK PLATFORM.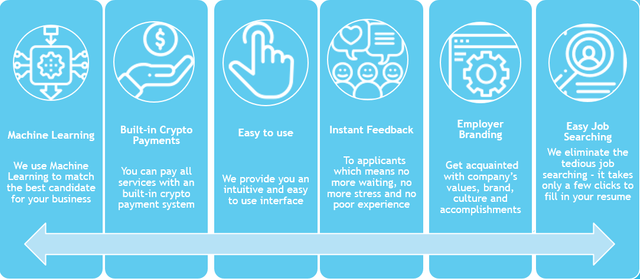 The following tools have been carefully designed and embedded in the platform, this tools are:
(1)EASED PROCESS OF JOB SEARCH: searching can be very frustrating if it's tedious, with isoplink you are just a few click away from funding what you want.
(2)REDUCTION IN RECRUITMENT COST & TIME: The accumulated cost of posting jobs offers on websites and carrying out recruitment could be very expensive, but will the accelerated transmission speed more candidates will be reached within the shortest possible time.
(3)EASED ACCESS TO BRAND OPPORTUNITIES: this reduces traffic and makes candidates become fully abreast with brands value propositions and modes of operations.
(4)TOP-SPEED INTERACTION PROCESS: isoplink has a very easy line of communication that makes it easy for employers to reach applicants via phone calls, instant messaging, website call to action etc.
(5)IN-BUILT CRYPTO PAYMENT OPTION: the isoplink token is the platform utility token and is an ERC-20 token of ethereum standard, all payments are processed within the ecosystem using the isoplink token.
(6)EASED CUSTOMIZATION: Every organization has it's most cherished value proposition, gains, strengths and prospects, with the customizable page it's completely easy for user to become not only familiar with everything their is about an organization.
ISOPLINK TIMELINE OF EVENT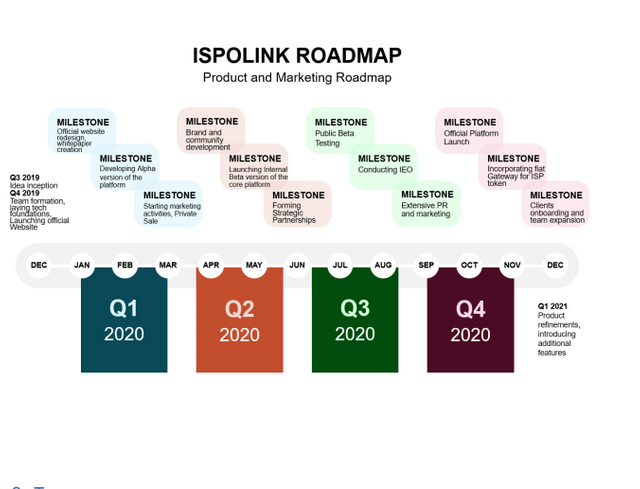 CONCLUSION
Isoplink stands out as the best platform that accommodates job seekers and job givers, it's puts out all erstwhile obsolete system and using blockchain peculiarities and artificial intelligence (AI) for user best experience, isoplink is a simple but highly robotized & sophisticated to offer superior services above it's equal. Apart from improving the experience of job seekers/applicants, isoplink also changes the old methods of enrollment so as give high levels results and productivity for all parties in the labour force.
For more information:
Whitepaper: https://ispolink.com/assets/Ispolink_Whitepaper_v1.pdf
Website: https://ispolink.com/
Telegram: https://t.me/ispolink
Author:
Bitcointalk username: Ajprotocol
Bitcointalk profile link: https://bitcointalk.org/index.php?action=profile;u=2539305