Eid al-Adha which will be held in the world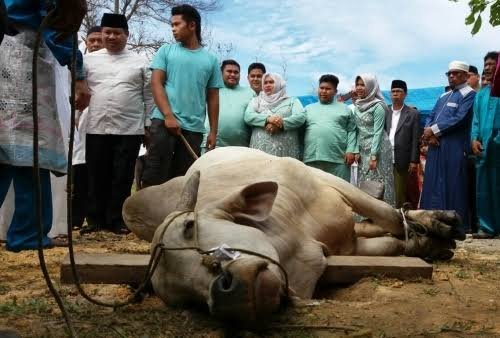 Eid al-Adha is an Islamic holiday celebrated as a national holiday in Indonesia. This feast day is also known as Hariban Kurban. Eid al-Adha is commemorated every 10th of the month of Dhul-Hijjah, which is the last month of the Hijri year in the Islamic calendar.
The highlight of the Eid al-Adha celebration is a great meal where all Muslims can participate. The menu of food served is goat meat as a symbol of the sacrifice of the Prophet Ibrahim to Allah SWT who ordered him to slaughter his son Ismail and replace it with a goat. On the feast of Eid al-Adha it is also advisable for a Muslim who can afford a cow or a goat to donate a goat or a cow.
The sacrifice of beef or goat is then divided into three portions. The first portion is distributed to family members who have sacrificial animals. The second portion, given to relatives or relatives, and the third portion is distributed to families who can not afford to buy sacrificial animals.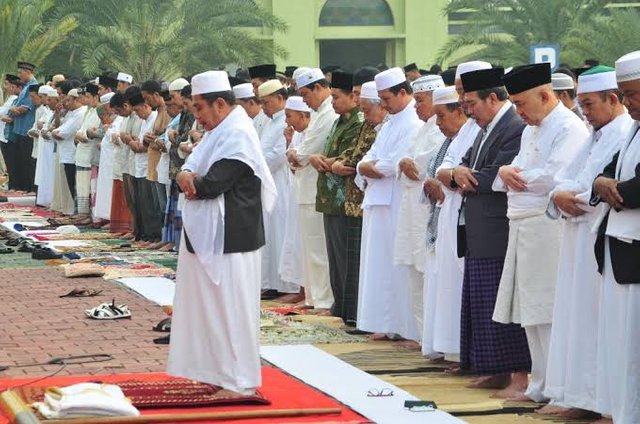 On the morning of the feast of Eid al-Adha, Muslims perform a prayer service performed before sunrise. Then, continued by performing Eid al-Adha prayers at the Mosque just as the sun is shining on the highest peak in the sky. Eid al-Adha is an official holiday for Muslims so it is commemorated by Muslims with traditional Muslim dress in worship at the Mosque.
Sources of images:
Https://goriau.com
Https://bersamadakwah.net
Posted using Partiko Android