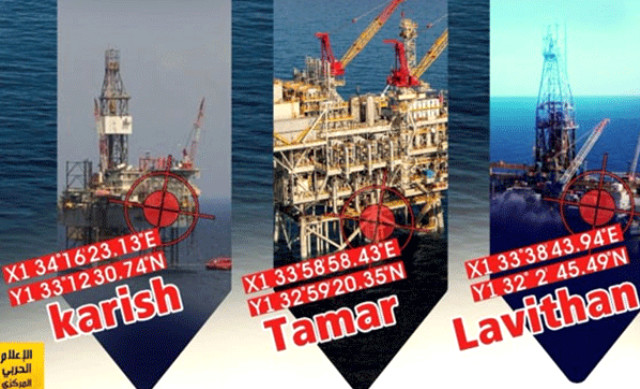 Israeli Prime Minister Netanyahu threatened Iran with a JHA, which they had dropped in the past. Iran has responded to this quickly.
http://www.dailymotion.com/video/x6f119c
IMAGES SHARED
The location information and images of the important centers of Israel of the Iranian military headquarters were shared from a channel close to Iran Hezbollah and the Revolutionary Guards.
Hasan Nasrallah's speech ended with both visual and video footage. The writing in the video did not escape the attention of the Israelis to use Hebrew statements.
REGIONS WITH CRUCIAL IMPORTANCE
The places where Iran settled on the target board of the video were Karish, Tamar and Leviathan. These areas have not escaped the careful attention of natural gas fields with vital preservation for Israel.
Iran thinks that Iranian Prime Minister Netanyahu has given Iran's response to the demonstration of parts of the IHA belonging to Iran at the Munich Security Conference