IPhone X is coming Welcome to 2015.. Marketing is key, not value.
When an old school company with US government support comes out with new features, you re phone had 2 years and you pay for it.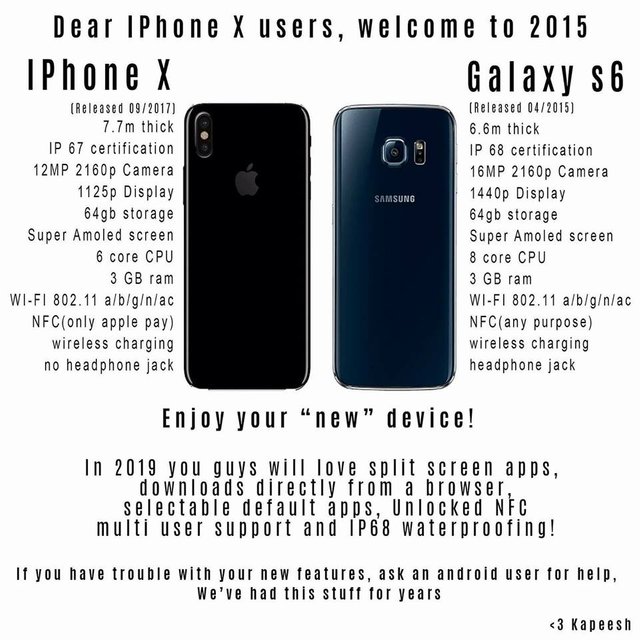 And now you're probably wishing you didn't pre-order. Understandably.
iphone is king of marketing but you weren't going to buy it for it's feature or abilities you wanted it to be one of the cool kids but really you're taking a step back in time. Enjoy your iPhone X. I will enjoy you having it more.