I don't think iPhone even needs an introduction. I actually need an introduction on myself to be writing about the most valuable company in the world and it's rockstar, the iPhone.
On this date, 29th of June 2007. The first ever iPhone hit the stores in the U.S. And the man, Steve Jobs officially started changing the world.
How was the first iPhone?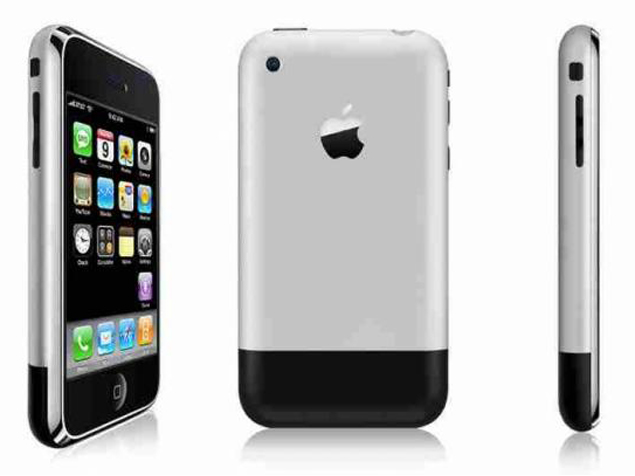 Starting price $499.
Hardware -
First Multi-Touch touchscreen: Steve Jobs had imagined the idea of typing directly onto the screen in 2005. In two years and with the collaboration of AT&T, his engineers created the first ever iPhone and revolutionized the way smartphones were meant to be.
320 x 480 resolution, 3.5 inches display.
2-megapixel rear camera.
4GB of storage and 128 RAM with 412 MHz processor speed.
Battery size was 1400 mAh which lasted about a day.
There was NO 3G! While other smartphones were dropping 3G like nothing, iPhone only had the 2.5G connectivity.
Software - OS X
What it had: Muti-Touch gestures, Safari browser, Youtube, iTunes, text messaging, HTML email, and visual voicemail. GPS was there, but I don't know about that 2.5G connection with it. Do the maps even load!?
What it DIDN'T had: It didn't had any APPS! You couldn't copy paste and no MMS.
The current generation iPhone. iPhone 7.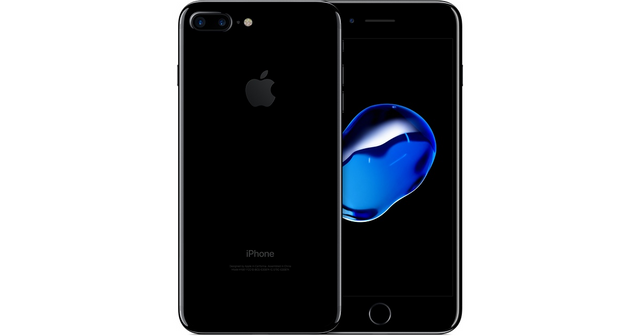 Starting price $649.
Hardware-
Force Touch- The latest innovation with the iPhone.
1334 x 750 resolution, 4.7 inches display.
12-megapixel rear camera.
32 GB, 128 GB, or 256 GB storage.
2 GB of RAM, and 2.34 GHz (quad core) A10 Fusion processor.
Battery size is 1960mAh which lasts about 1 and a half day.
3G and LTE.
It's also water-resistant, there's fingerprint sensor and they took out the headphone jack!
Software- iOS 10, (iOS 11 is currently beta testing and won't be out until this Fall, so we will be only looking at what's available on this date of the year.)
iMessages- In the messages, you can add digital ink, stickers, invisible ink, bubble effects, tapbacks, and more emojis than ever. Message replay function.
Phone- Can warn about possible "spam" incoming calls, transcriptions in visual voice mail, the algorithm is based on your most frequently contacted user.
Home app- An app that connects all of the home devices, like lights, alarm, locks, blinds, etc.
Apple Music- New tab replaces Browse, and there's now lyrics for songs.
Photos- It edits photo albums for you automatically. You can create your own mini-movies filled with videos and photos.
SIRI!- Talk to Siri normally without sounding like a robot. There's third party apps integration with Siri now like Whatsapp, Uber, WeChat, etc. On the keyboard, Siri suggest locations, appointments, addresses, etc.
Improved 3D-Touch.
You don't have to leave the homescreen for quick replies and reads with improved lockscreen notifications.
Just pick up your phone and it will wake up with Raise to Wake.
Improved TV app and camera settings.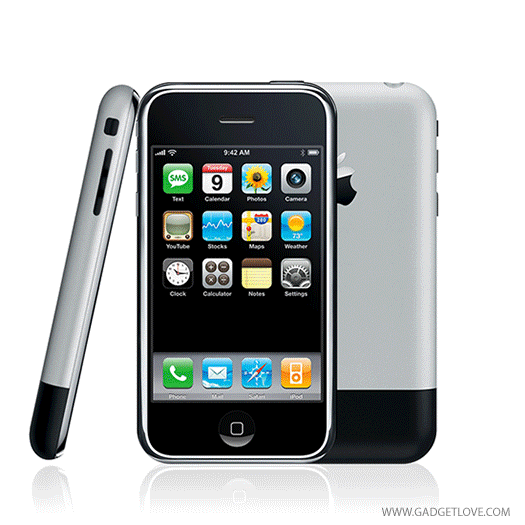 As you can see guys, iPhone has come a long way and we can't even imagine what it will look like in the next 10 years!
For their 10th anniversary, they are talking about bringing a completely redesigned iPhone by the end of this year, probably named 'iPhone 8'. It will cost upwards of $1000. With the rumors of a bezel-free display and better than ever features, I am sure it will be completely worth it!
BTW, if you would like to buy the iPhone 1 as of right now, it would cost you upwards of $4000. It has become one of things to look back in history which will only grow in value.
ps- I didn't talk about the iPhone 7 Plus, because it's a clone of iPhone 7 with a little added featues. I wouldn't consider it a flagship, but a derivative from the flagship iPhone 7.
This was a comparison between the first iPhone 1 and current iPhone 7. Of course there had been hella upgrades and features in the middle. But they are out of scope for this post.