Unboxing the iPhone 7 Plus
Counting my new iPhone 7 Plus, I have had four iPhones over the years. I had an iPhone 4, 5, 6, and now the 7 Plus. I know that iPhones are expensive, and that they are not as cool to the average computer geek as an Android phone, but I like the fact that I most don't have to mess with it. I play around with software all day long. When it comes to my phone I just want it to work.
Technically, this isn't an "unboxing" because I received the phone and opened it yesterday. I was too intent on getting it set up to remember that I wanted to write a review. The first thing I did with it was get a case. I'm paranoid, and the case I chose is supposed to protect against drops of up to 10 feet.
What's in the Box?
So, a bit belated, this is what was in the box.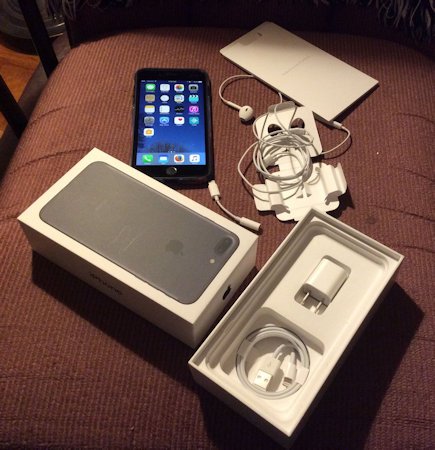 It's a pretty typical iPhone package. There's the phone (of course!) and the accessories. You can see the charging cable and plug in the box, the earbuds and right there in the middle, that tiny little cable is the adapter for use with "old fashioned" headphones. Since I am lucky enough to have a pair of Bluetooth headphones, I probably won't be using the adapter, but my son couldn't wait to try it and he says that it works quite well.
Here's a shot of the end of the phone. In place of the old headphone jack, there is now a speaker. This iPhone is stereo. I have to admit that the sound is better, but the speakers are still on the bottom of the phone.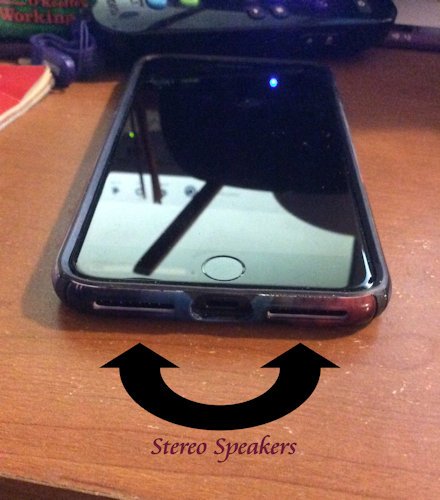 Does Size Matter?
My old phone is an iPhone 6 while this is 7 Plus. Why did I get the larger one this time?
When I compared screen resolution for the two iPhone sizes, I was immediately attracted to the Plus because it has a resolution of 1920x1080. Full HD? Yeah, I'm there. By contrast, the iPhone 4.7" has a resolution of 1334x750. Still pretty good and, I think it still counts as HD, but wow 1080?
Another attraction for me is that the Plus has two cameras and a 2x optical (10x digital) zoom. It can take wide-angle as well as telephoto pictures.
Here are the two phones side by side for size comparison.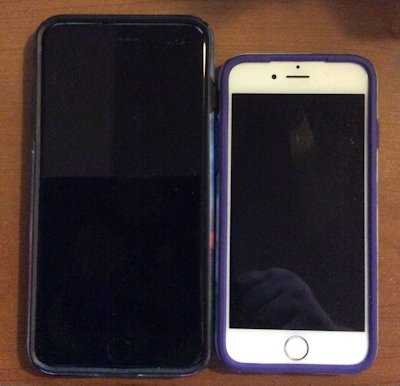 So how do I Really Feel?
There are quite a few things I like about my new phone:
The larger screen is easier on my eyes.
When you take a selfie, not that I take a lot of them, it now lights up the screen when you are in low light. Not exactly a flash, but close enough.
It feels faster, even though it has the same apps on it as the old one. It could be because it has twice as much storage, and therefore there is a lot more free space.
There is one thing I'm not nuts about and that is the new Home button. There are three settings you can use, but I don't particularly like any of them. It feels mushy. Other than that, I'm a pretty happy camper.
Oh, and in case you're curious, here is a picture of the back so you can see the cool case I bought.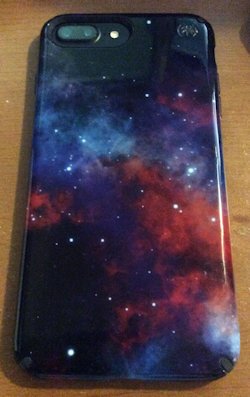 ---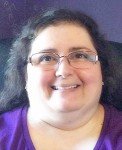 Who is Irene P. Smith? I am an author, programmer, and web designer. A former Contributing Editor to PC Techniques Magazine, I have written about computers and programming since 1989, and began publishing fiction in 2003. My home is in New York State, along the Delaware River, where I live with my husband and son.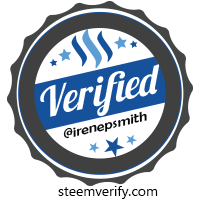 You can also find me elsewhere on the web:
---