What is IOTEX?
Iotex aims to be the next generation in IoT technology! They want to provide a Blockchain that is capable of connecting the physical world, such as dAPPS and devices to the block chain.
The problem they are trying to solve?
Even if we wanted to to reach mass adoption with blockchain an IoT technology right now. We cannot, because the technology does not exists yet. An IoT blockchain must scale into the millions of TPS (transactions per secound), if it is going to be under heavy load.
With Iotex's solution "blockchain in blockchain"it ensures privacy and avoids leakage of IoT information. Iotex will have an elastic type blockchain that will scale as required in a cost effective manner. They will also have the potential to build smart contracts an autonomous control of devices. These are all things that will be in high demand as we move towards the smart economy and IoT generation of technology's. Iotex are positioning themselves perfectly to take advantage of the emerging market growth.
Interoperability of IoT devices
Internet of things is a complex world of devices, it will be necessary to have a purpose built blockchain!) that can increase scalebility, reduce costs and secure privacy, this is the Trilemma situation that faces block chain today.
[trilemma.png](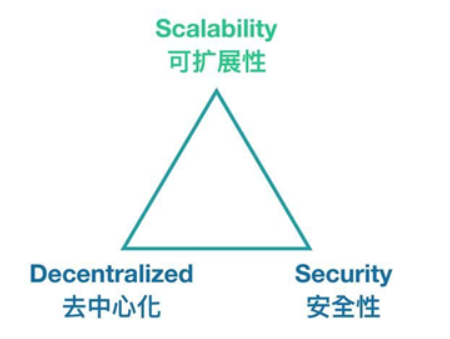 They will have a 2-chain blockchain system, that will compose of a root chain or main chain. As well as sub chains, that can run along side each other while maintaining privacy and interoprability.
This cross chain architecture will utilise a new PoS (proof of stake) consensus mechanism, that will have instant block finality using verifiable random function. Instant block finality is something we are yet to see in the crypto space. This is something exciting to watch out for in the future.
Future of the sharing economy
Iotex will be a multi-purpose built block chain, that will consist of:
Device Identity
Supply Chain Logistics
Smart Home
Sharing Economy
dAPPs
Autonomous Manufacturing
Cloud
This is just a small list of some of the applications this technology could be used for, but as the industry grows the use case is truly unlimited. Iot Technology, is the future.
If you would like to know more about IOTEXS mission you can find out more by following them on their social media links an medium page ive linked below.
Thanks for reading
Telegram: https://iotex.io/telegram
Twitter: https://twitter.com/iotex_io
Medium: https://medium.com/iotex
Linked In: https://www.linkedin.com/company/13617896/
Reddit: https://redd.it/7lzeym
Email: [email protected]
Your unique IoTeX hash id is:
zuWsw