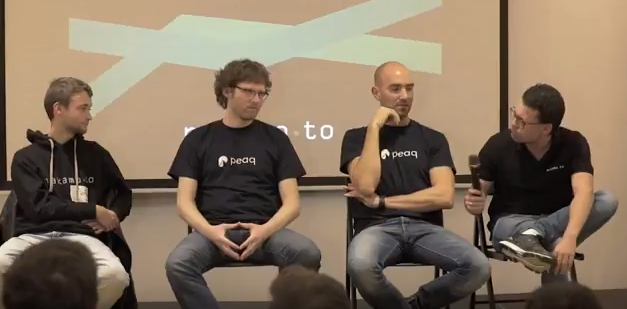 Interesting news for IOTA and the Tangle today as Nakamo.to announce their new Peaq platform and Token Framework for the IOTA Tangle.
I've been waiting a while to see what nakamo.to have been working on for the Tangle. There's been a lot of mystery behind their project so this is an exciting development for the world of IOTA. Soon you'll see Tokenized platforms similar to Eth's ERC-20, but with the many advantages that the Tangle brings to the web... namely:
No Transaction Fees
Quantum Computer Protection
No Mining
Rapid Transactions
Massive Scalability
You can learn more about the new token framework and Nakamo.to's project in the below video:
"The phrase 'the next big thing' has been thrown around a lot over recent years, so much so that it's lost its edge. Investors understand the cryptoworld a lot better nowadays, and to be dubbed the real 'next big thing' would take something truly revolutionary. Something new and exciting, that could bypass the drawbacks of blockchain and push Distributed Ledger Technology to the peaq (https://www.peaq.io) of its potential.
The nakamo.to (http://www.nakamo.to) team have been hard at work for many months to make all of this a reality.