ECHARGE PRE-ICO, IS IT REAL?
I stumbled on a pre-ICO, that claims to have a working product of Electronic Car Chargers in over 100 hotels, throughout Germany and Austria. I was hoping someone had some information, and if it's legit, if there are any realities this could be a worthy investment.
*I have a few things of note below, from their website.
***Please know this is in no way financial advice, is not intended to be, nor am I apart of eCharge, or it's team in any way. I live in the USA, just looking for more information about the project, if anyone had any.
I hope I am not endorsing, nor do I intend to. Just trying to be informative, and get some other opinions, more importantly.
I know there are a number of fake start-ups and scams, so it's best to get more than just my own research, to gather an opinion on a project.
That being said, if anyone finds any reason why this project is a scam, please let me know, I'd hate to be posting about scams, though, like I said, this is ONLY INTENDED AS INFORMATION, in the hopes to get feedback to have more transparency on the project.
THE FOLLOWING IS FROM THE eCharge.io WEBSITE
Credit:eCharge.io
[eCharge work is the first alternative system for easy and cost-effeciant recharging of electric cars and other battery-operated vehicles. It is designed to be globally disseminated through the installation of eCharge stations at hotels, offices, shopping malls, parking lots and other customer-friendly locataions.
Although electric mobility is the future and car manufacturers keep launching new electric vehicles onto the market, no adequate charging station network currently exists.
Especially when you are on vacation, long waits are a hassle, and charging stations are frequently busy, or blocked altogether.
High investments are required for charging technology
Only a few hotels are equipped with e-charging stations]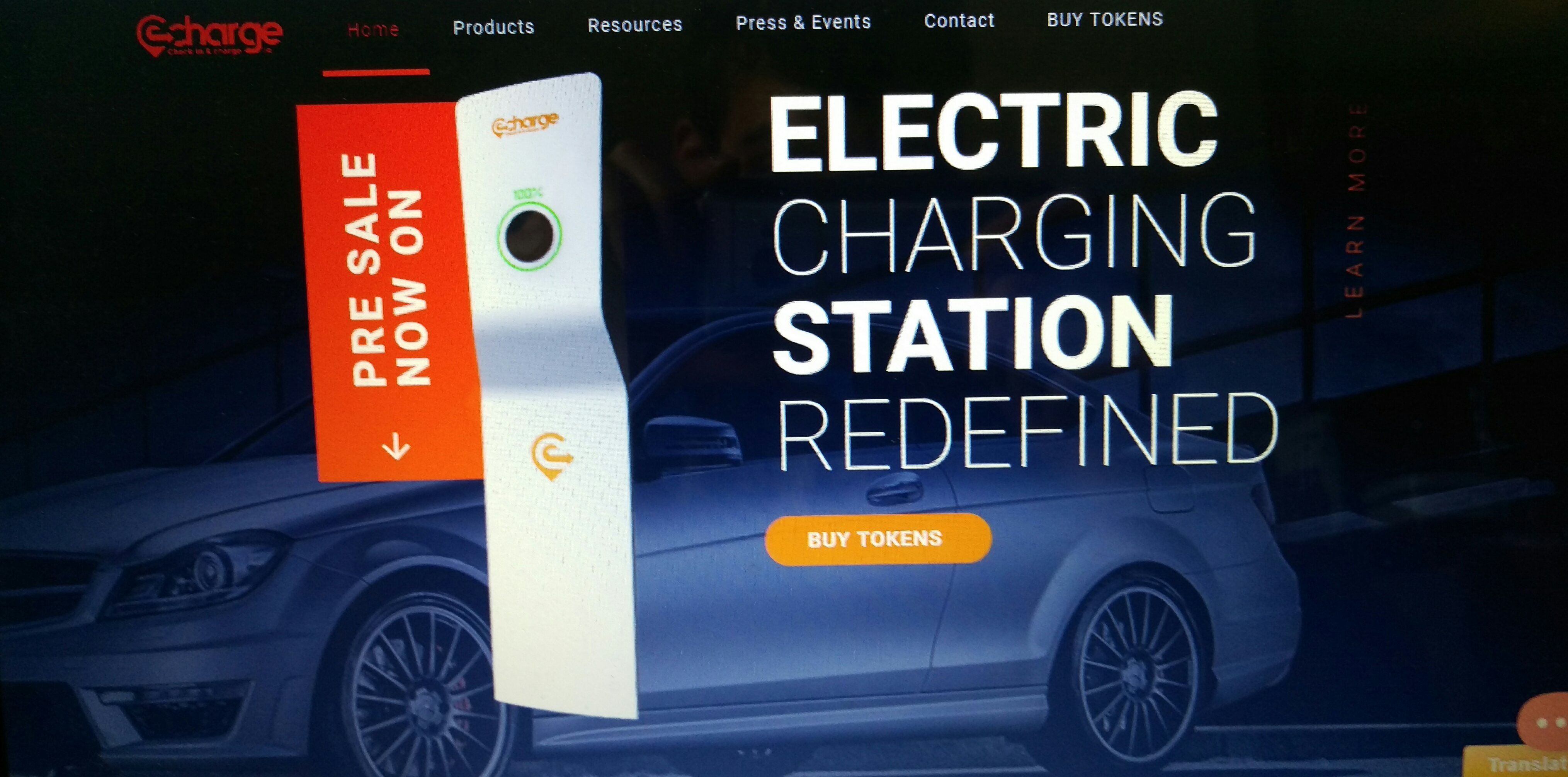 [steemit]http://echarge.io
Credit:eCharge
Now, after looking into the team, it seems to me to be legit. They don't have a great PR team, at least from videos of them at trade shows promoting the ICO. They aren't entering a market that has a lot of users, but that should absolutely grow in time with electric cars. Any input would be greatly appreciated.
Thanks