#Qtum (QTUM) Price Chart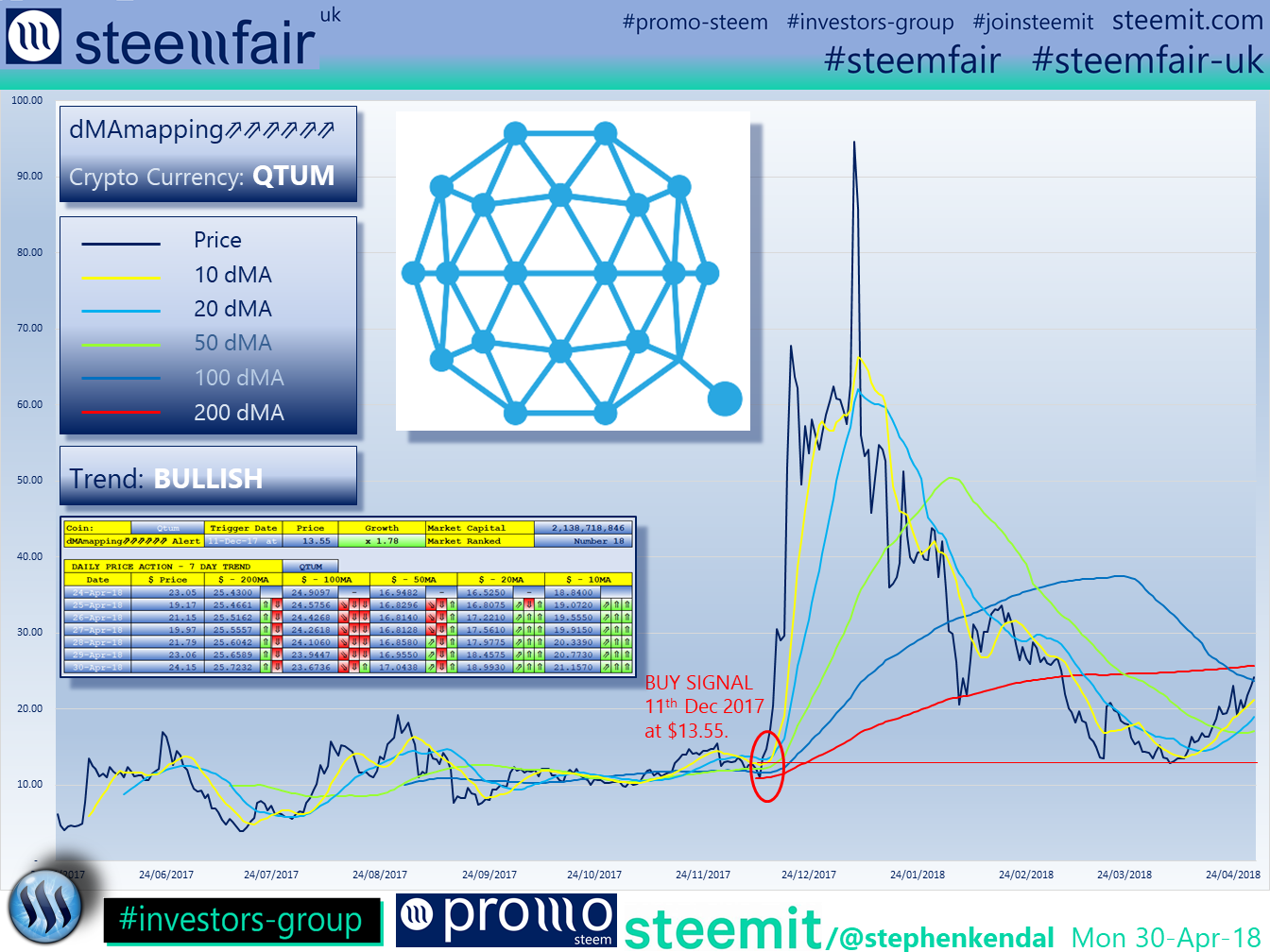 #Qtum (QTUM) #dMAmapping⇗⇗⇗⇗⇗⇗ Screen - 100 Day look back (New Screen)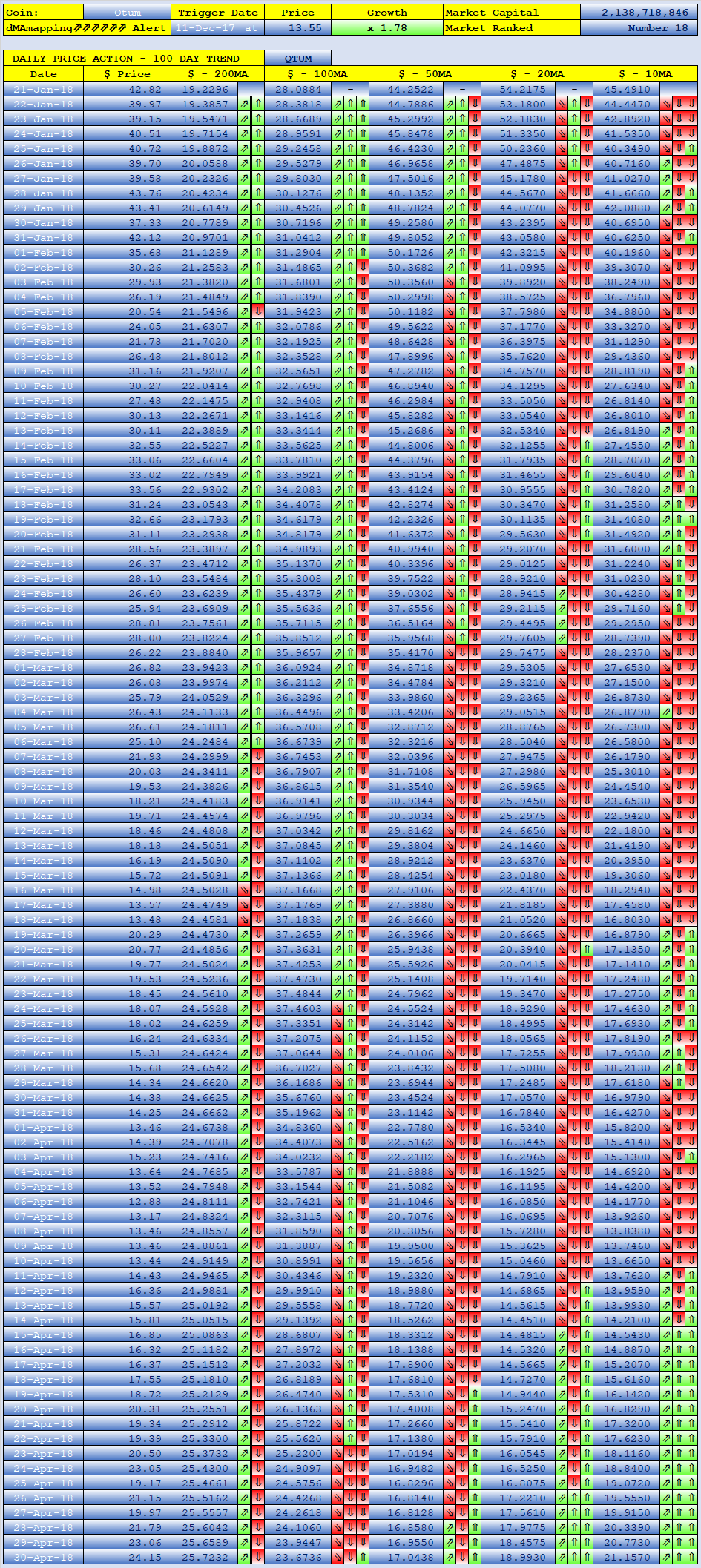 #Qtum (QTUM) Current Price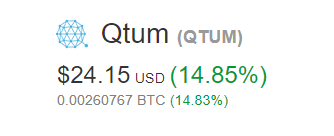 #Qtum (QTUM) Technical Analysis
#Qtum (QTUM) triggered a #dMAmapping⇗⇗⇗⇗⇗⇗ buy alert Signal on 11-Dec-2017 at $13.55.
From triggering the #dMAmapping⇗⇗⇗⇗⇗⇗ buy alert, #Qtum (QTUM) has seen a modest growth of no less than x 1.78 to the current price of $24.15.
Remains bullish.
With a current Market Capital of approximately $2,138,718,846 and Ranked Number 18 in the #CryptoCurrency Market, #Qtum (QTUM) has seen an explosive ride these last 4 months.
We maintain a BULLISH recommendation on #Qtum (QTUM) and will continue to monitor the technical analysis over the next few weeks/months.
Thanks again for reading.
Stephen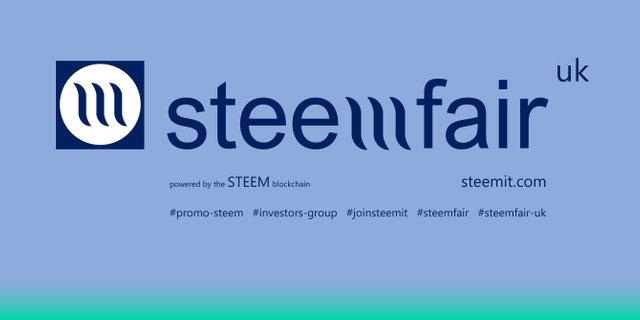 Please feel free to use the #Investors-Group tag for: Stocks, Cryptocurrencies, Commodities and Investment related Blogs.

Disclaimer
Please note that the above information is for educational purpose only and is not to be taken as investment advice. Other Cryptocurrencies are available.
Join the #DeleteFacebook #JoinSteemit campaign.