Junior Miners are trading at a huge Discount!
My fellow Steemians,
Junior miners are trading at an 81% discount to their NAVs (net asset values), while senior miners are trading at a 7% premium to NAV.
The chart below from BMO Capital Markets shows the gap between junior and senior miners.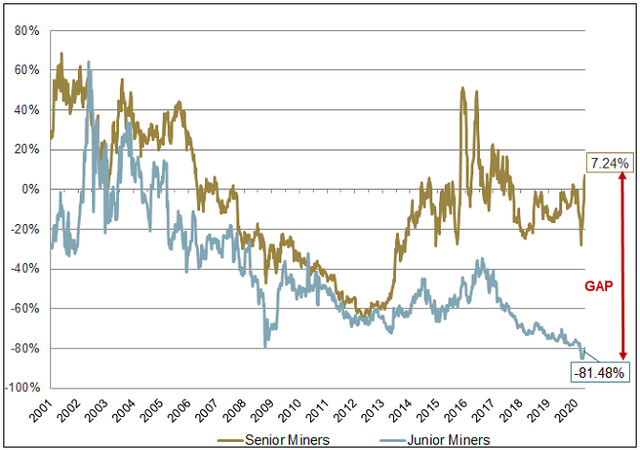 Time to invest in junior mining stocks?
Thank you for reading!