Corporate Profits are in Free Fall!
My fellow Steemians,
The economic situation at the moment is not very rosy. Europe will also most likely be faced with a severe crisis. And it remains to be seen whether the economy will soon be able to rebound again.
Investors are hopelessly hoping for a V recovery.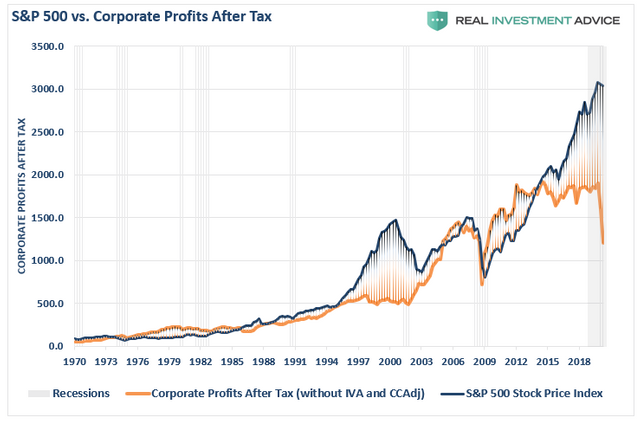 In the US, the situation looks even worse at the moment. Currently, 40 million Americans are without a job at home. American companies are also seeing their profits plummet. For example, the graph above shows that corporate earnings (after tax) have fallen to the lowest level since 2011
The chart also shows that there is often a strong relationship between the S&P 500 index and US corporate earnings. At the moment, however, that connection is hard to find.
Do you also fear a new stock market crash?
Thank you for reading!
https://slimbeleggen.com/trends/grafiek-de-bedrijfswinsten-zitten-in-een-vrije-val/