Venezuela is a beautiful country. I lived in Brazil for many years and a few decades ago the financial situation in #Venezuela was very good, it was one of the most promising countries in South America.
My parents used to travel there at least once a year. They always told me great things about the country.
But after that  a lot of bad choices were made then two dictators took over then the sh*t hit the fan.
Why you should NEVER invest in Petro
Thousand of Venezuelans were surviving thanks to Bitcoin mining since their currency, Bolívar, does not worth anything. With only 1 USD you can buy 103.000 Bolívares in Venezuela's black market, thanks to the hyperinflation that is expected to hit 13.000% in 2018. How awful is that?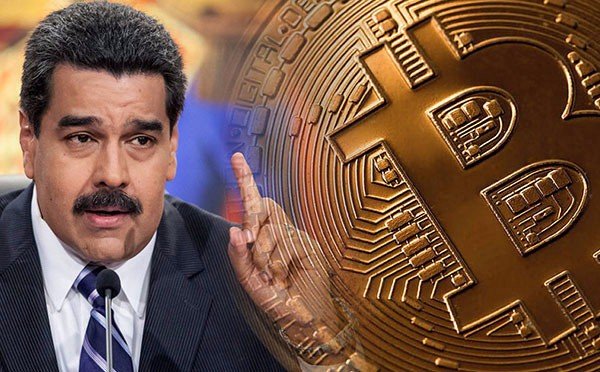 Thousands of Venezuelans were surviving the food shortage and hyperinflation thanks to Bitcoin mining but then Maduro just made all the miners "disappear" all of the sudden. Some are still in jail but most of them are missing.
Instead of helping his people, Maduro made things even worse.
People were killed on protests against his government in the last few years, and we are talking about hundreds of people. Can you imagine that?
So to make money out of thin air Maduro decided to issue a Cryptocurrency "backed by Venezuelan oil". #Petro. Venezuelan government is expecting to raise around 6 billion of dollars with Petro.
Reasons not to buy Petro
Ok, so here's a few reasons:
Hugo Chávez and Nicolás Maduro never gave a damn about human rights, now they want your money so their project of power can survive longer, despite Venezuelans are starving to death.
It is considered the World's most miserable country in the last 4 years. 
You can't even mine Petro. You have to buy from the Venezuelan government. And it's totally centralized. You can't even buy Petro using Venezuela's currency, you have to buy with dollars. So most people from Venezuela won't have access to it.
It is not backed by any sh*t. Seriously, do you believe that?
If a democratic government takes over they probably will cancel the project.
Thousand of Venezuelans are fleeing to Brazil to escape the hell Chávez and Maduro created.
I just wish all the luck to all Venezuelans everywhere. Please stay safe.