Crowdfunding Independent Filmmakers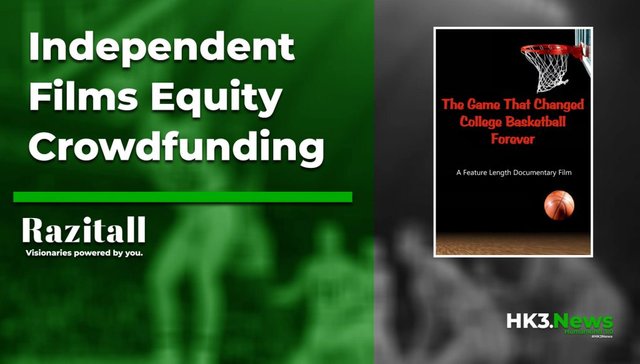 Crowdfunding is so perfect for independent filmmakers, yet it just has not caught on. At this very moment, there is a live SEC regulated crowdfund campaign to complete and distribute a documentary on college basketball by an experienced and award-winning writer, director and producer. Shuaib Mitchel has delivered multiple feature films and this current production is already 90% complete.
You can own a piece of the final product for less than $30.
Check out the article here - https://hk3.news/tech-today/startups/independent-films-destined-to-change-the-game-of-equity-crowdfunding/
Razitall crowdfunding campaign - https://outreach.razitall.com/cellbones
Access the crowdfund campaign here - https://www.razitall.com/pitch/the-game-that-changed-college-basketball