ATTN: Analysts looking to market your work! Alpha test TIMM!
Soon analysts will be able to post their Steem articles on TIMM!
As promised in our announcement the other day, the TIMM blog is now live on our site. While not super functional yet, it's moving along.
As we roll out functionality, we could use some help in testing each feature as it is launched, beginning with how well the interface, posting and payout code is working. It can be tricky dialing in the beneficiary rewards, though TIMM is fairly straightforward in this regard.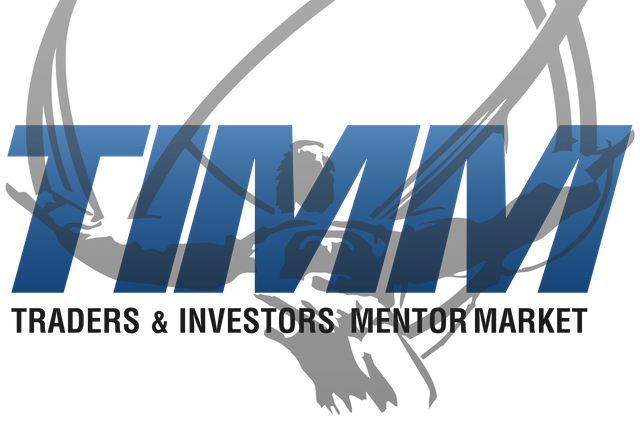 Who this is for
We're looking for five authors to join us in building out the initial product. These five authors will be selected based on desire, content provided, dedication to help get TIMM off the ground and participation. As a reward for your willingness to test TIMM features, you will be provided with Premium Membership privileges.
What does Premium Membership include?
Ability to charge subscription fees to your services
Private blog
Private webinar services
Private chat room
Private forum
More as we roll it out
Full functionality will not be ready for about a month. But we need help dialing in basic features now, so the trade will be mutually beneficial. We need you to help us test our basic membership services first (all of which are included in Premium Membership).
What does basic Membership include?
Steem powered TIMM blog
RSS feed to your TIMM blog
Ability to give and receive tips
Participation in forums
Social tools
Access to charts
Portfolio tracking
We'll explain more about this in an article soon!
How it'll work
Later this week we will have Steem posting functionality working. But, as with so many tech things, it's possible that this won't be working correctly, so we need to test it. That's where you come in.
What TIMM needs you to do is to set up your account and test the features as they roll out. Initially, this will be the Steem blockchain integration. So you will need to post at least two articles a day through the TIMM site so that we can monitor and make sure that all the features are working as they should.
You'll join us in our TIMM Discord server to discuss the features, problems, ideas, etc with the team, providing feedback and helping us to make it what it should be. As we roll out each feature, you'll test it to make sure it's doing what it promises to do. After a month or so of testing, we should have all the features set up and you'll be off and running.
Of course, we'll want to keep you as a tester for future features, so will keep you in the loop as we continue to improve TIMM. But your only obligation is the first round. From that point on, you'll have all the benefits of a paying Premium Member, for as long as the service is available (your benefit will be non-transferable).
What to do
If this sounds good to you, please send the following information to Support ( at ) MentorMarket ( dot ) io:
Links to five of your analytical articles
Your Steem username/s
Links to your website/s
Links to social profiles you currently use
Agreement to participate in alpha testing throughout the month of June
Reason you want to join
Please also post a comment to this announcement signifying that you've emailed us
If you are on Discord, you can reach out to us in our new Discord channel as well.
If you already have services established, this is probably not for you. Except in very rare situations, Premium Members will have a non-compete agreement with TIMM and links to competing services will be forbidden.
What we're proposing
In a nutshell:

Help build TIMM so that TIMM can help you market your skills to subscribers.
Uniting analysts and investors for mutual profit!


Please follow TIMM's voting trail on SteemAuto.