Mining Bitcoin is no longer profitable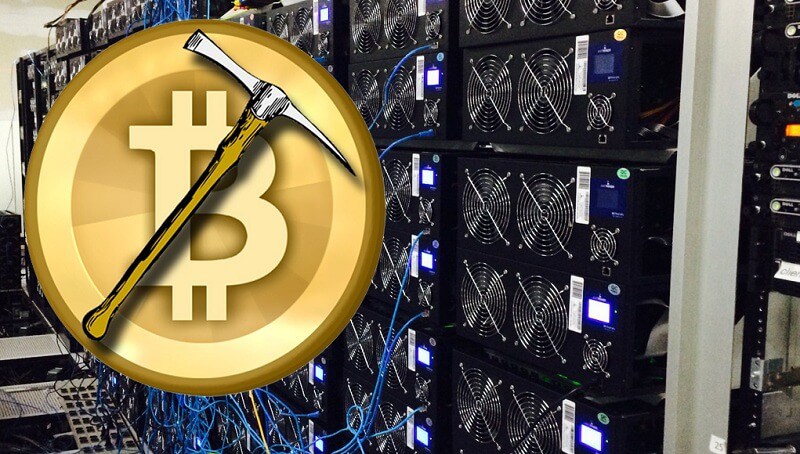 Credit: Bloomberg/AP/Blockchain.org
Bitcoin miners have faced a reckoning as the crypto currency's drastic fall wiped out profits for all but the industry's most efficient operators, according to Bloomberg New Energy Finance.
Bitcoin miners who haven't left the game amid plunging prices may soon find that the well has possibly run dry. Unless you're a company running the fastest rigs bought at wholesale prices - 67 % of all mining power is in the hands of four pools, odds are you are losing money at this point.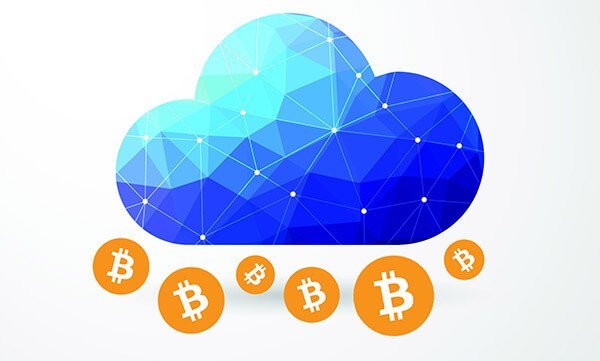 (Cloud mining as well)
The competition among bitmining participants has brought 40 % more mining power online since BTC prices went above $19,000 on Dec. 18. That's resulted in the rebalancing system built into the digital currency making it 51 % more difficult to complete a block.
A 70 % price drop since the green days of mid-to late December has cut profitability to the minimum. With the crypto currency hitting $5,900 on early Tuesday, only the biggest and most efficient can stay above water, but even these are balancing on a razor's edge.
If BTC stayed at its 50-day moving average of $13,200, then the average miner could expect to print $80 per week in profit at current levels of computation (hash rate) and difficulty. This is based on the very generous assumption that a miner is running Bitmain Technologies Ltd.'s Antminer S9 at 13.5 TH/s (retail price $2,320), one of the most advanced systems available, and the set-up is in China at wholesale prices.
Only miners with access to "very cheap" electricity of about 6 cents per kilowatt hour or less can stay profitable after BTC slumped to under $6,000 on Tuesday early morning, said Sophie Lu, an analyst at Bloomberg New Energy Finance in Beijing.
If Bitcoin stays this low for more than a couple of weeks, miners with high operating costs will leave the market, she said.
"There are definitely some miners who are already out of the money," Lu said, adding that the industry's most efficient players can keep going until $3,000.
BTC's meteoric rise to nearly $20,000 last year prompted hordes of new miners/mining companies to enter the fray -- everyone from folks with a single machine plugged into their bedroom wall to companies with giant server farms powered by hydroelectric dams. With prices in the stratosphere, the Bitcoin-denominated rewards that miners received for verifying transactions more than covered the cost of electricity and computing power.
But the economics are much less compelling now that prices have tumbled and the difficulty of mining Bitcoins has increased. The industry's daily revenue plunged to $16 million on Monday from a record $53 million on Dec. 17, according to Blockchain.info.
"If you buy mining equipment now, it's no longer profitable," said Zhou Shuoji, a founding partner at FBG Capital, a Singapore-based cryptocurrency investment company.
In fact,EBay is littered with numerous posts for BTC mining machines for sale as "barely used".
In theory, Bitcoin should find support as its price approaches the cost of mining a new coin, Zhou said.
But the crypto currency's value is also a function of its demand, and right now that's looking shaky as concern over tighter regulation around the world sends investors for the exit door.
If the price doesn't rise, then the average miner is set to lose $3 per week at current levels. Mining syndicates such as Antpool -- which are probably buying their mines at less than the retail price -- may still be making money, but will be getting returns 90 percent lower than they would at that 50-day moving average.
The only way for miners to return to sustained profits is if BTC prices elevate, or some miners turn off the lights, lowering competition. History shows that while the latter is most possible, it's highly unlikely. In fact, those who have plunked down millions of dollars to build their Bitcoin mining operations seem to be playing chicken in the hope that competitors will drop out.
If that occurs, they reason, that the bravest miners will be left solo to enjoy the spoils when prices go back up.
If it doesn't, then expect a lot to fall off the cliff together.