Investment Returns on Everything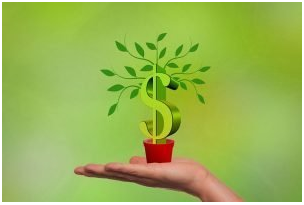 Okay, maybe not everything but definitely the returns on Real Estate and Stocks. Often people debate over which is a better investment.
Luckily, I came across an economic study that analyzes a bunch of investments over the last 145 years! Let me share what I found from it about real estate and stocks.

Real Estate vs. Stocks as an Investment
There are several key metrics to keep an eye on when investing, a couple of which I'm going to discuss below.
Investment return always seems to be the headliner when analyzing investment options so I will start with that one. It's worth pointing out risk exposure is just as important though.

Historical Rate of Return
The data takes returns from all developed economies around the world.
Stocks average yearly return: 6.89%.
Real estate average yearly return: 7.05% a year.
Note: For real estate it is specifically rental properties analyzed.
As you can see holding rentals vs stocks provide a comparable return, with real estate having the slight edge at .16% better per year.

Risk vs Reward
Anyone that knows me has heard me preach risk vs. reward and how this is the most important aspect in investing. Which is why this economic study really caught my eye when I saw the difference in the Sharpe Ratio of real estate vs. stocks.
The Sharpe Ratio is used to help investors understand the return of an investment compared to its risk. The higher the Sharpe Ratio the better risk-reward you are getting.
We must remember, investing isn't just about making returns, it about mitigating losses and keeping what you've earned.
Sharpe Ratio for Stocks: 0.27
Sharpe Ratio for Real Estate: 0.70
This data is what has me excited about Real Estate vs. Stocks. Basically stocks are 2.5 times more risky relative to there return than investing in real estate.
Uhm, yeah. I'm sold!

Final Thoughts
We could dig a bit further into the minutiae and find data points that favor stocks and those that favor real estate.
The point is on a high level real estate provides me comparable returns with a lower risk profile, thus is the better primary option for me and my risk tolerance.
You must understand what your risk tolerance and what your goals are and then invest accordingly. We all have our own paths.
---
Published by ScaredyCatGuide
on

with SteemPress
https://mentormarket.io/scaredycatguide/investment-returns-on-everything/
---