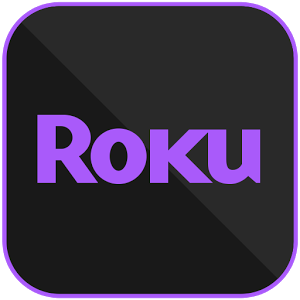 Although Roku reported mixed guidance in last month's third-quarter earnings report, Roku remains one of the fastest growing leaders in video streaming technology. Revenue rose 39% in its latest quarter, fueled entirely by a 74% surge in platform revenue thanks to their Roku 24 million active users. About 10% of U.S. TV viewers aged 18 to 34 are now on Roku and 10 million of its users do not have a linear TV bundles.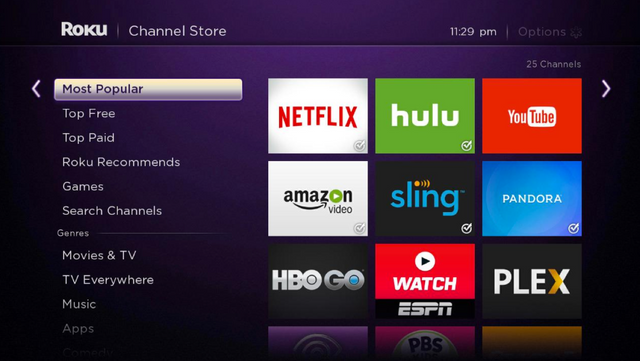 The platform works. There are now 23.8 million users relying on Roku -- up 43% over the past year -- but that is just one of the three pieces of this stacked engagement cake. These users consumed 6.2 billion hours of streaming content in the third quarter, a 63% increase. The final nugget to consider is that average revenue per user is up 37% to $17.34 over the trailing 12 months.
Let's break this down again. There's a 43% increase in users and a 63% spike in usage, so the platform has never been stickier. The average person is spending more time streaming through Roku. Average revenue per user rising 37% over the past year is the cherry on top. Investors should keep an eye on these engagement metrics, but if they continue to stack up the way they have in Roku's brief publicly traded tenure, 2019 is going to be a monster year.
And today was a great example of how sticky Roku really is when it was announced how much streaming is being down by Roku customers at the 2019 CES Conference in Las Vegas.
Its platform users streamed more than 7.3 billion hours of content in the last quarter, a 68 percent surge over the year-ago quarter. Annual streaming hours rose more than 60 percent compared with 2017, to 24 billion hours. The viewership boost sent the shares up as much as 27 percent, the biggest gain since Nov. 13, 2017.
So how high can Roku go, lets go to the charts to find out?
Price broke the weekly down trendline last week, so the momemtum is to the upside.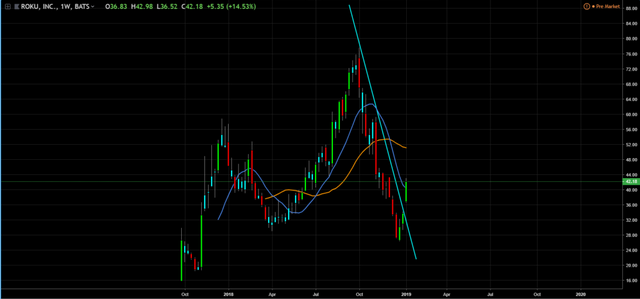 If price can clear the weekly supply at $45(price pull back from that level now), the chart suggest price will move to the next level at $57.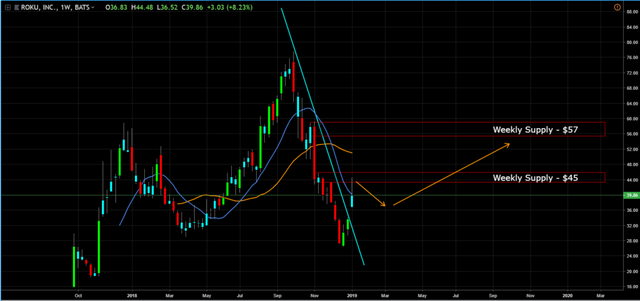 This post is my personal opinion. I'm not a financial advisor, this isn't financial advise. Do your own research before making investment decisions.

---
Published by Rolland Thomas
on

with SteemPress
https://mentormarket.io/rolland/roku-rocking-again/
---