Box Got Crushed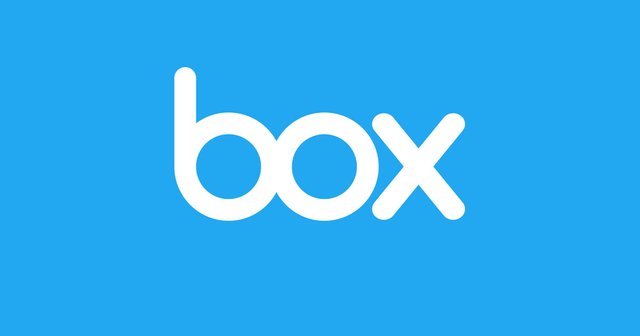 In 2005, one of Box's founders the start up with money he earned from playing poker. Ten years later, the company went public and now serves 70% of the Fortune 500 companies.  
Box began as an enterprise-focused cloud storage company, but it's been increasingly building out a platform on top of its cloud-storage product.  It provides cloud content management platform that enables organizations of various sizes to manage and share their enterprise content from anywhere or any device.
It was only three weeks ago Goldman Sach issued a buy rating with a $31 target price. The Goldman Sach's analyst thinks Box as one of the best-positioned vendors in cloud content management, sees the potential for a reacceleration in bookings for the fiscal 2019 and a reacceleration in revenue for fiscal 2020.
Well, Box announced earnings this past week and fourth-quarter revenue and current-quarter forecast missed Wall Street estimates.  Box blamed the miss and weak forecast on weaker-than-expected billings growth and dismal customer additions.  On that news the stock price fell by almost 25%.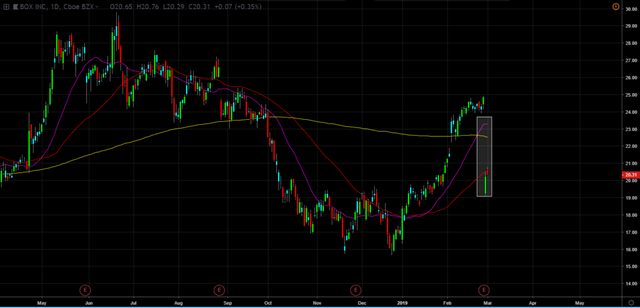 I was never big on Box, even had my doubts when the company went public.  That's because I view companies that offer the cloud services are just offering a commodity.  Don't get me wrong, "The Cloud" is the latest and greatest thing in the tech world these days, but it's a commodity, so companies have to differentiate themselves based on customer service.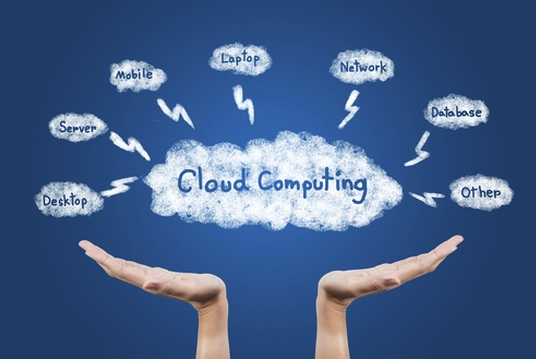 Box's is also the small fish in the pond.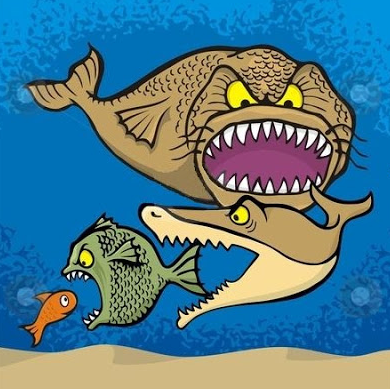 One of their biggest competitors is Microsoft Corp's OneDrive and SharePoint.  Microsoft SharePoint is a platform for managing content and collaboration and it's been around since 2001. SharePoint, has an enormous user base and the support of the largest software vendor in the world.  Thus, it will be difficult for Box to steal away SharePoint customers.  In addition, Microsoft is able to provide OneDrive and SharePoint to customers at a cheaper rate than Box.
Thus, I'm not surprise by the dismal outlook that Box gave this week.  The chart suggests price will fall to monthly demand at $14.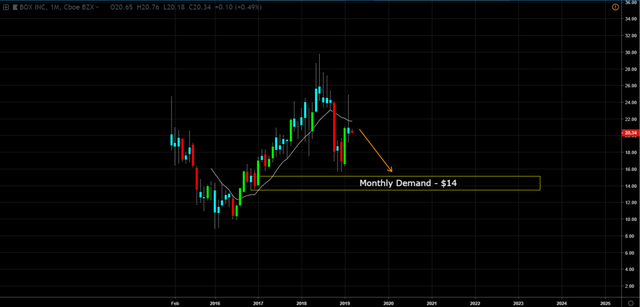 This post is my personal opinion. I'm not a financial advisor, this isn't financial advise. Do your own research before making investment decisions.

---
Published by Rolland Thomas
on

with SteemPress
https://mentormarket.io/stocks/rollandthomas/box-got-crushed/
---